Today we're introducing Opium Pulses' brand new project, our fully featured giveaway platform designed to provide giveaways for our users, an open and capable giveaway system for community leaders and a promotional platform with social sharing features for game developers!
However we didn't just want to create another giveaway platform with no unique features, so below is the main 5 categories of giveaways, giving all members higher chances of winning:
Free-for-all - Anyone can enter these, keep an eye out for flash giveaways or small entry limits to increase your winning chances!
Newbies - Only members who have been a member of OP for less than a year can enter these.
Veterans - Only members who have been a member of OP for over a year can enter these.
Underdogs - Only members who have never won a giveaway before can enter these.
Customers - Only members who have bought products in the OP Store can enter these.
Members
For our members we've created a simple and 100% free system for entering giveaways, with absolutely no loophole tasks required to enter like we've all become used to with the recent flood of Gleam giveaways (we support developers the proper way, with good old fashioned word of mouth!). With giveaways added daily as well as curated offerings from other community leaders and sponsored giveaways from developers, we'll have new winners to announce every single day! There's also no SteamGifts-like level system, so a free-for-all giveaway is just that - free for all! For giveaways with entry fees, you can use your Opium Pulses loyalty points, and even for the easiest of tasks you can earn these in the hundreds with no daily cap. Basically - we offer you no nonsense giveaways, completely free while delivering on both quality AND quantity.

Community Leaders

For community leaders who wish to produce giveaways on our platform, we also have the option for private, multiple entry and featured types for any of the 5 categories above - giving you the flexibility to create giveaways for your members the way you want to. We also do not ban ANY games from the system as there is no level or xp based rewards for content creators to benefit from. On top of that, we allow you to create giveaways for games on any platform, this relieves giveaway creators of the usual Steam only restrictions. To incentivize you'll earn loyalty points with regular use of our site and we allow complete control over what you add to your giveaway page descriptions, this allows for controlled self-promotion. Obvious exceptions to this are referral links or other giveaway sites like Rafflecopter or Gleam.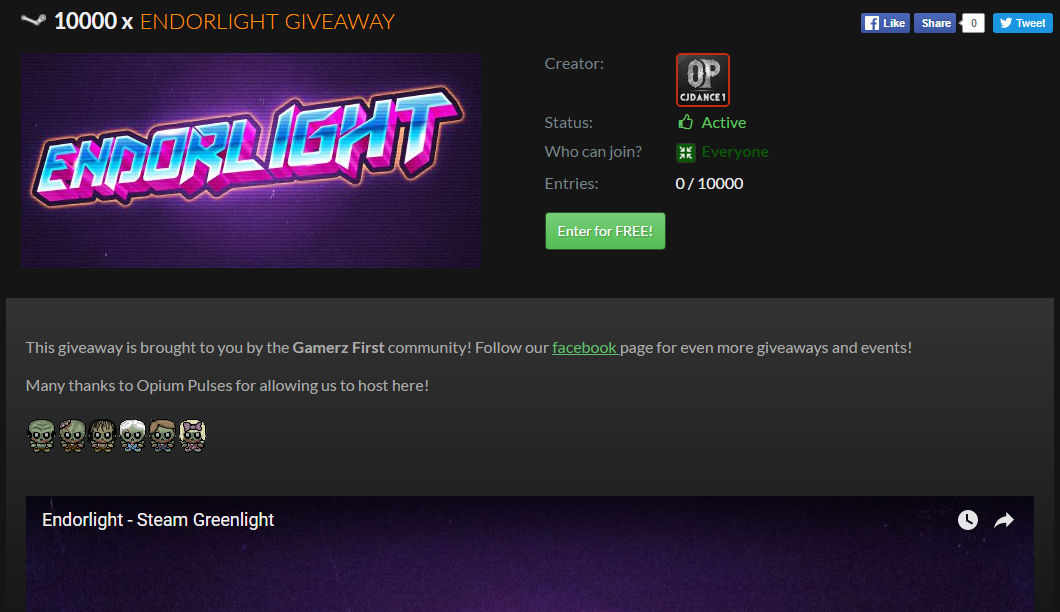 Developers
At Opium Pulses we adore working with developers and this giveaway platform was in part created to help support you and your projects. We allow you to giveaway your games for ANY platform, whether that be Itch.io, Desura, Humble Store or even Steam - this is a good place to start for Greenlight devs who are trying to find ways to promote the campaign to have their game release on Steam. We can display personalized game art and text and have social sharing features to help best share your title to gamers all around the web. We built this system to be flexible and can arrange whatever is required to run your promotional giveaway in the way that suits you best. Feel free to contact us to discuss how we can help!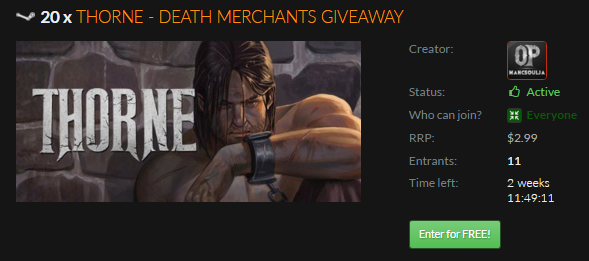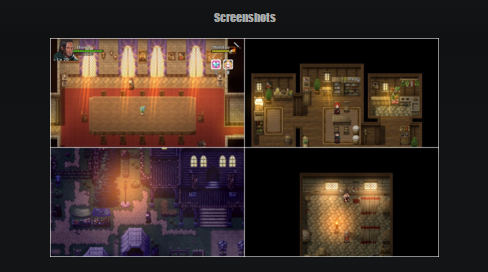 This is some example screenshots of how we can display certain promotional sections on your giveaway page, however there are no limits!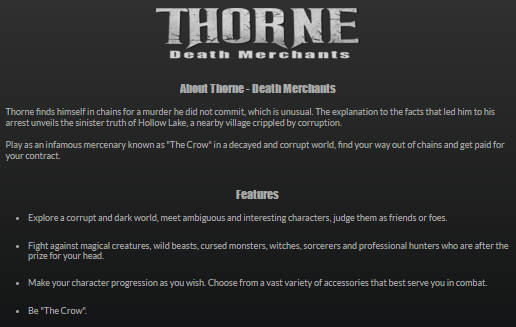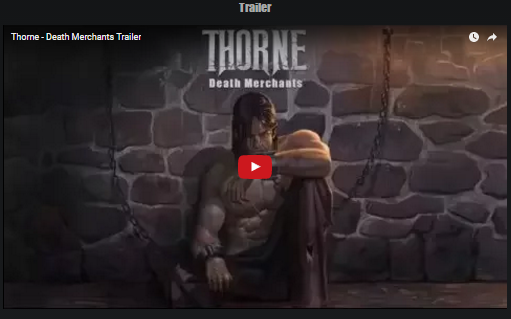 Opium Pulses Ltd.