Publisher & developer: Endless Loop Studios.
Early access build: v0.11 15-04-2019
What is battle royal tycoon? Do you like blood? Do you like seeing people fight to death ? did you ever want to run your own battle royal park? If yes then battle royal tycoon is for you.
The story is you running a battle royal park for no reason why or anything just you have been chosen to run it maybe because of the hype around battle royal?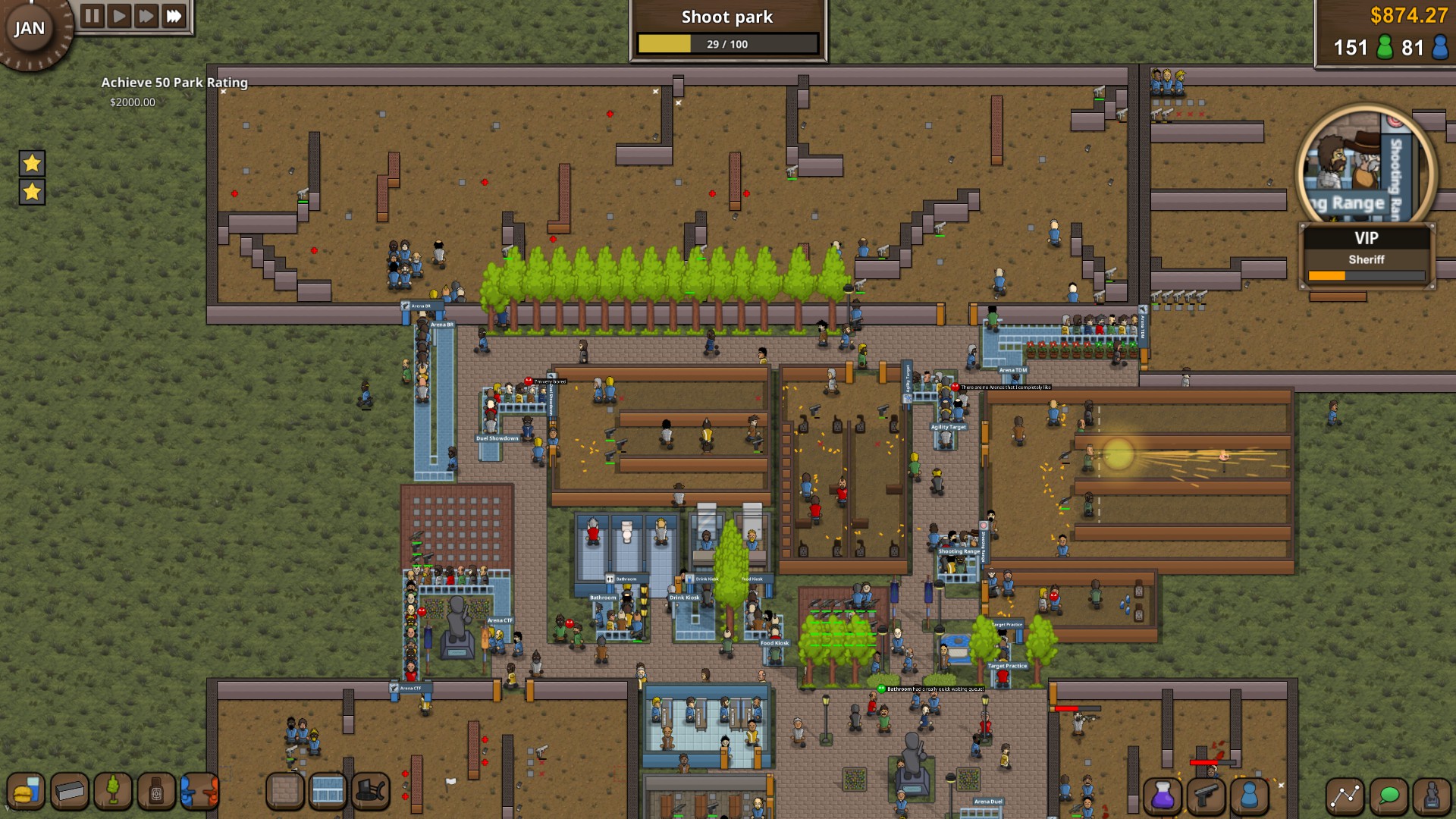 My Park
What is Battle Royal Tycoon but more in depth? The game is like every other tycoon build - get people to give you money - invest more money to make more. Battle royal tycoon does have very important people (vip) like demoman from TF2, medic TF2 and blueprint man from there other game blueprint tycoon which you have to impress to get more money and ratings.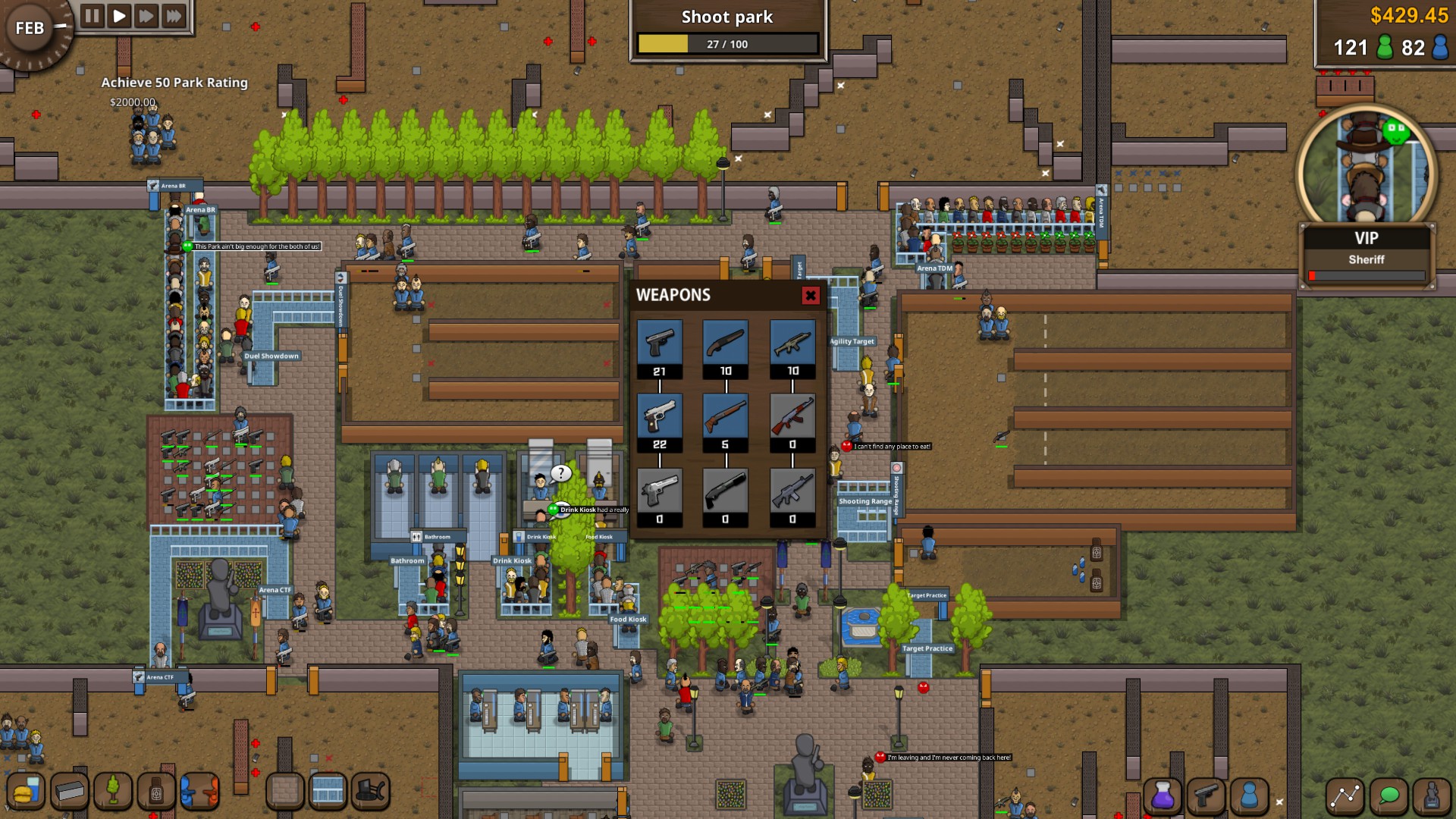 The guns you can buy and research!
The mechanics of Battle Royal Tycoon at the moment are getting money to build more arenas and increasing your rating to get more people to come to your park, building arena for your customers to fight each other and then respawn again , building shooting ranges for them to have fun shooting targets and bottles plus building research labs to make more arena games ect. There is not a lot to do at the moment but this game is in early access and the developers have said they will be adding "Unique Events", "More weapon and item types" and more which you can find on there steam store page.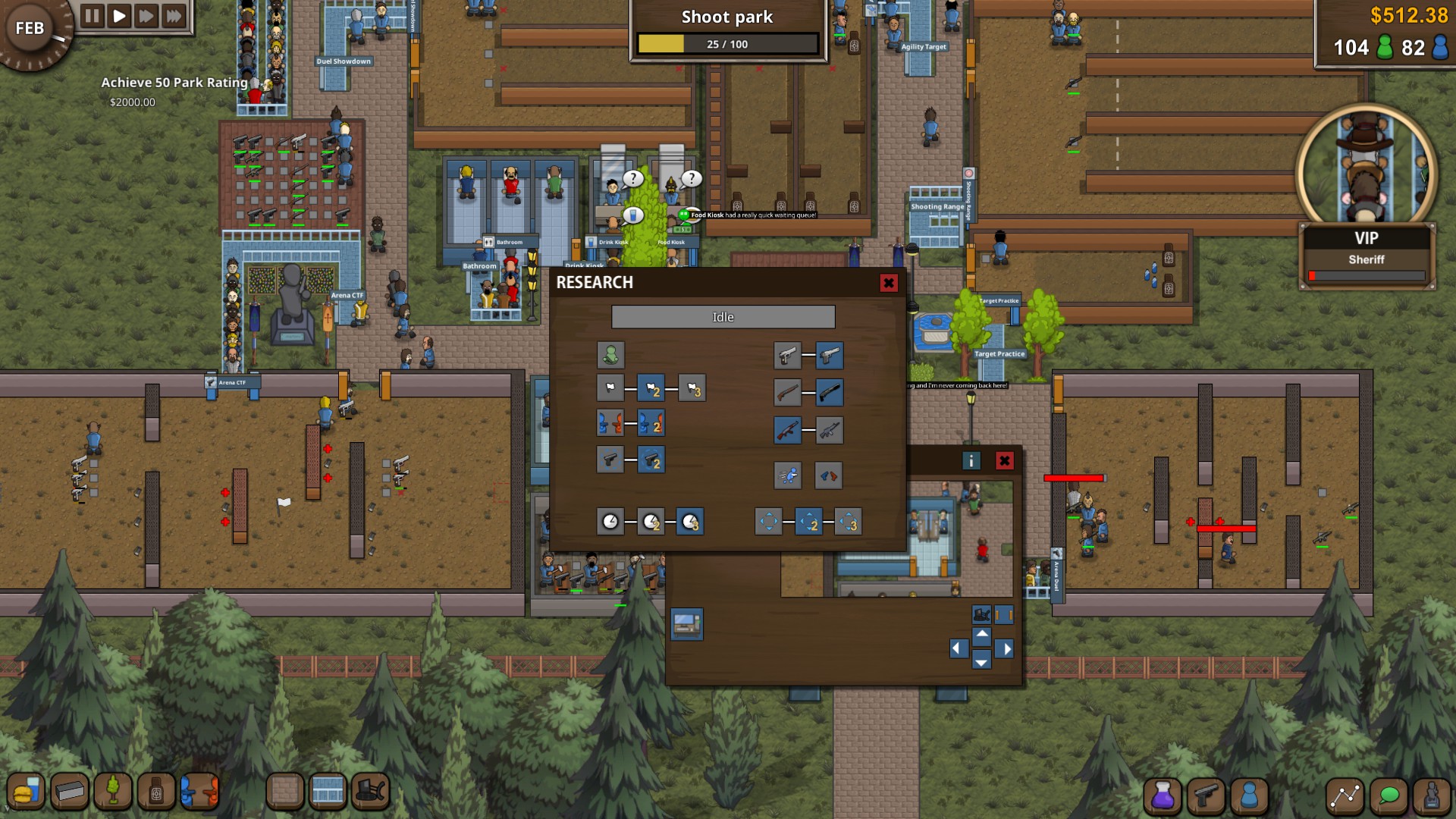 The research at the moment (more coming soon)
Pros:
Potato PCs can run this.

Good price for the game at £7.19/$8.99.

Fun little tycoon game.

Good concept for a tycoon.

Can design your own arena for people to fight in.

Objectives to complete to get some extra money.
Cons:
After about 3 hours can get boring if you have done all the upgrades and research.

Barrels are not the best as the NPC don't take cover by them.

Issues with arenas doing nothing and not letting people in at times.

Can not close the park to make changes as people get angry if you change anything.

VIP get bored way too easy and are hard to impress.
Conclusion:
Its a fun tycoon game and if you do enjoy them and wasting time on making a amazing place for people to fight to the death in the arena then you will enjoy this, it is early access so do keep that in mind. Above all I did enjoy the game and you might as well so check it out on steam here -> Battle Royal Tycoon Steam Page.