Suprisingly rich month of August can brag about the greatest number of original games in 2017. We hope some of them will get the attention they deserve.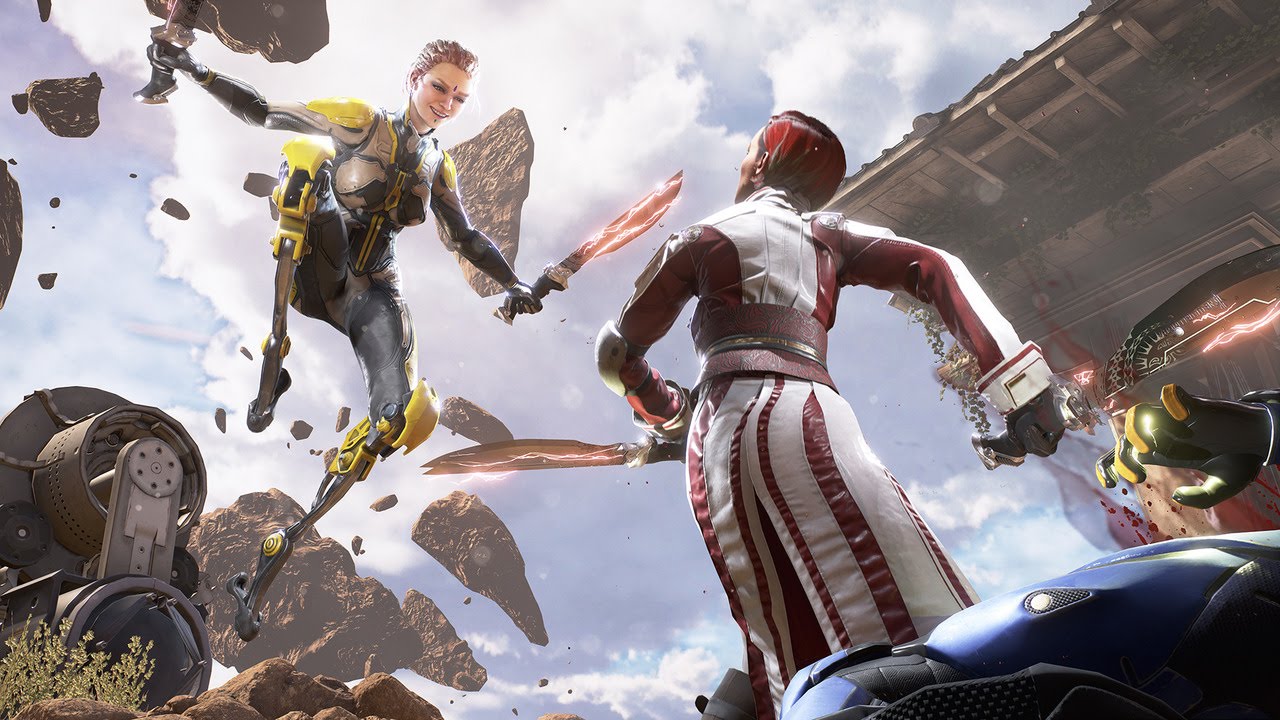 The heat wave is coming, save yourself! But apart from the heat wave there's also a big wave of games arriving, it's a bit unusual for this time of the year. Numerous indie titles such as Tacoma, Observer, Absolver, The Escapists 2 and Nidhogg 2 will get their five minutes of fame in the market before autumn falls. Some games will finally leave Early Access like The Long Dark, Ark: Survival Evolved and Hello Neighbor.
In addition to a few remaster and ports for the eighth month, potential hits like Hellblade, LawBreakers and Agents of Mayhem will also be offered.
Check the following list of platforms - maybe in this bunch you can find something for yourself.
PC GAMES
01. 08. The Long Dark
01. 08. Tacoma
01. 08. Redeemer
01. 08. Supreme Ruler The Great War
03. 08. Community Inc
08. 08. Hellblade: Senua's Sacrifice
08. 08. LawBreakers
08. 08. Batman : The Enemy Within
08. 08. Sine Mora EX
08. 08. Mega Man Legacy Collection 2
11. 08. Sudden Strike 4
14. 08. StarCraft Remastered
15. 08. Observer
15. 08. Nidhogg 2
15. 08. Night Trap - 25th Anniversary Edition
16. 08. Agents of Mayhem
16. 08. Sonic Mania
22. 08. The Escapists 2
25. 08. F1 2017
28. 08. Destiny 2 (open beta until 31. 08)
29. 08. Ark: Survival Evolved
29. 08. Absolver
29. 08.Hello Neighbor
29. 08. Dead Alliance
29. 08. XCOM 2: War of the Chosen [DLC]
31. 08. Life is Strange: Before the Storm EP1
31. 08. The Last Day of June
PLAYSTATION 4 GAMES
01. 08. Patapon Remastered [PSN]
08. 08. Hellblade: Senua's Sacrifice
08. 08. LawBreakers
08. 08. Batman: The Enemy Within EP1 [PSN]
08. 08. The Long Dark
08. 08. Sine Mora EX [ PSN]
08. 08. Graceful Explosion Machine [PSN]
08. 08. Mega Man Legacy Collection 2
11. 08. Sudden Strike 4
15. 08. Observer [PSN]
15. 08. Nidhogg 2 [PC]
15. 08. Cities : Skylines
15. 08. Undertale [PSN]
15. 08. Night Trap - 25th Anniversary Edition
16. 08. Agents of Mayhem
16. 08. Matterfall [PSN]
16. 08. Sonic Mania [PSN]
22. 08. The Escapists 2 [PSN]
22. 08. ChromaGun [PSN]
23. 08. Uncharted: The Lost Legacy
25. 08. F1 2017
25.08. Madden NFL 18
29. 08. Ark: Survival Evolved
29. 08. Absolver [PSN]
29. 08. Yakuza Kiwami
29. 08. Dead Alliance
29. 08. Pillars of Eternity: Complete Edition
29. 08. XCOM 2: War of the Chosen [DLC]
29. 08. Obduction [PSN]
29. 08. Windjammers [PSN]
29. 08. Resident Evil Revelations
30. 08. Everybody's Golf
31. 08. Life is Strange: ]
31. 08. The Last Day of June [PSN]
Free PlayStation Plus Games: Just Cause 3, Assassin's Creed IV: Freedom Cry, Downwell
XBOX ONE GAMES
01. 08. Tacoma [XBL]
08. 08. Ark: Survival Evolved
08. 08. Batman: The Enemy Within EP1 [XBL]
08. 08. The Long Dark
08. 08. Sine Mora EX [XBL]
08. 08. Mega Man Legacy Collection 2 [XBL]
15. 08. Observer [XBL]
16. 08. Agents of Mayhem
16. 08. Conan: Exiles [Early Access]
16. 08. Sonic Mania [XBL]
22. 08. The Escapists 2 [XBL]
25. 08. F1 2017
25. 08. Madden NFL 18
29. 08. Absolver [XBL]
29. 08. Ark: Survival Evolved
29. 08. Dead Alliance
29. 08. Pillars of Eternity: Complete Edition
29. 08. XCOM 2: War of the Chosen [DLC]
29. 08. Killing Floor 2
29. 08. Resident Evil Revelations
31. 08. Life is Strange:Before the Storm EP1 [XBL]
Free Games with Gold games: Slime Rancher, Trials Fusion, Bayonetta, Red Faction: Armageddon
NINTENDO SWITCH GAMES
08. 08. Sine Mora EX [eShop]
15. 08. Troll and I [eShop]
16. 08. Sonic Mania [eShop]
29. 08. Mario + Rabbids Kingdom Battle
PS VITA GAMES
15. 08. Undertale [PSN]
29. 08. Windjammers [PSN]
PS VR IGRE
01. 08. CastleStorm VR [PSN]
01. 08. Dino Frontier [PSN]
29. 08. Obduction [PSN]
29. 08. Sparc [PSN]