Trading card games are a wildly popular hobby for many players and event collectors. There are games for all different types of franchises and genres, and your interest will vary depending on your personal preference. Because everyone is different, you may want to customize your cards and decks specifically to match your personality. Here are some fun customization ideas to add some of your own unique personality to your hobby.
Sleeves
One of the most essential types of gear that you need to consider for any trading card game is your sleeves. Cards are handled frequently, being shuffled, drawn, and discarded many times, spanning multiple games per play session. Not only that, but if you play with friends, you may be sharing decks and cards. You may play with people who may not handle your cards with as much care as you do, and it is important that you take extra precautions to ensure they are protected. This will ensure that your cards last for as many games as you wish to play, extending their lifespan significantly more than if you were to leave them unsleeved. Because of the importance of such protective gear, there are ways to customize and personalize these accessories to make them your own.
Deck Holders
Similar to sleeves, deck holders are just as important. This is helpful for several reasons, from protection, but also organizational purposes. You will have different decks when you are playing different trading card games, and having deck holders will allow you to easily access specifically built decks quickly. Personalize your decks so that you know exactly which deck is which without having to open it, or do so just to show off a bit when you are at different tournaments or conventions. Additionally, your customization options provide you a bit of a chance to flex on your friends, letting them know you are serious about your hobby.
Play Mats
Another accessory or type of gear that is great to have customized to maximize your trading card game experience is with play mats. The enthusiasts at yourplaymat.com understand that there are different layouts to consider with different games. This will affect the size and customization you choose with your mats. You may want to utilize a mat that accommodates as many cards and players that may be at the table. If you are only concerned about your specific area, and your cards will not cross with other players, you may simply utilize a single personal mat. Your customizations can incorporate different sections of where the cards are expected to be played, or simply have a design of your preference and choosing.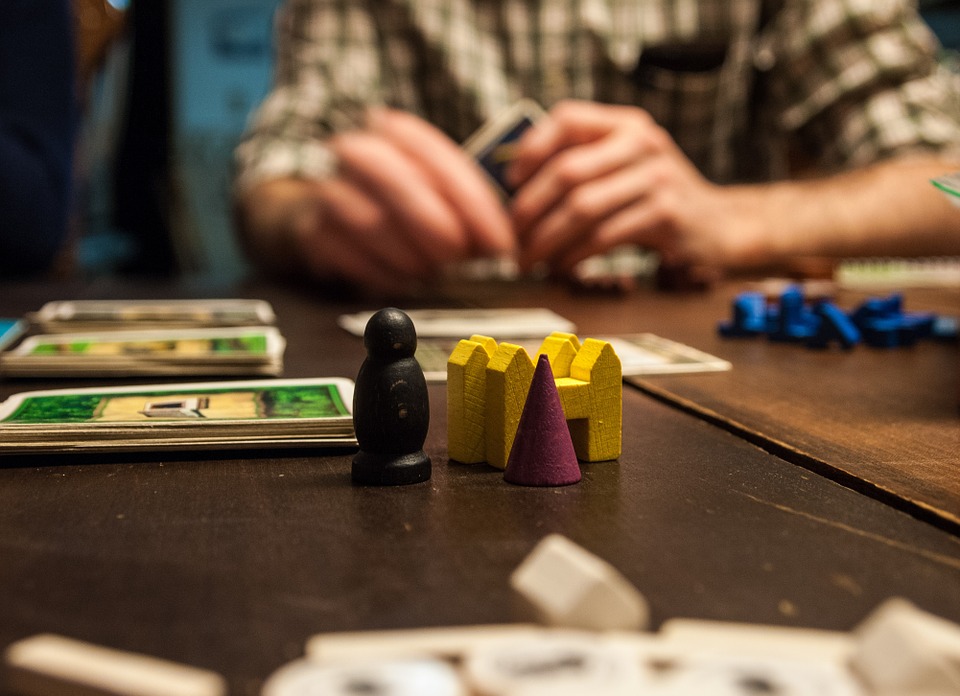 Boxes And Organizers
Aside from playing, one major aspect of trading card games and the hobby itself is your storage. With purchased packs, you cannot simply just utilize the plastic or the wrap that the cards came in, and the boxes or starter packs you purchase often do not accommodate the collection of more serious players. You will want to consider purchasing and using different boxes and storage options to help you maintain your hobby card games. Having such storage units will allow you to stow away your collections for longer durations, without the worry of damage, but can be easily accessed when you decide to bring out the collection for a get-together or if you need to restructure your decks for different reasons such as conventions. These are not just important for players but also collectors, as you want to keep your cards as pristine as possible. You may want to customize these to make them easy to read and identify for organizational purposes, or simply to match a certain aesthetic.
Binders
For collectors, trading cards have often found their way into binders and clear sleeved pages. This allows you to proudly display your collection and sift through them easily. Of course, your binders may be basic and simple, but you can always customize them with different visuals through custom art, stickers, and the binder designs themselves.
Shelves
If you become serious about your trading card games and start collecting more and more cards, you need to consider large storages. For many hobbyists and enthusiasts, you will also want to showcase your collection. Glass shelves and display cases are perfect for displaying your rare cards and collections, while bookshelves and cabinets are perfectly suitable for holding your different boxes, cases, and binders.
Every person, player, and collector is different. From the specific card game they are drawn to, to the different play styles for each game, unique personalities are what make these hobbies fun. Don't hesitate to add a bit more flair and enjoyment with your own customizations, and be proud to showcase your hobby.