What's better than eating pizza? Doing so with a bunch of mutated turtles (and a rat) that fight crime! Yeah, it's time to review this retro collection that's been giving The Foot Clan a run for their money.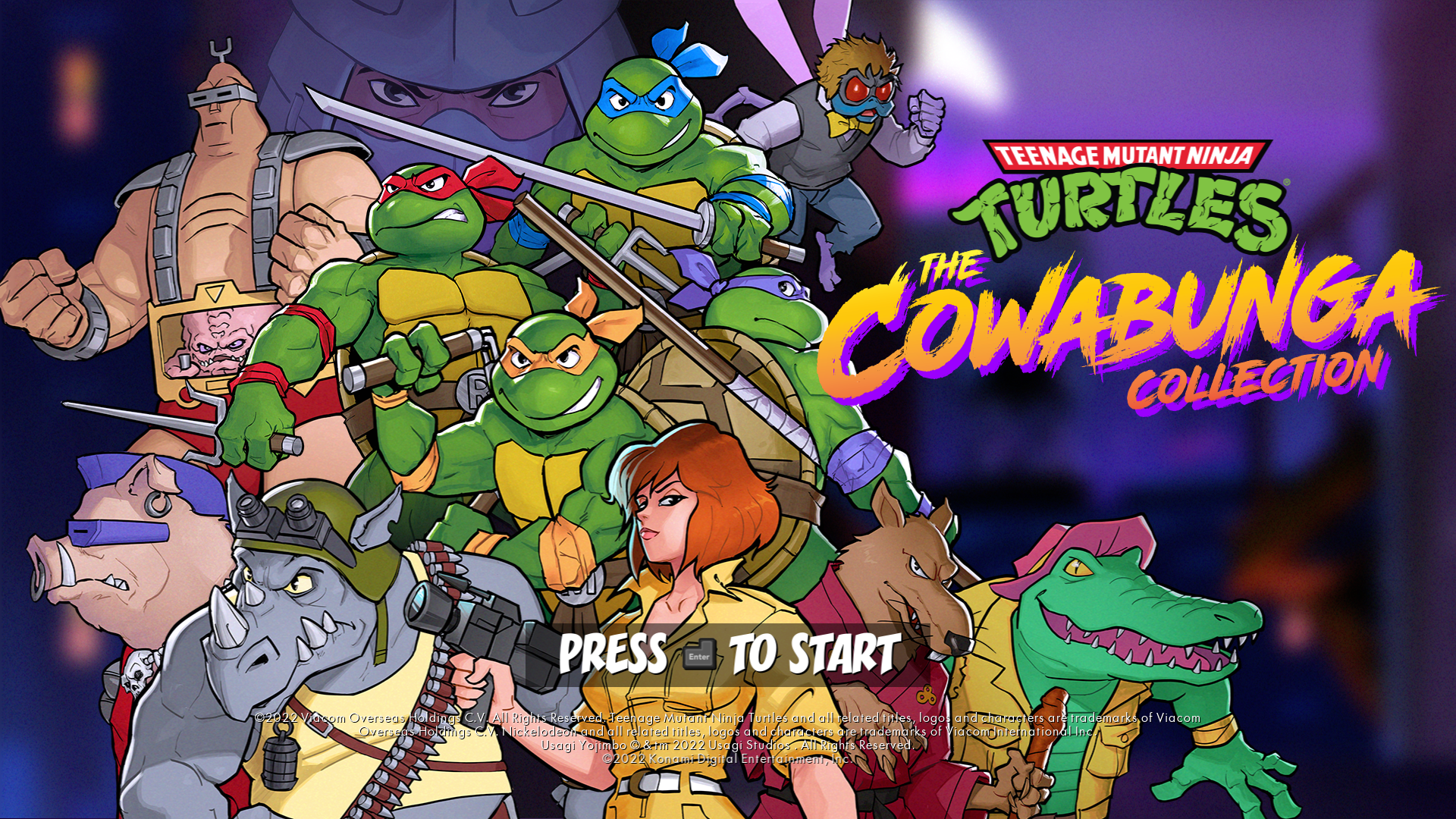 Gameplay
The Teenage Mutant Ninja Turtles Cowabunga Collection was announced and released by Konami mid-year 2022. In this collection you will find 13 classic TNMT games that have been adapted to play on next gen consoles and pc. Of course, these games follow the beloved 80's and 90's cartoon, pizza loving turtles as they fight their way through New York City's streets that seem to be crowded by thugs and the evil organization, the Foot Clan.
Basically, once you start the game, the first thing that will catch your attention is that the title has a main menu with different options:
Games: Where you can play any of the titles included in the collection. All of them are available for single play but there are also some that offer player the opportunity for local play incorporating 2-4 players. If that isn't enough you can choose whether you want to play the US or JP version of each game.
Online: Brings players the opportunity to play with others remotely, no matter what part of the world they're on. This option mainly works thru the creation of rooms or joining already made rooms from other players.
Turtles' Lair: Complete gallery with all kinds of collectibles from the titles from the art of the original boxes, to manuals, comics and even promotionals released.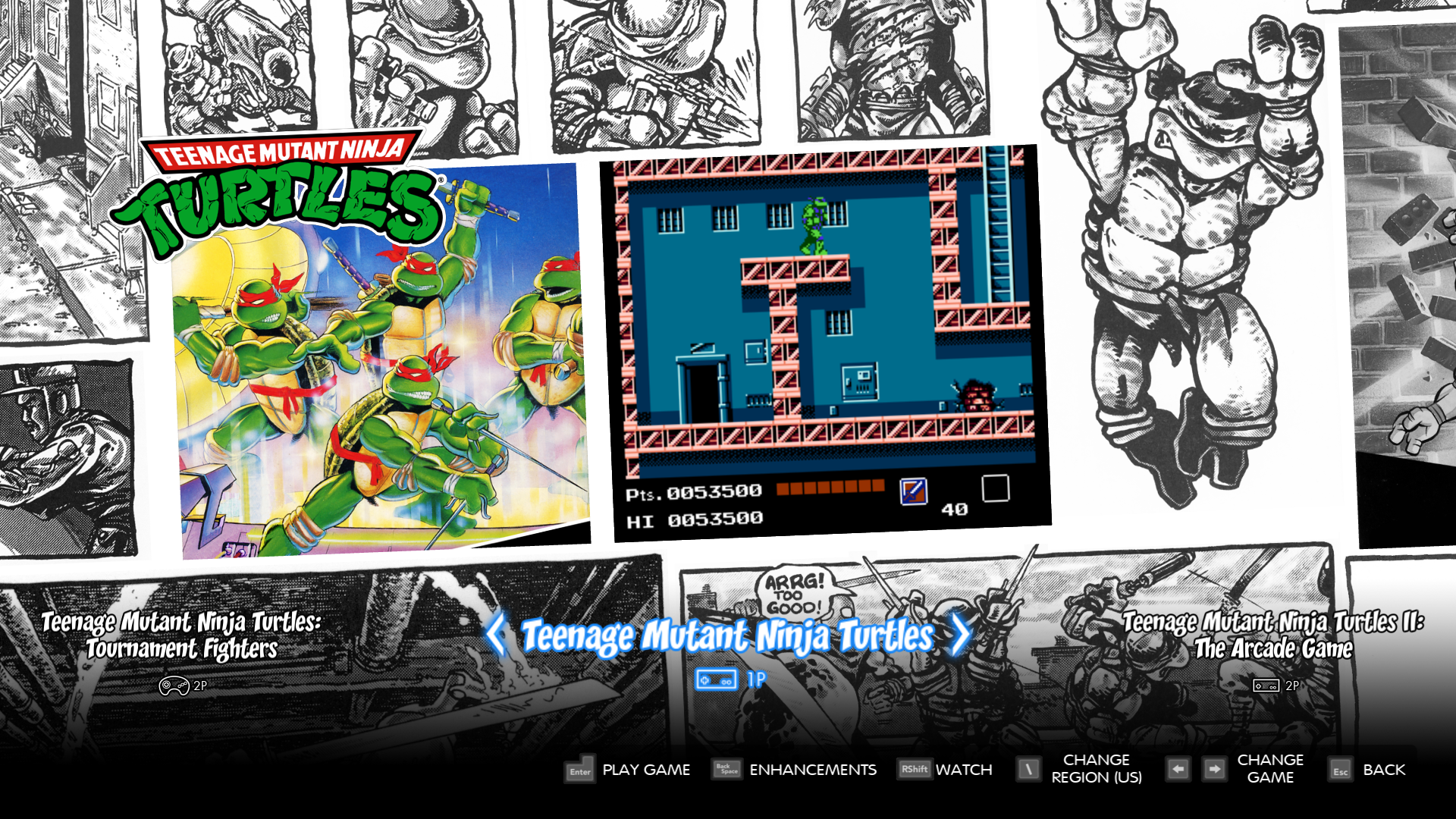 Here's the full list of games that are included in the TNMT: Cowabunga Collection:
Teenage Mutant Ninja Turtles (Arcade)
Teenage Mutant Ninja Turtles: Turtles in Time (Arcade)
Teenage Mutant Ninja Turtles (NES)
Teenage Mutant Ninja Turtles II: The Arcade Game (NES)
Teenage Mutant Ninja Turtles III: The Manhattan Project (NES)
Teenage Mutant Ninja Turtles: Tournament Fighters (NES)
Teenage Mutant Ninja Turtles IV: Turtles in Time (Super Nintendo)
Teenage Mutant Ninja Turtles: Tournament Fighters (Super Nintendo)
Teenage Mutant Ninja Turtles: The Hyperstone Heist (Sega Genesis)
Teenage Mutant Ninja Turtles: Tournament Fighters (Sega Genesis)
Teenage Mutant Ninja Turtles: Fall of The Foot Clan (Game Boy)
Teenage Mutant Ninja Turtles II: Back From The Sewers (Game Boy)
Teenage Mutant Ninja Turtles III: Radical Rescue (Game Boy)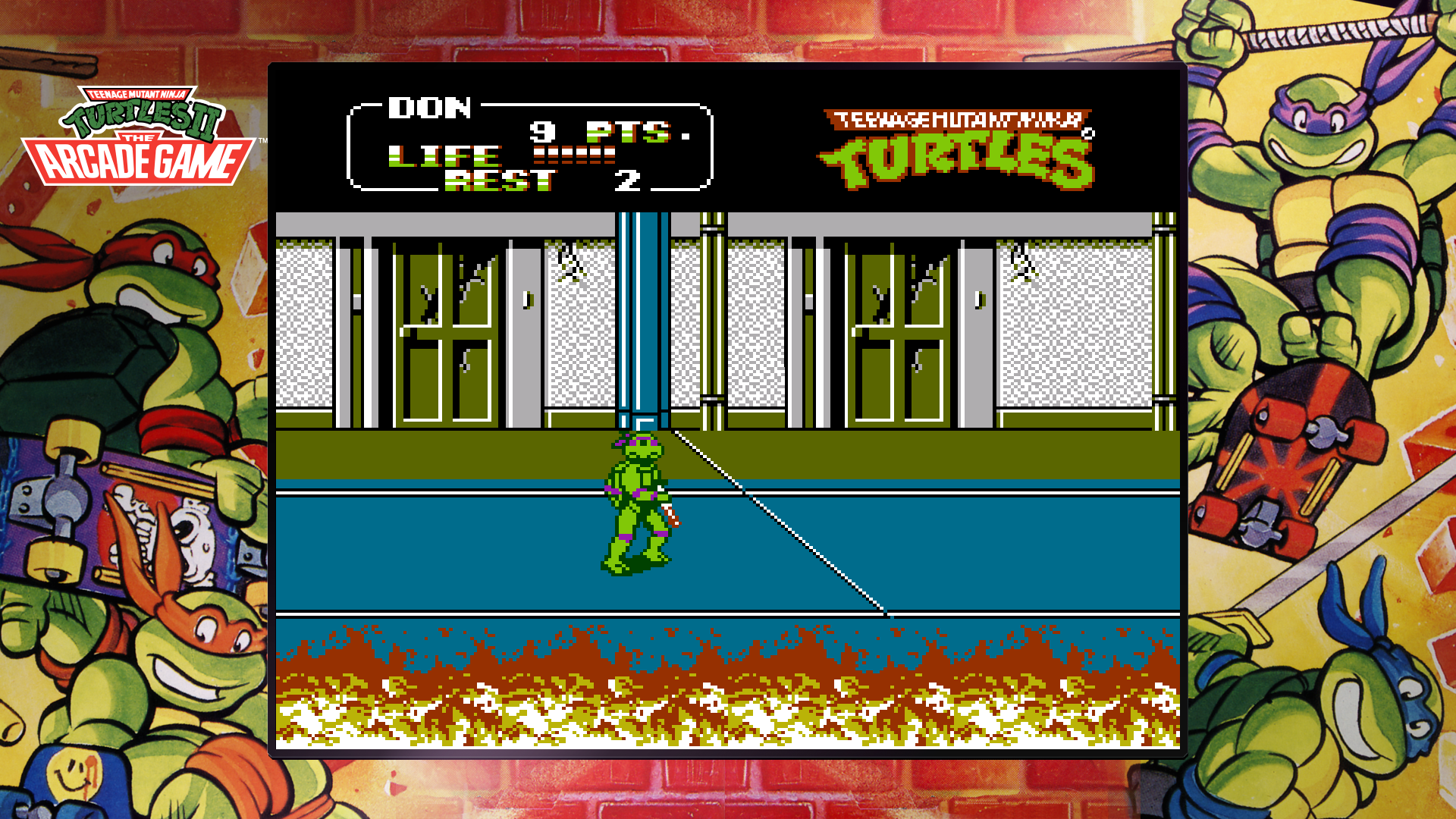 What's to be expected
If we think about it, most of this games are retro and/or arcade, among its updates and improvements, it stands out that all the games now provide a variety of options, which I will describe below:
Save/Load: Of course this is a great improvement if you're rushing or want to save your progress. No more starting from the beginning because you had to go out.
Strategy Guides: Found on the Turtles' Lair, the strategy guides are a great source of valuable information for each game.
Upgrades (or cheats): While these feel more like cheats than upgrades to me, here's the info on what's available at the player's grasp now. You can set a starting level that isn't necessarily the first level. With the press of a button you can run, deactivate bombs, select additional lives, activate a turbo mode, activate Nightmare Mode or even activate a God Mode.
Gaming Options: There are options available to change keybindings, screen size, apply or take off filters and even choose if you want borders or not.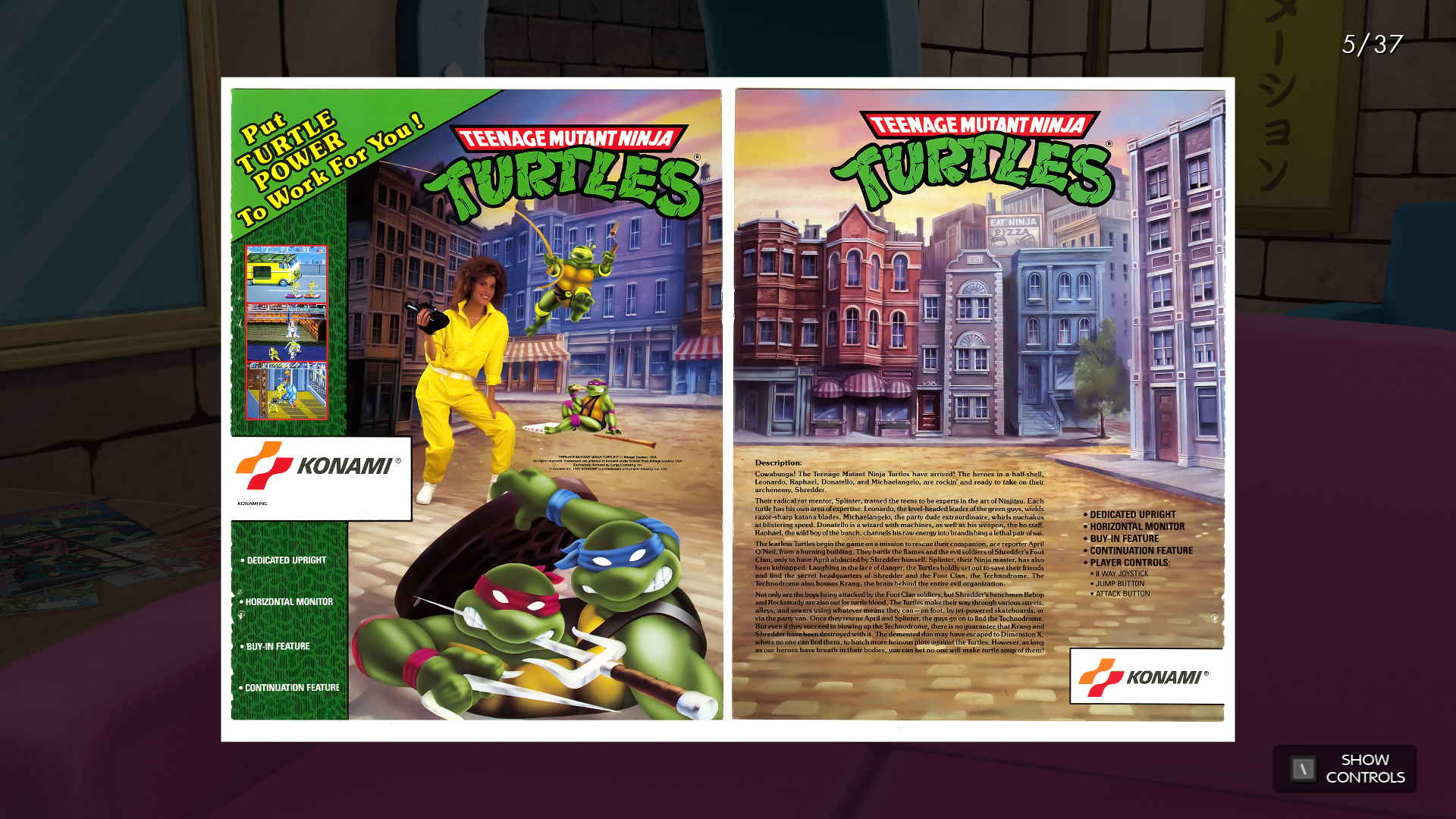 Graphics and Sounds
The variety of genres offered in this collection also varies. There are the traditional fighting games, arcade style games, and even some that resemble more of a metroidvania game. There surely is something for different types of gamers, especially if you grew up with TNMT fever around you. The graphics are an amazing blend of retro and current. Each game offers the upgraded pixelated version of the original game so you really get to see what the game really looked like when it was created. The sounds have also been upgraded and have been made clearer for newer generations. Again, each game offers it's own unique soundtrack. Some may be easier to listen to than others but all of them are great in their own particular way.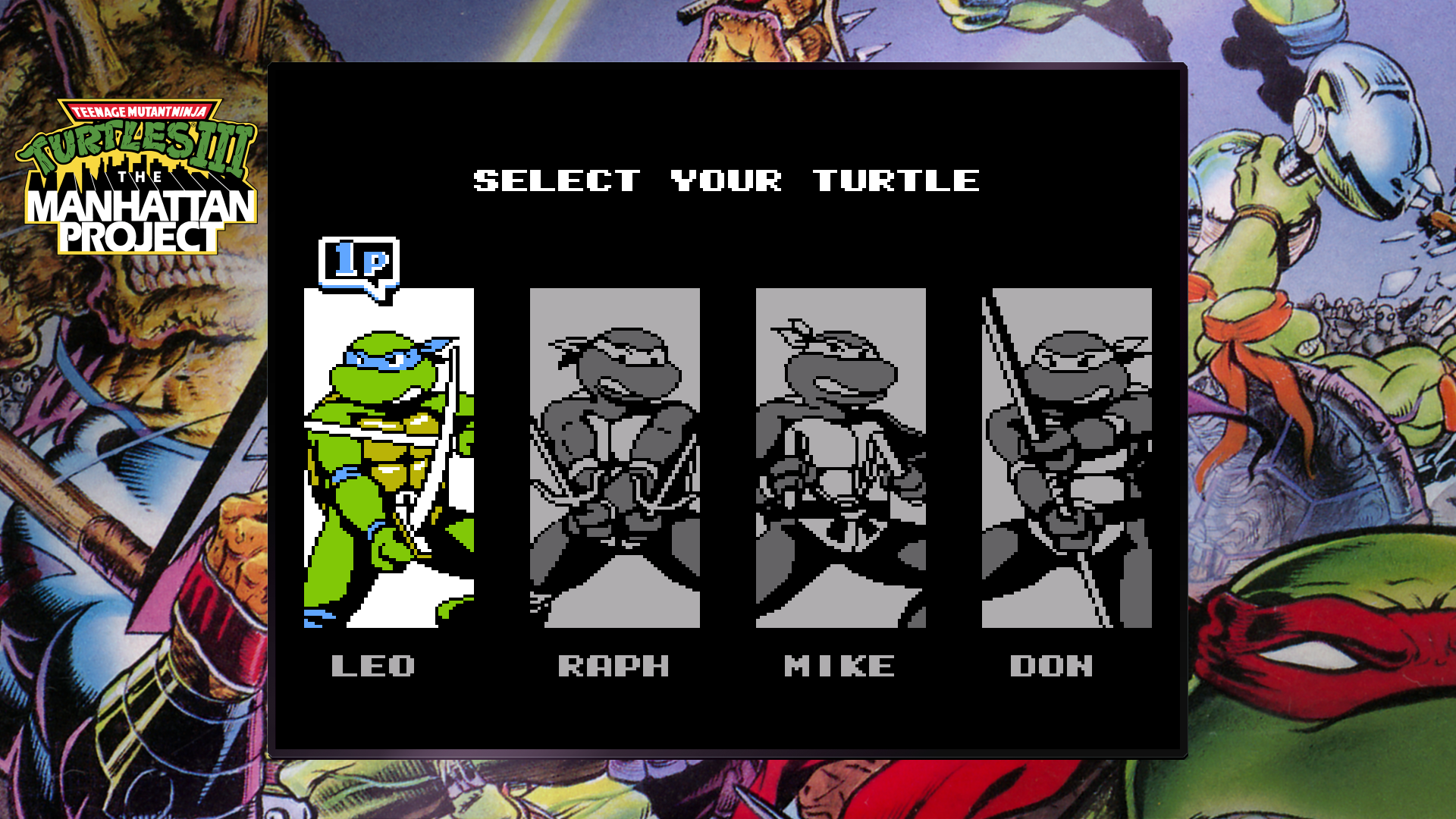 Pros and Cons
The time has come to see what's working and what's not in the Collection.
Pros
13 games?! Definitely a great collection of games that are still a lot of fun and provide hours of entertainment.
Accessibility. The different upgrades and options make the game more accesible to a wider variety of players.
Friend? Being able to join in and play with games is awesome. Don't have friends? No worries! Online is there to save the day!
Collectable? Sure, it may be an item that's openly available but to any hardcore TNMT fan, the collection might be invaluable.
The nostalgia is a huge plus factor in the collection. I even remember seeing some of the games on the local arcades.
Cons
Older games can pose challenges because of how different the strategy used to be. Of course, once you learn what to expect, it becomes a bit less stressful and now you have cheats, I mean upgrades to help!
Online games not always work according to plan and sometimes it's hard to find certain lobbies.
The achievements, at least for Steam are simply ridiculous. They are all basically achievements you get once you complete each of the games offered.
Rating:
(On a scale of 1-5, being 5 the absolute best)
Konami literally scored with this release. Cue the TNMT intro song as soon as you load up the game! If you're a fan, then this compilation is clearly something you should add to your collection. If you used to spent your weekly allowance on the arcade trying to beat some of these titles, you've been given another chance. Time to exact your well planned strategy and get retribution for all those lost tokens. What else can I say? Just go and try it yourself while you enjoy a delicious slice of pepperoni pizza.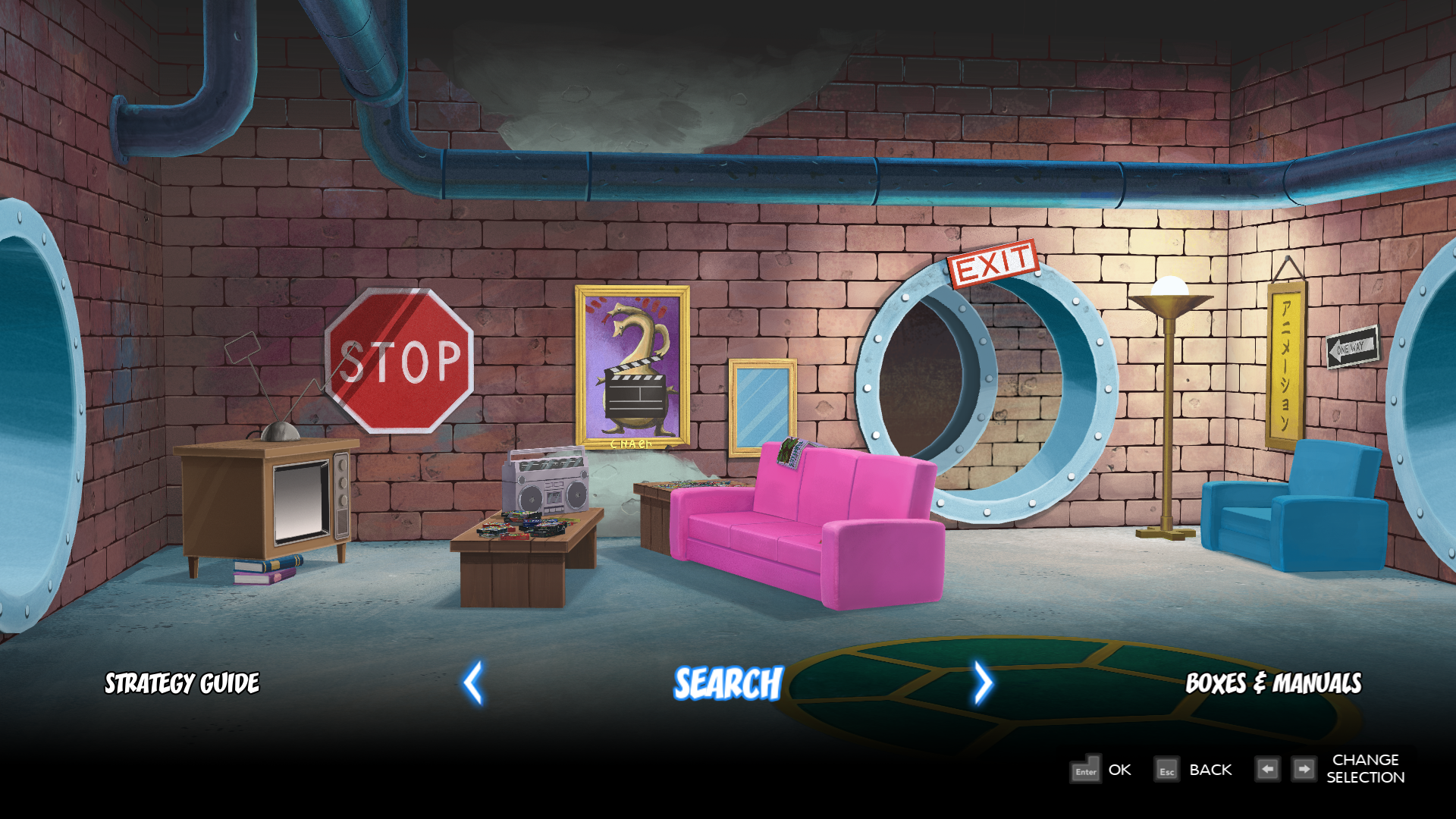 Available now: