In todays Retro Dose we remember the hilariously addictive game that won the whole world - Icy Tower.
A funny arcade game
Icy Tower
is a free freeware title by a development studio with an equally humorous name -
Free Lunch Design
, released in 2001 for PC and Mac. Those who played it remember that the goal of the game was incredibly easy - jumping on an infinitely high ice tower as much as you can before you fall and destroy your sweet sweet combo.
In order of variations, the theme of the platform on which you jumped changed every 100 floors, so, at one point, you were jumping on a wood or forest tower, and those who managed to climb 1000 floors had the opportunity to see transparent-opaque platforms.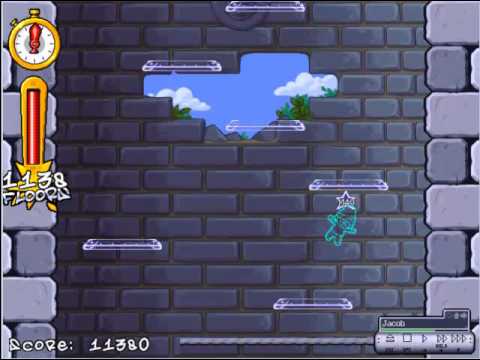 Through the years
Icy Tower
received 11 patches, including new playable characters, high score sharing and the ability to record replays, so one simple tease became a serious infection worldwide. In 2007 Xendex Entertainment conveyed
Icy Tower
to mobile devices, and the game was so popular that in 2009 it joined Facebook ensemble of time wasters.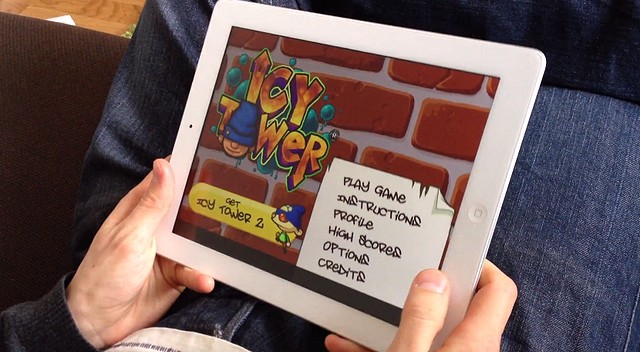 By 2008
Icy Tower
was downloaded by over 11 million people worldwide, and today, that number is probably doubled. In 2012 the game received an official sequel -
Icy Tower 2
for iOS and Android platforms, which was also downloaded several million times. Remember the crazy combos and risky jumps in the video below, which was also the world record.
If you got that nostalgic feeling after reading this, or if you never played this game and wanna try it out you can play it in our arcade:
http://www.opiumpulses.com/arcade/337/icy-tower
or you can easily download and play it through
IcyTower.com
. And please share your personal records, if you remember :) .