Once again we find ourselves at EGX. This year 3 members of the OP team went, and here are our thoughts: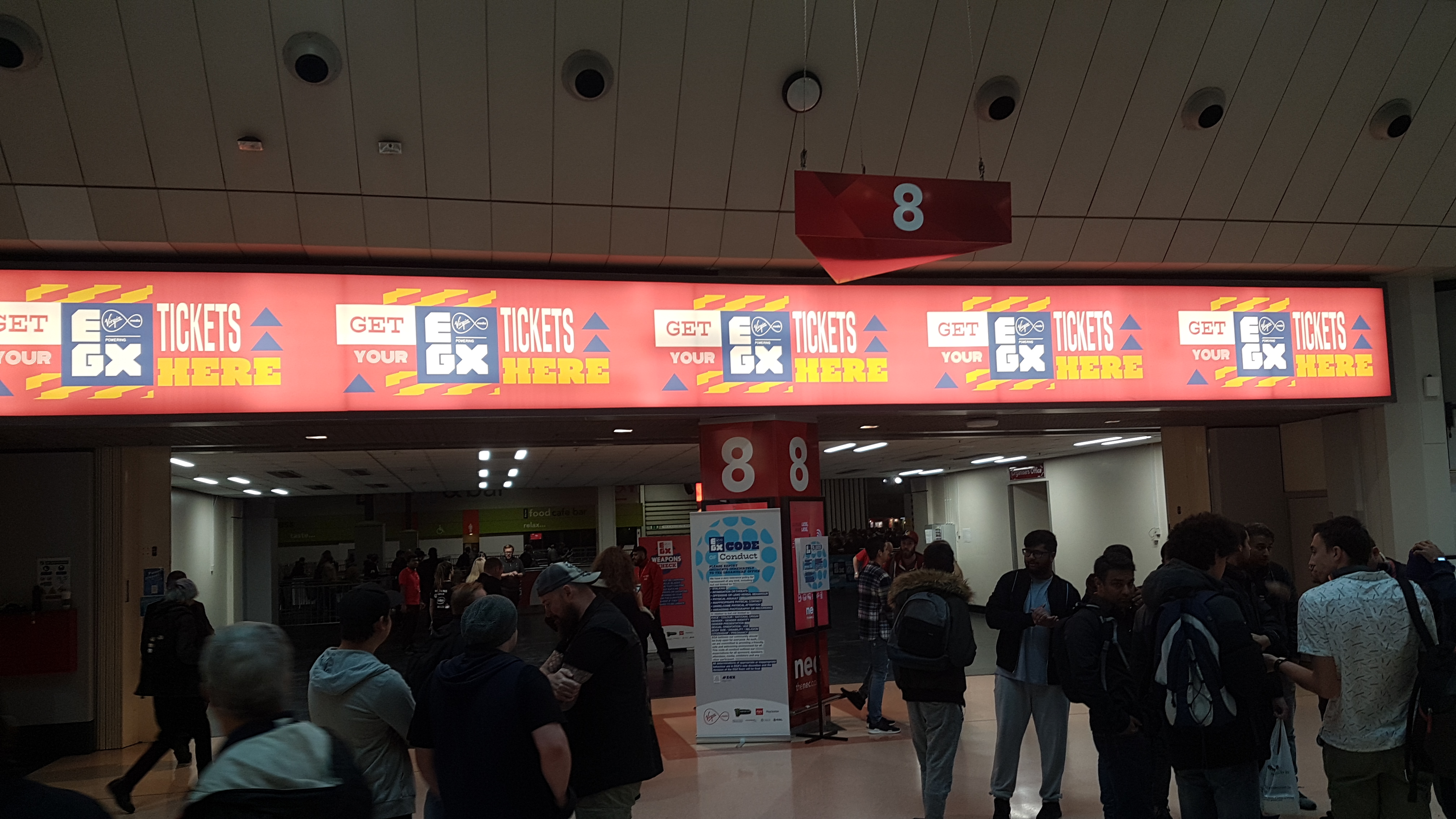 LEWIS
So another year at EGX, and I still can't help but moan about the boring and uncreative art used at the entrance of EGX. A couple of shapes changed position and background patterns slightly changed up, but largely the same mundane and uninspiring signage. In no way does it get you excited for the event when you walk through what is essentially a large empty hall with nothing more than one large screen advertising a couple of the games at the event.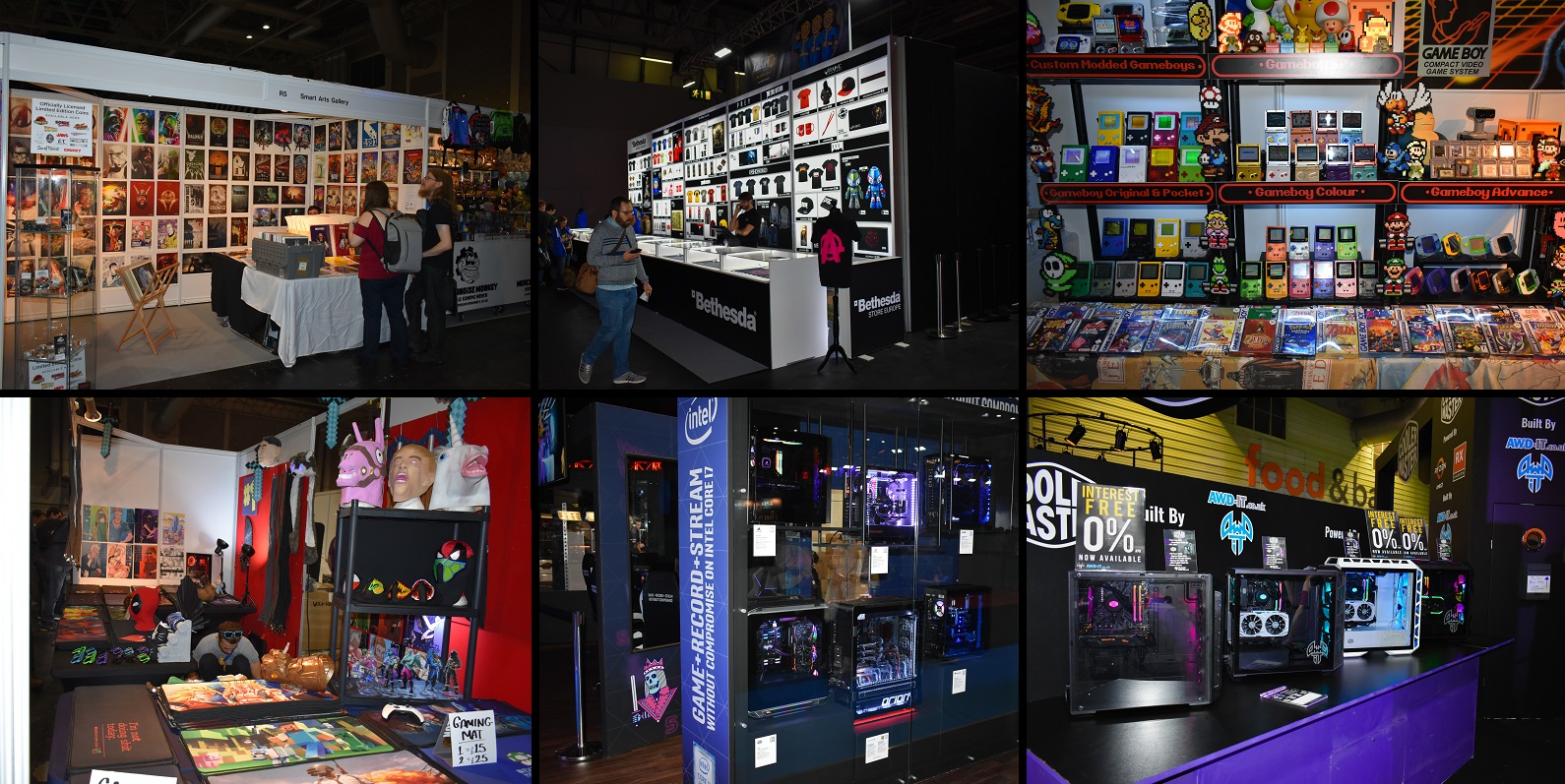 One of the main features again at EGX 2018 was the shops full of gaming merchandise. Most of the stalls this year were largely the same, selling gaming t-shirts, hoodies, and figurines. At least this year there were fewer stalls completely focused on pop vinyls. One that stood out this year though, was the retro gaming shop which was just a delight to look through. Selling varieties of SNES, NES, and Gameboy games, along with all sorts of retro consoles. Due to most of the venue being these stalls, we did spend a good portion of our time looking through them, although this year I felt something I had never felt before. I had an overwhelming compulsion to buy something from EGX so I had something to take home, avoiding a deep feeling of wasted time. Previous experiences at EGX didn't give me that souvenir mindset, I felt satisfied to go home with simply the experience of EGX instead of buying something physical to replace that. I ended up buying the Plague Inc. board game.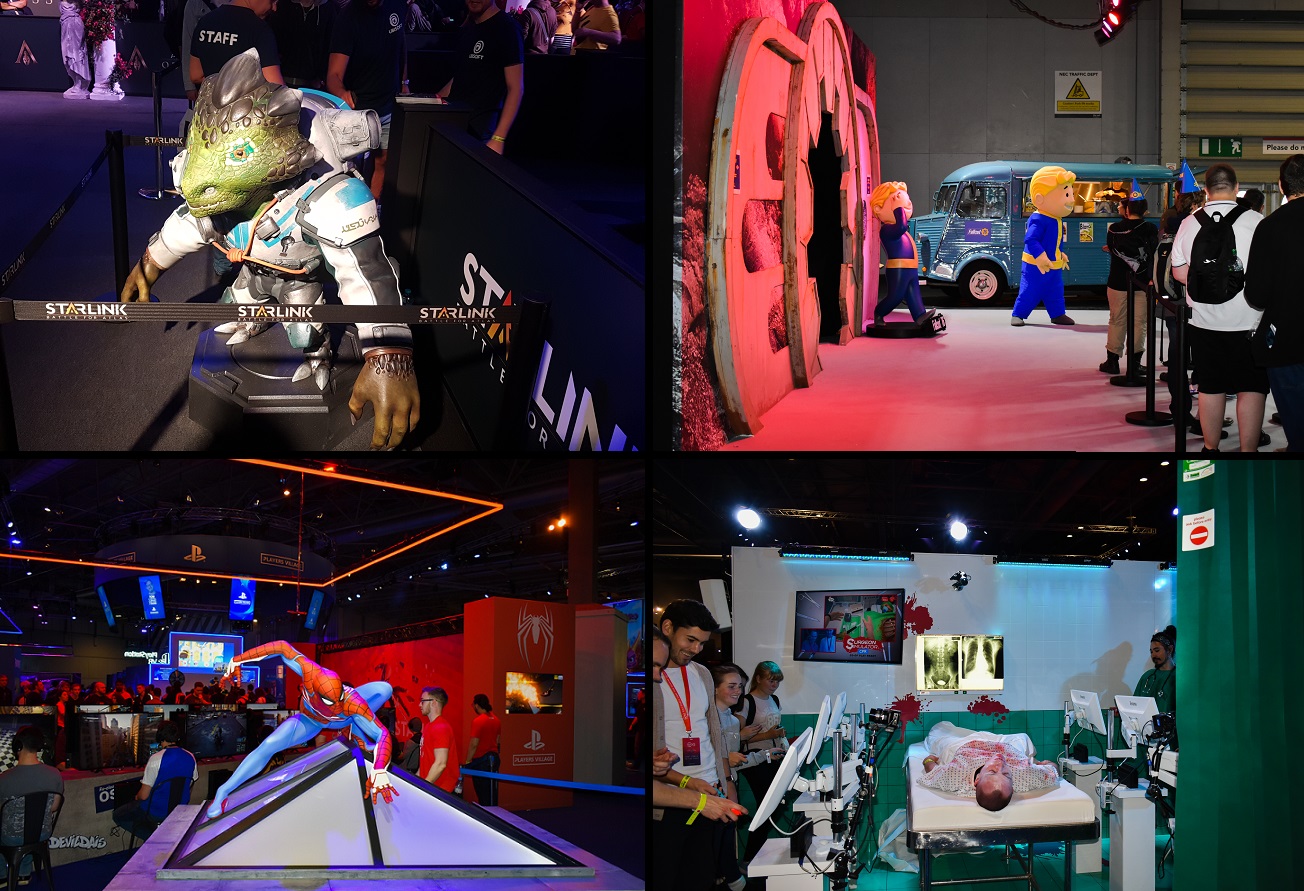 As always there were some cool things to see at EGX with the Surgeon Simulator being a really great idea. We couldn't help but feel sorry for the guy that had to lay there all day pretending to be in pain from terrible doctors performing surgery on him. The mascot-like suited up people this year were much more prominent than other years, which more games taking this on as a promotion technique. At one point Warren even felt so overwhelmed that he was compelled to just hug one.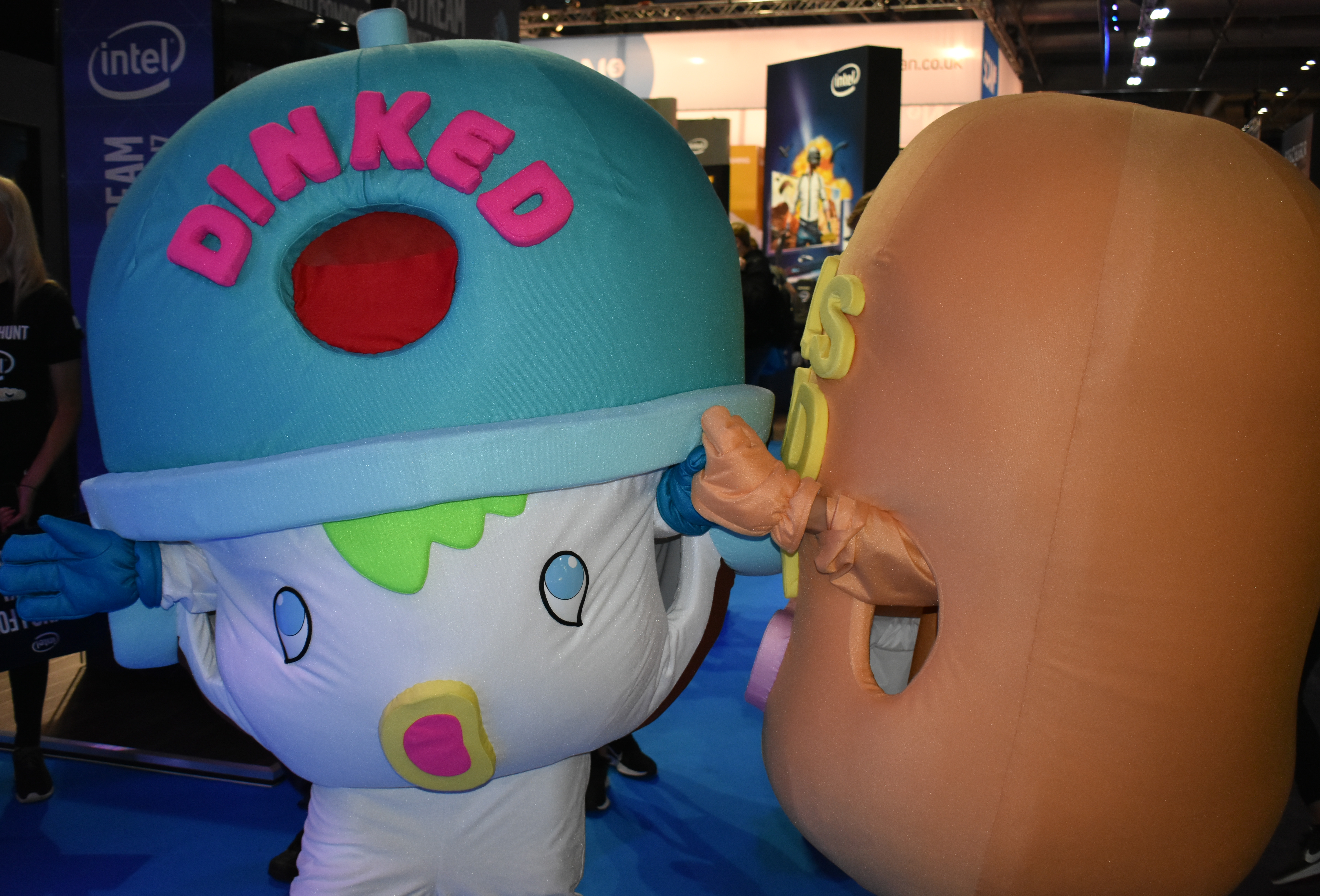 As always, we spend most of our time in the Indie section (as to our absolute disgrace, there was NO retro section this year!). We found some amazing little gems there, although one of our favourites has to be a great little game from a university student called "Obviously Inappropriate Content". The game has you going through games mock developers have made and censoring the content in their games. When you later come to play the same game again, the features you flagged have been removed! It almost has a role-playing feel, as it guides you through conversations on DMs with the developers getting angry at your over-sensitivity to the explicit content on their games and employers giving you new jobs. The game was in an early stage and certainly not close to finished, but from what we could see it was a very charming, unique, and entertaining experience. I can't help but feel if this game gets finished, polished, and released, it will be a success. Interactions with small developers is basically the only reason I attend EGX these days, and I saw some serious promise in the indie section.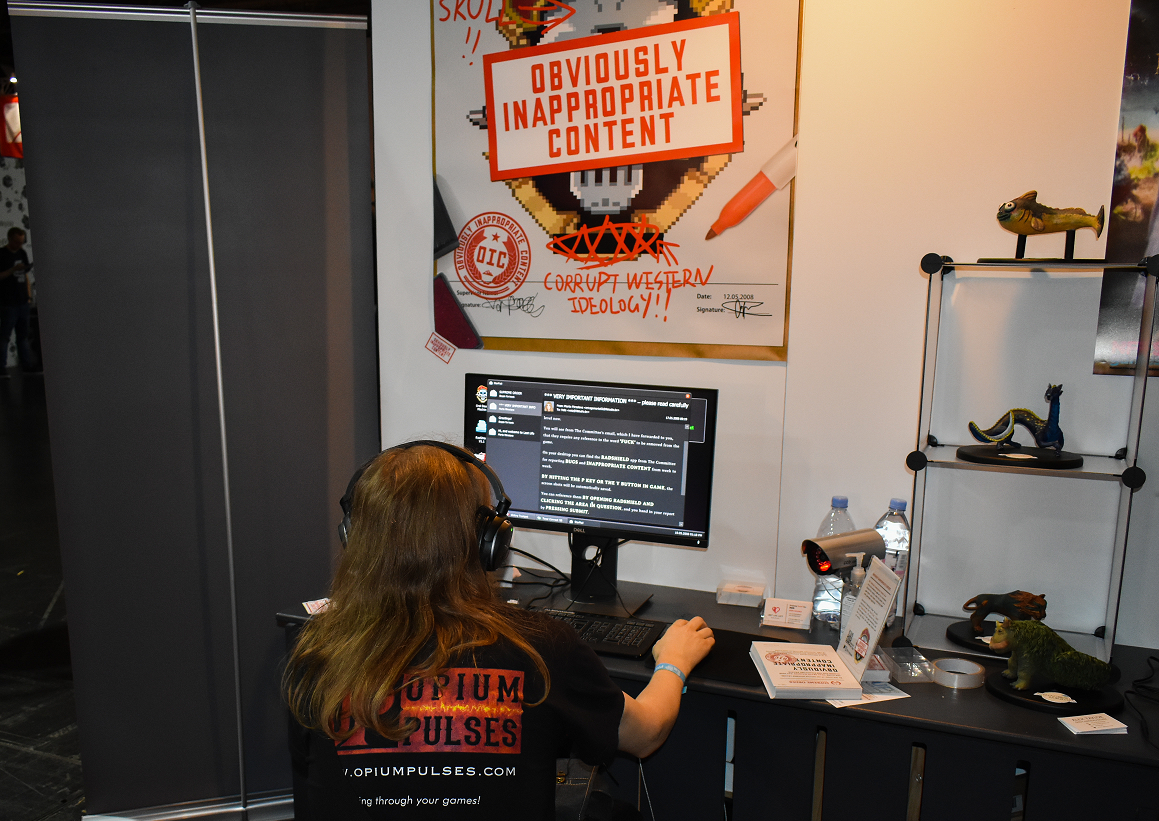 Warren
EGX 2018, what can it throw at us this year that will take us by surprise? Turns out not much, the gaming expo formula is overdone and Eurogamer have been the driving force in the UK when it comes to events like this for far too long to keep the experience fresh for frequent attendees. New visitors are sure to have a decent enough time but I wonder whether next year they'd enjoy it as much if the games on show weren't exactly something they were particularly hyped about.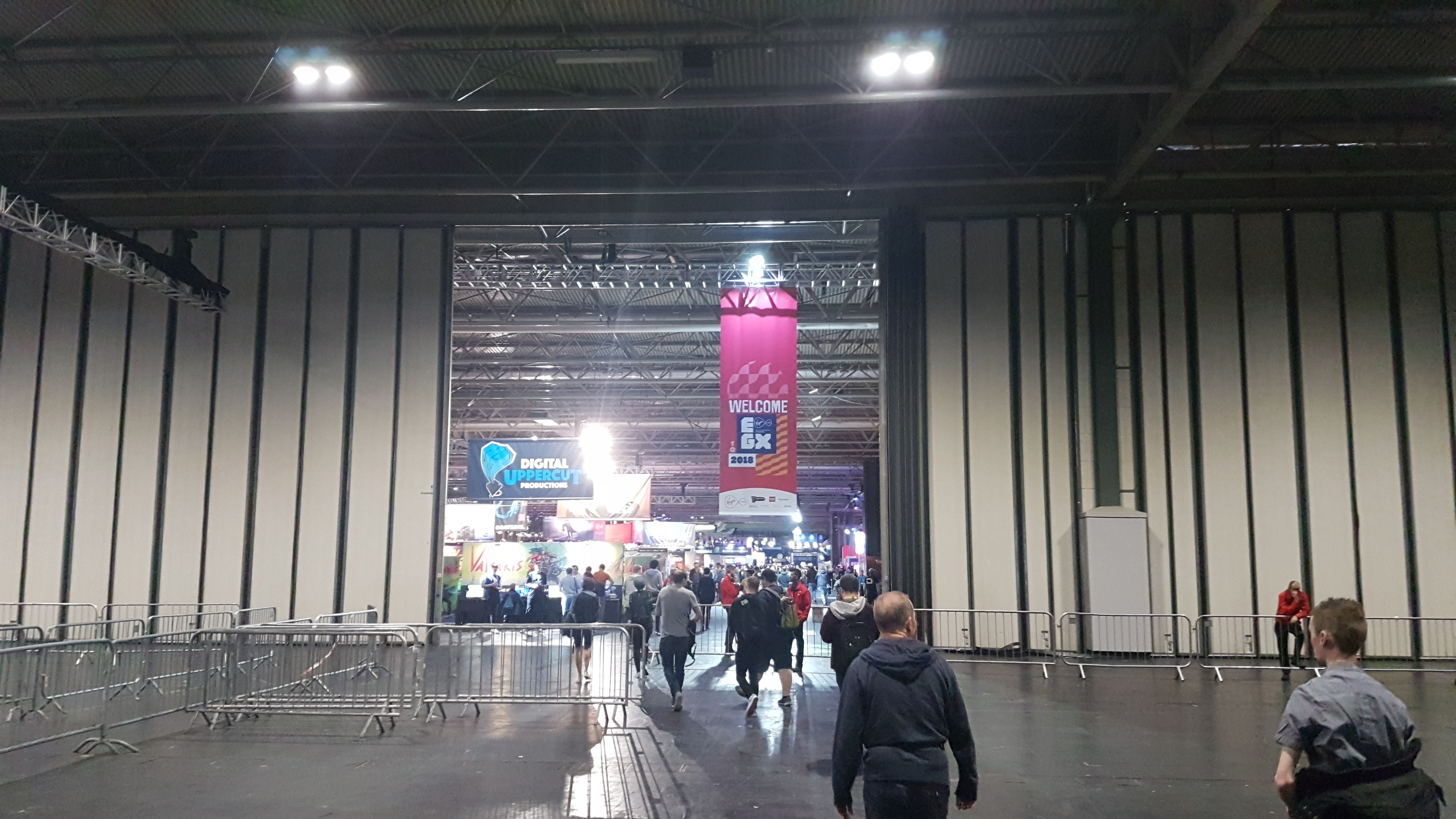 Slowly disappearing are the huge props and showcases to excite and shock gamers and instead, the focus has fallen back on new releases, a large selection of indie titles to get deep in to and stalls for merchandise and edibles with huge empty spaces and areas with not much going on at all. One notable event was the VR / AR hybrid that the guys behind Surgeon Simulator put on to promote their new CPR release on the Switch, involving a real-life person acting as your patient – kudos to you guys for showing off something fresh and fun.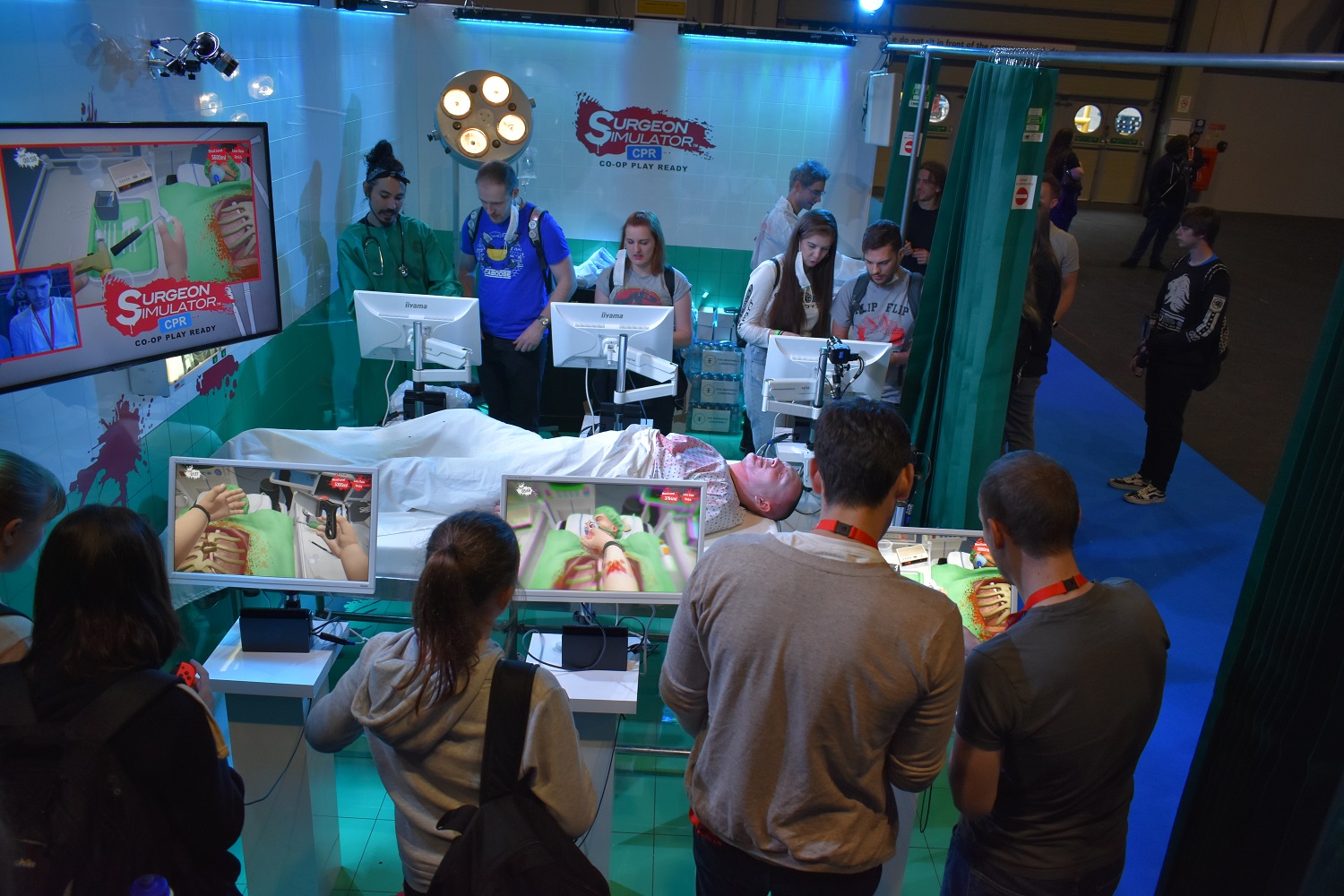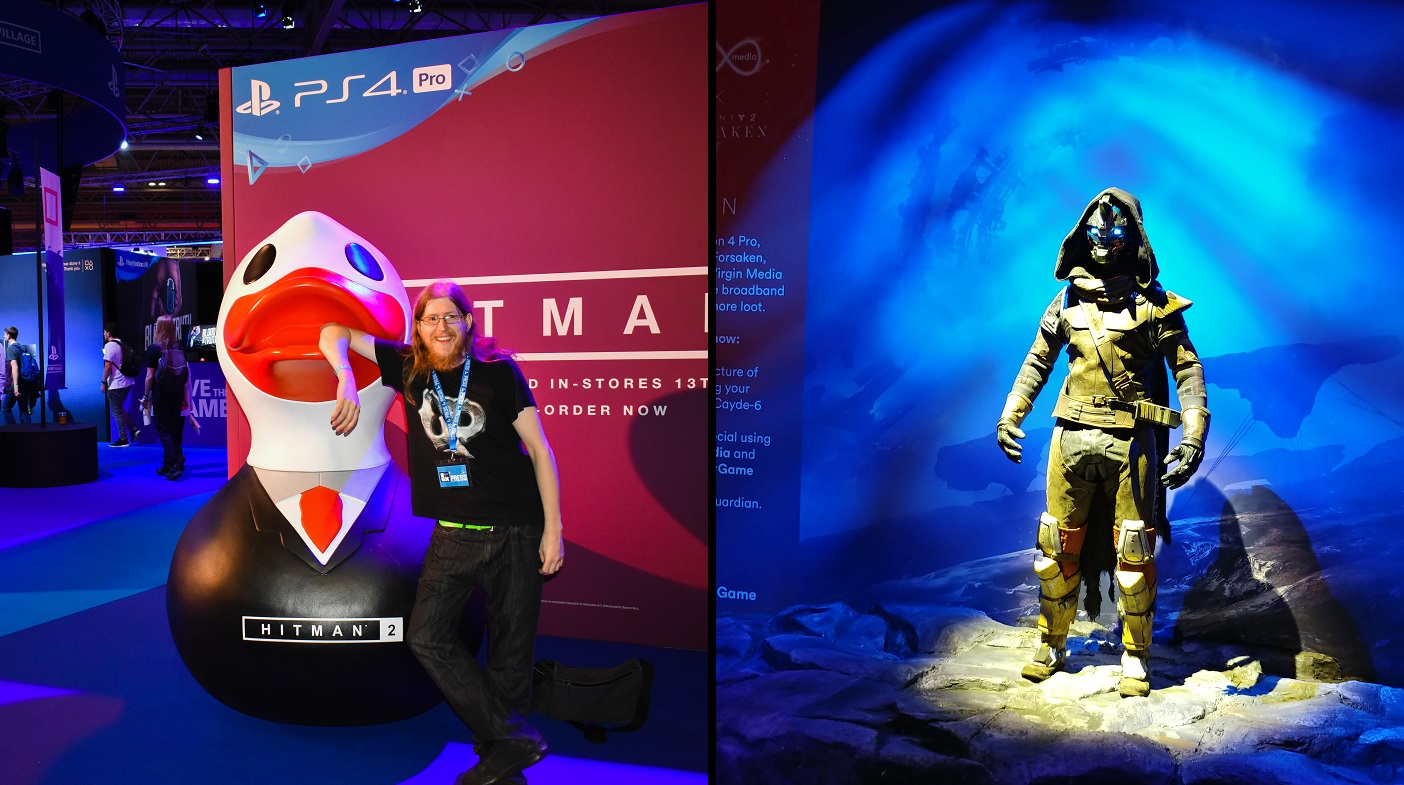 Like most gaming expos, the cosplay is a refreshing surprise that catches you off guard, I saw impressive cosplayers, Joker, Deadpool, Scorpion, Lara Croft to name but a few. None of which I should mention, entered the Cosplay competition… However of the 10 that did, only 2 actually put any serious effort in, the other 8 clearly just wanted to stand on a stage and show off the coloured rags they threw together. It might sound harsh but I just expected to see more of the really impressive and passionate work I'd seen throughout the day from other cosplayers.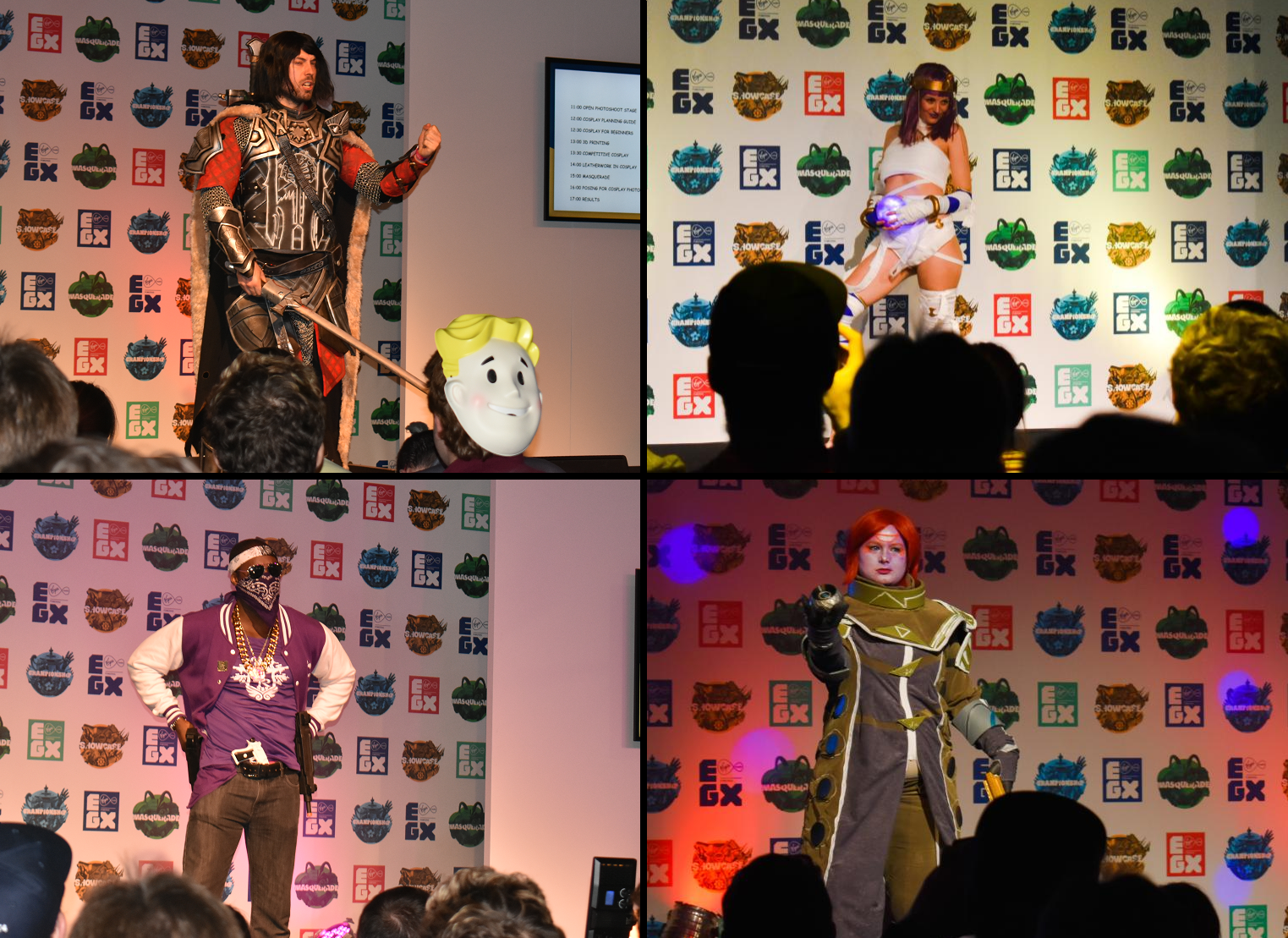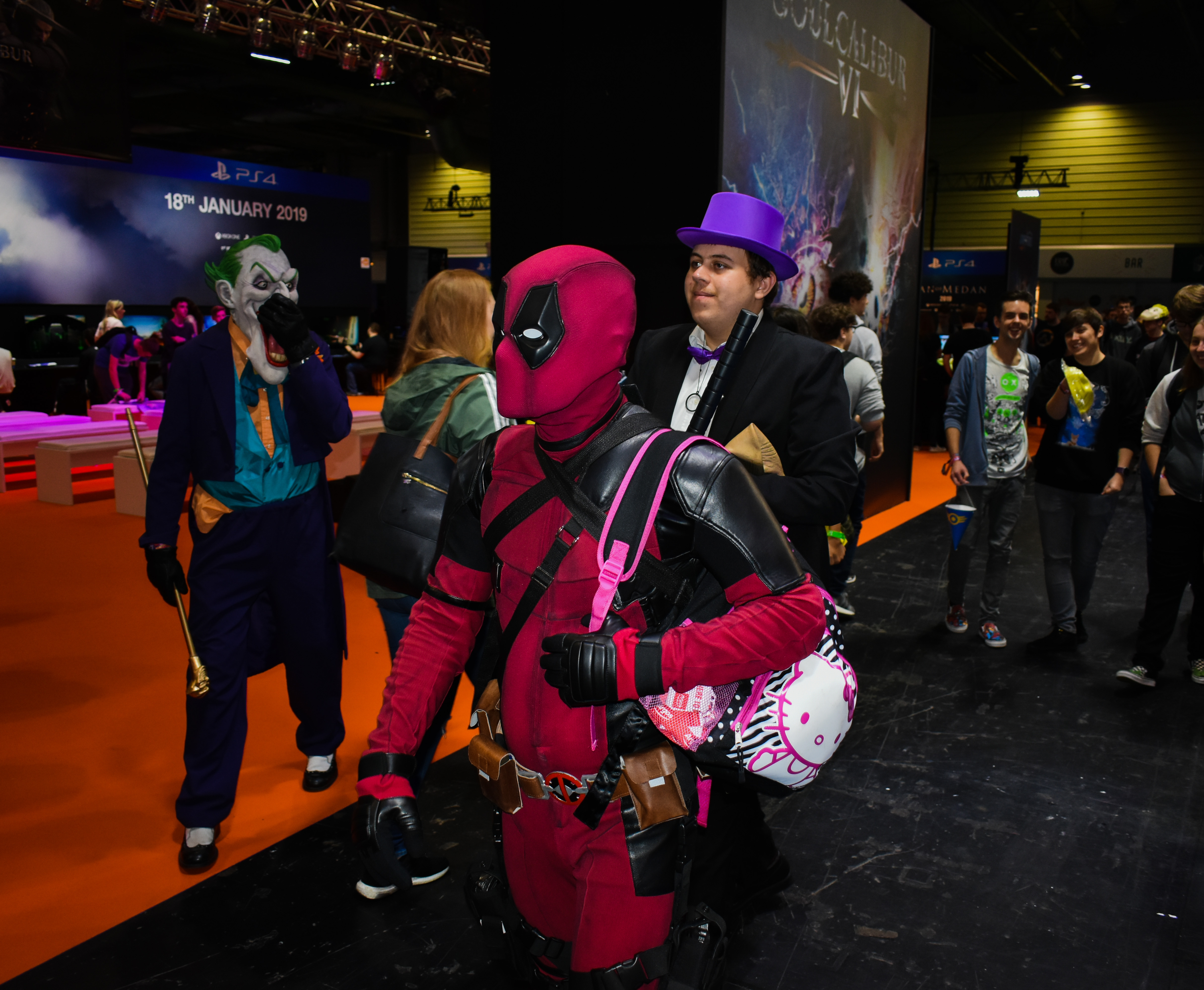 Overall, EGX doesn't feel like the UK's GamesCom/E3 the way it used to and is probably 50% indie/AA games, 20% AAA games and 30% merch and food – which in its own right is totally fine and actually pretty cool, but after the 10th time in a row the excitement wears off and you're just wondering around a glorified gaming store. However I shouldn't complain, I got to hug an extremely tall, fuzzy, up-right pig after all!

Next year Nicole and I (possibly Lewis too) will attend EGX Rezzed, since we're much more interested in what indie games have to offer these days and we will do a direct comparison between the two events and the pros and cons between the two.
Nicole
An American in a whole other world… wait nope just England! What can I say about EGX 2018. Well, I'll start with the differences. Walking into the whole convention was a bit lackluster. I was thinking holy crap I'm actually at Eurogamer but you just feel as if you're walking into a big warehouse-like room, nothing really flashy that makes you want to smack the person you're standing next to saying "OH MY GOSH LOOK!!". However, I did enjoy that everything was in one big room and things partitioned off instead of the gaming expos I've been to in the states, which had multiple rooms for either panels or huge talks etc. Another big thing I found odd was the ID checks for games, you don't see that in the gaming expos in the states, but as we were passing Sega's set up for Persona 5, I couldn't believe that they were checking IDs in line to go in to play the game.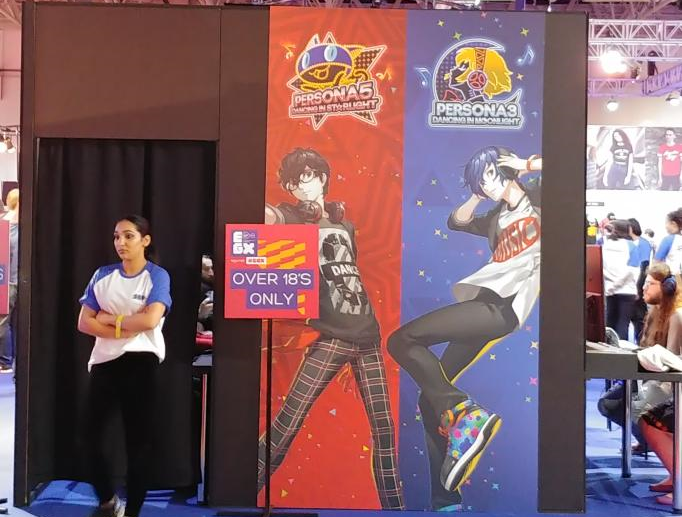 I was surprised to see not as many big AAA game setups. While Sega, PlayStation, and Nintendo were there, the games that are really up and coming weren't grabbing my attention enough to want to stand in line and play. I was kind of bummed that there weren't big props, a couple picture worthy things but nothing like Warren and Lewis had the previous year. Tons of stalls for merchandise and food, which frankly is the same in the states. I was also taken back at seeing how many computer part companies were there selling their wares. While it makes sense with the PC gamer, I felt like they were EVERYWHERE. In comparison, I can't remember seeing ONE, let alone multiple at the gaming conventions in the states I've been to.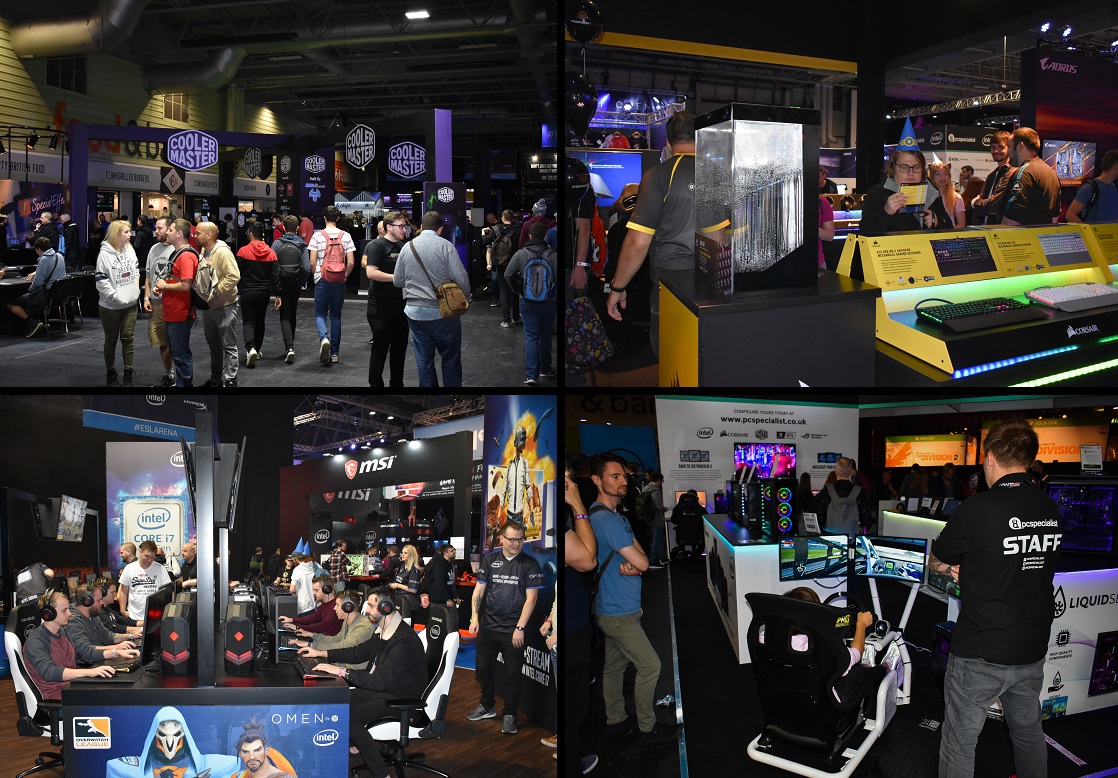 Now for the games! The indie games are where it's at for me. I love talking with the developers and seeing why they built the game they did. When talking to them you can tell how much they love what they have been working on, sometimes for years, to be able to bring them here to conventions like this for me to see and play. A couple have really stuck in my mind and I can't wait to watch their growth. Let's start with Tony Slopes by Primeval Games which is a family-based gaming company, racing against Warren on a humpback whale while wearing a top hat was very fun, especially when I won! Next was a 1-4-person co-op game called Undercrewed by David Strachan where Lewis, Warren and I sat down to try and keep our ship from falling apart. Some got to pilot, some got to shoot the bad guys coming for us and some got to shield, all working together. StickyCats which was a ridiculously fun multiplayer game where you are supposed to get the fish and honestly, I'm not sure what else because I was dying laughing and couldn't figure out what to do next other than try to keep the fish from Warren. Next couple of games are from the National Film and Television School, these next two I was really impressed by. I love how they both take actual medical issues and turn them into a fun game. They are not only causing awareness but they claim to be able to help people that could be dealing with those issues in a new way. The Echo Chamber by David Cecil is about a woman who's lost her twin brother and the mental health issues that arise from losing someone so close and how it might affect people closest to them and the next game is Misfolded by Dr. Timothy Kaufman who has taken his studies of Neuroscience to design a beautiful game solving puzzles and learning about the fragility of the mind.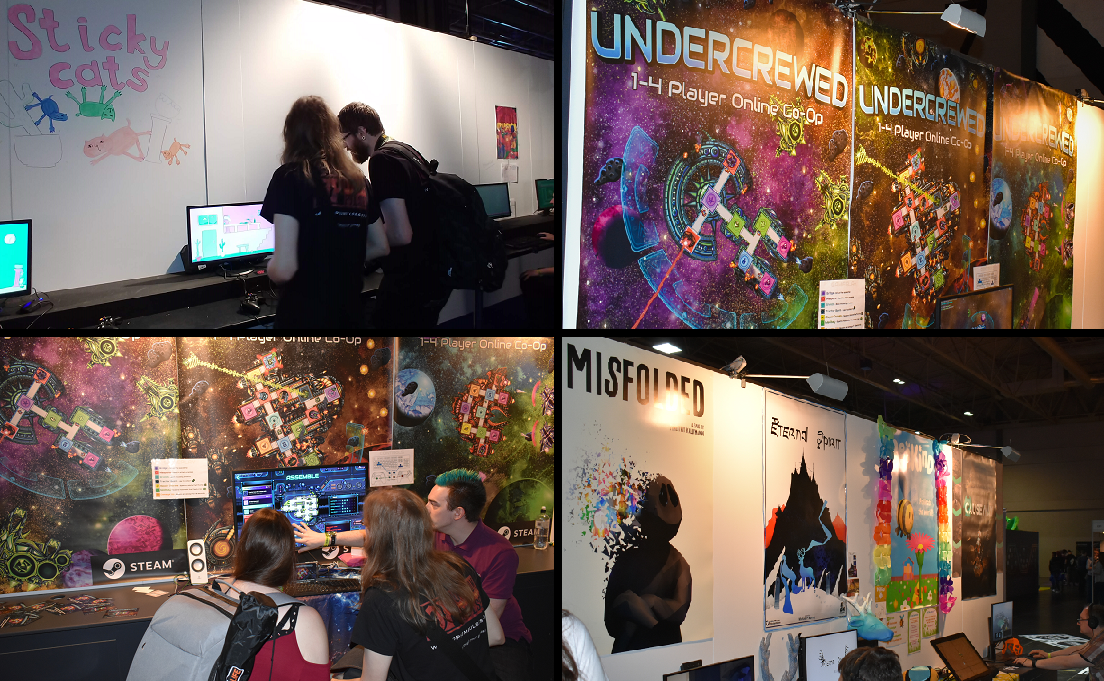 All and all I had a fun time at EGX 2018, and I look forward to the next one. Hopefully they will keep growing and learning from each year and build it to the epicness it could be.