We all know the Rockstar name, logo and the various larger than life video games they've brought to us over the years, but with such a long, deep and in some places, complicated history – how many of you know how it all began and how it became it be?
Rockstar, the publisher behind the studios that brought us titles in series such as Grand Theft Auto, Midnight Club, Max Payne, Manhunt, Red Dead, Bully and L.A. Noire (many of which were born from once independent development teams) – has a rich history, and we're here to tell it the best we can...
Acme Software > DMA Design > Rockstar North
It all began with Acme Software in 1984, fellow Scottish developers David Jones, Russell Kay, Steve Hammond and Mike Dailly regularly attended Kingsway Amateur Computer Club in Dundee, Scotland. With shared experience on Amiga, Spectrum and Commodore 64 systems, they separately developed and released various small games including 'Moonshadow' (renamed Zone Trooper), 'Freek Out' and 'The Game With No Name'. Together they started working on the tentatively named 'CopperCon1', after approaching publishing companies they were told by Hewson Consultants that they wanted the game to be an "Amiga version of Zynaps", they decided to refuse that contract and instead agreed a publishing deal with Psygosis, renaming the title to Draconia.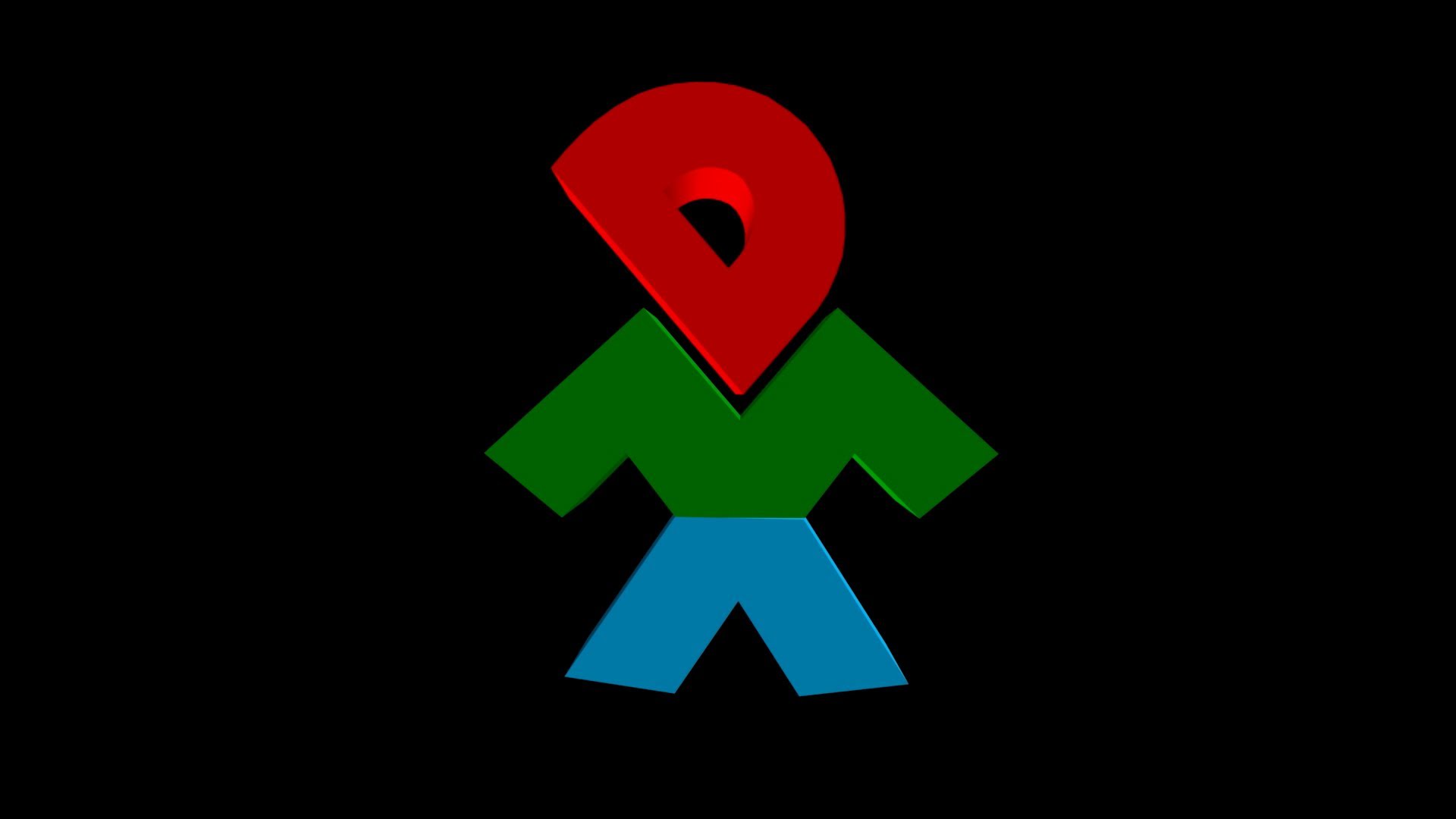 In 1987, the company decided on
DMA Design
as their new name, which was taken from Amiga programming manuals of the time, where the letters stood for '
Direct Memory Access
', which beat the alternative of Visual Voyage.
Draconia
was again renamed, this time to
Menace
and published in 1988 for Amiga, shortly followed by Atari ST, Commodore 64 and MS-DOS. Selling 20,000 copies, the release of Menace allowed them to continue development on further titles over the years including
Blood Money, Glancey, Hired Guns
, the TurboGrafx-16 port of
Shadow of the Beast
and the eventual big break in 1991…
Lemmings
. Selling over 15 million copies and spawning 5 sequels and 2 christmas expansions between 1991 and 2000 which allowed the company to expand and release more ambitious titles.
The most popular of which was top-down 2D open-world action game,
Grand Theft Auto
– originally titled
Race'n'Chase
, which begun development in April 1995. The team was filled up mostly with inexperienced members, who didn't make any impressive progress until producer Gary Penn joined the team. Releasing for Windows in October 1997 following various development issues, it was both a commercial and critical success. Shortly after DMA was bought out by British publisher
Gremlin Interactive
for £4.2 million, they released
Body Harvest, Space Station Silicon Valley, Tanktics
and
Wild Metal Country
under Gremlin before they themselves were acquired by
Infogrames
for £24 million.
Publisher Take-Two Interactive, bought out BMG Interactive in March 1998, who at the time were the publishers of Grand Theft Auto, bringing over English producers Sam and Dan Houser from BMG to form Rockstar Games as a subsidiary of Take-Two Interactive. At this time the Nintendo 64 port of Grand Theft Auto was cancelled. Take-Two Interactive announced they had purchased DMA Design from Infogrames for $11 million. Following the buyout, Rockstar announced that DMA Design would continue their development of GTA3D and Grand Theft Auto Online: Crime World, GTA3D being renamed simply Grand Theft Auto III with Crime World being cancelled. Following GTA III's release in 2001, DMA Design became Rockstar Studios on 27 March 2002 and renamed to Rockstar North only a few months later on 30 May 2002, at which point the studio held only around 25 employees.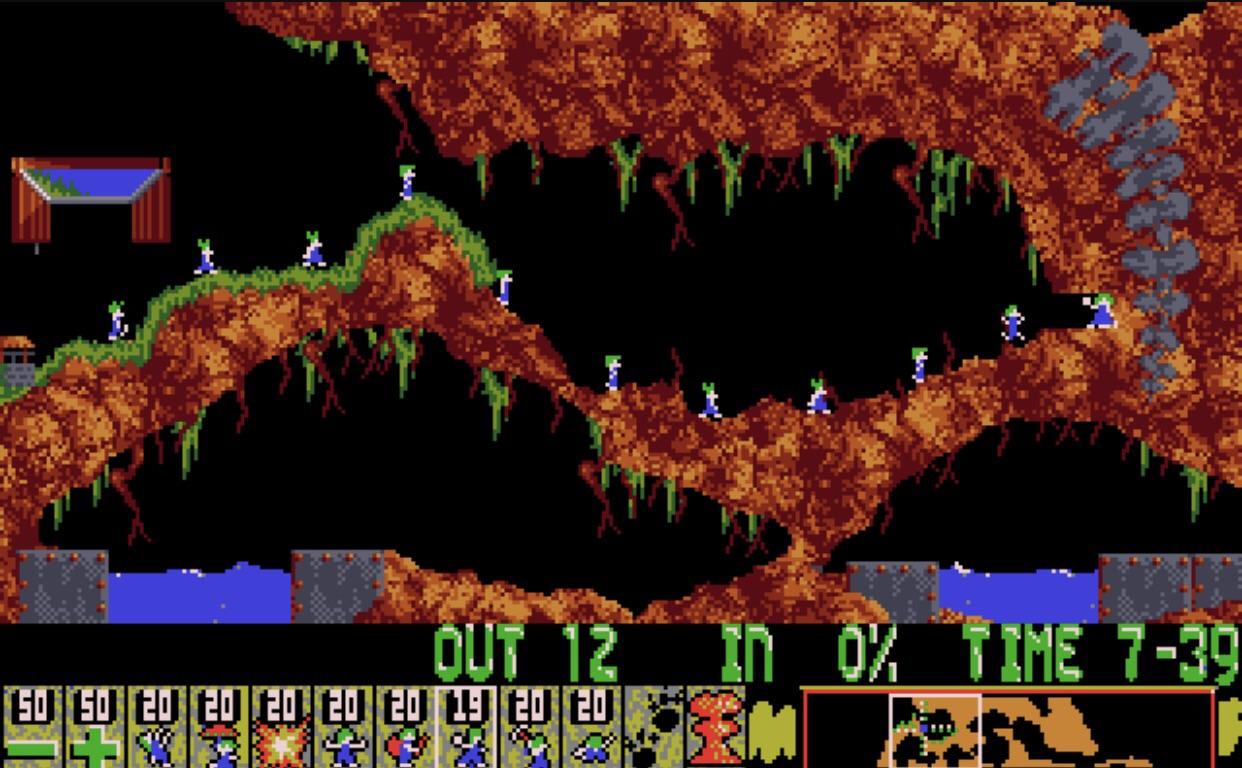 Race'n'Chase > Grand Theft Auto
Development of Grand Theft Auto, then known as Race'n'Chase, began in April 1995 by DMA Design in Dundee, Scotland. Originally intended for release on MS-DOS, Windows 95, PlayStation, Sega Saturn and the Nintendo 64, however the last two consoles never saw a port of the game. The original concept of the game was said to be "an addictive and fast multi-player car racing and crashing game which uses a novel graphics method". Development was a complicated and bumpy period, many overseeing the projecting tried to halt its production, with developers of DMA having to continuously convince them that it was worth seeing through.
David Jones, the game's producer, claimed Pac-Man to be an influence, noted that the player runs over pedestrians and gets chased by police in a similar manner to Pac-Man. Gary Penn, creative director of DMA, mentioned Elite as his main influence "But there were definitely other people on the team who had things like Syndicate, Mercenary and Elite very much in their minds as well. That combination definitely led to the more open plan structure there is now. The game as it stands now is basically Elite in a city, it's just a much more acceptable real world setting. The game was cops and robbers and then that evolved fairly quickly -- nobody wants to be the cop, it's more fun to be bad. And then that evolved into Grand Theft Auto".
Grand Theft Auto released 21 October 1997 and went on to become Rockstar's most popular and profitable franchise and has spawned 6 sequels, GTA 2, GTA III, GTA: Vice City, GTA: San Andreas, GTA IV and GTA V as well as 4 expansions, London 1969, London 1961, The Lost & Damned and The Ballard of Gay Tony plus 4 portable spin-offs, GTA Advance, Liberty City Stories, Vice City Stories and China Town Wars.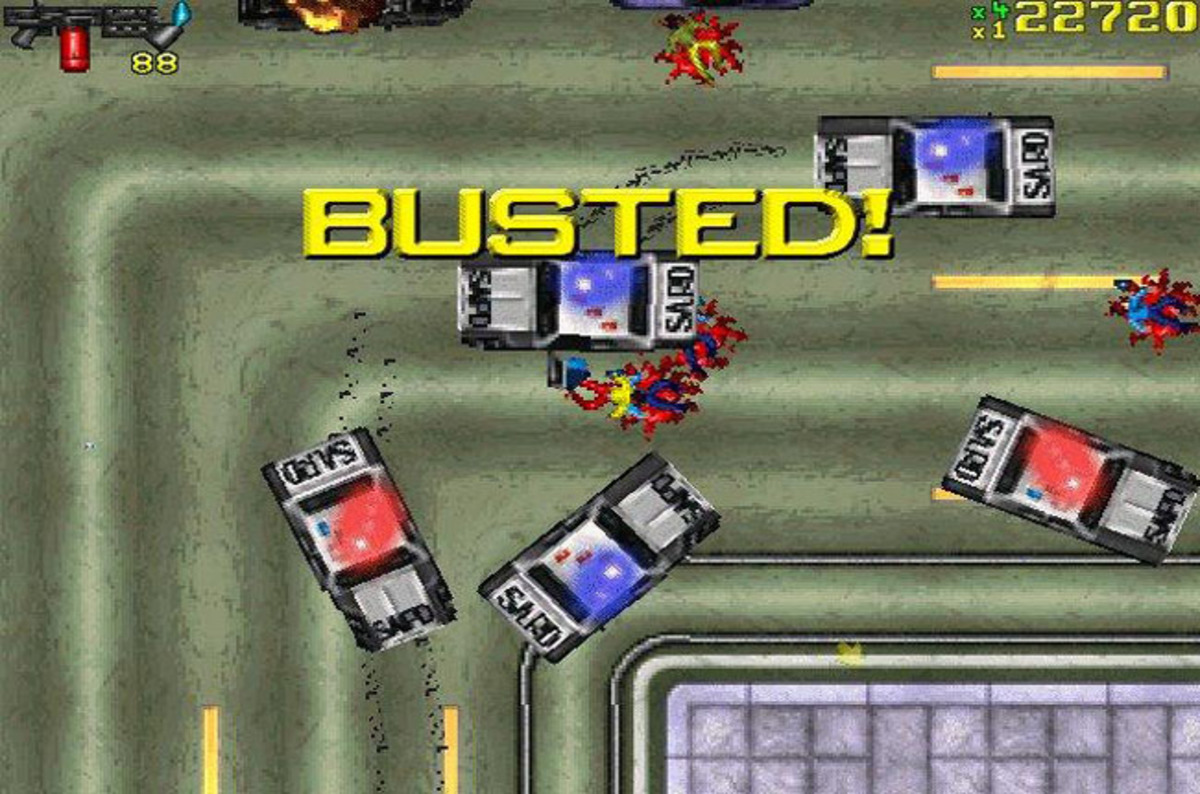 Smuggler's Run / Midnight Club: Street Racing
Following the successful release of Midtown Madness (published by Microsoft), Rockstar became very interested in the developer, Angel Studios and acquired them to work on their next few driving games, 'Smuggler's Run' and 'Midnight Club: Street Racing'.
A few years following their successful launches, on 20 November 2002, Take-Two Interactive acquired Angel Studios for a combined $34.7 million. All 125 employees at the studio joined the Rockstar family and formed their own team now known as Rockstar San Diego.
Smuggler's Run 2, the only sequel to date, released in 2001 and the more popular Midnight Club series has spawned a further 3 sequels, Midnight Club II in 2003, Midnight Club 3 in 2005 and Midnight Club: Los Angeles in 2008, including remixed editions of the latter two titles.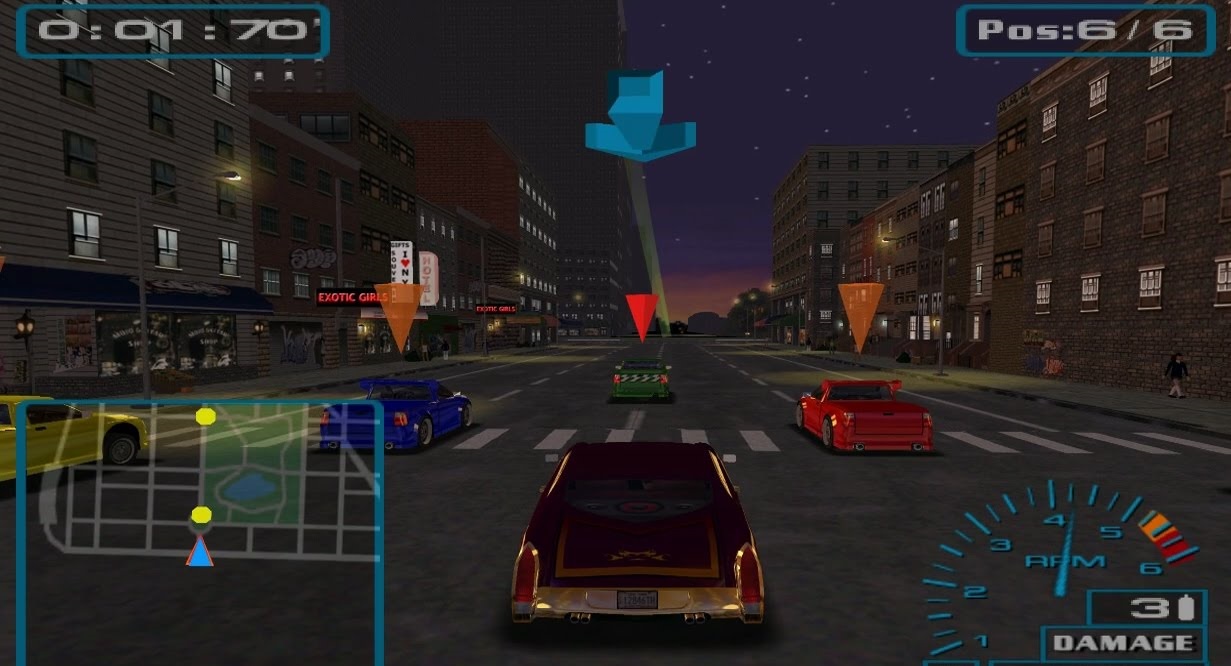 Max Payne
The original Max Payne was developed by Remedy Entertainment with assistance from 3D Realms/Apogee and published by Take-Two owned Gathering of Developers in July 2001. Apogee outsourced development of the console versions to Rockstar Games, which resulted in Take-Two Interactive spending $10 million on purchasing the intellectual rights to the franchise. Part of the deal would result in Remedy returning to develop the sequel and although offered a lot of creative freedom to do so, the development cycle was much shorter for the sequel and made use of the majority of existing gameplay mechanics from the original.
The sequel, 'Max Payne 2: The Fall of Max Payne' released October 2003, roughly 3 years after the original, this time published by Rockstar Games. Despite being well received by critics and players, it sold poorly and was stated as a big part of the company's forecasted drop in sales revenue for 2004. Remedy was no longer involved with the franchise after Max Payne 2, however Rockstar communicated with them while Max Payne 3 was in its final stages of development.
Max Payne released in 2001 and spawned 2 sequels, the first releasing in 2003 and the last nearly 10 years later in 2012. There was also a Game Boy Advance version of the original title released in 2002.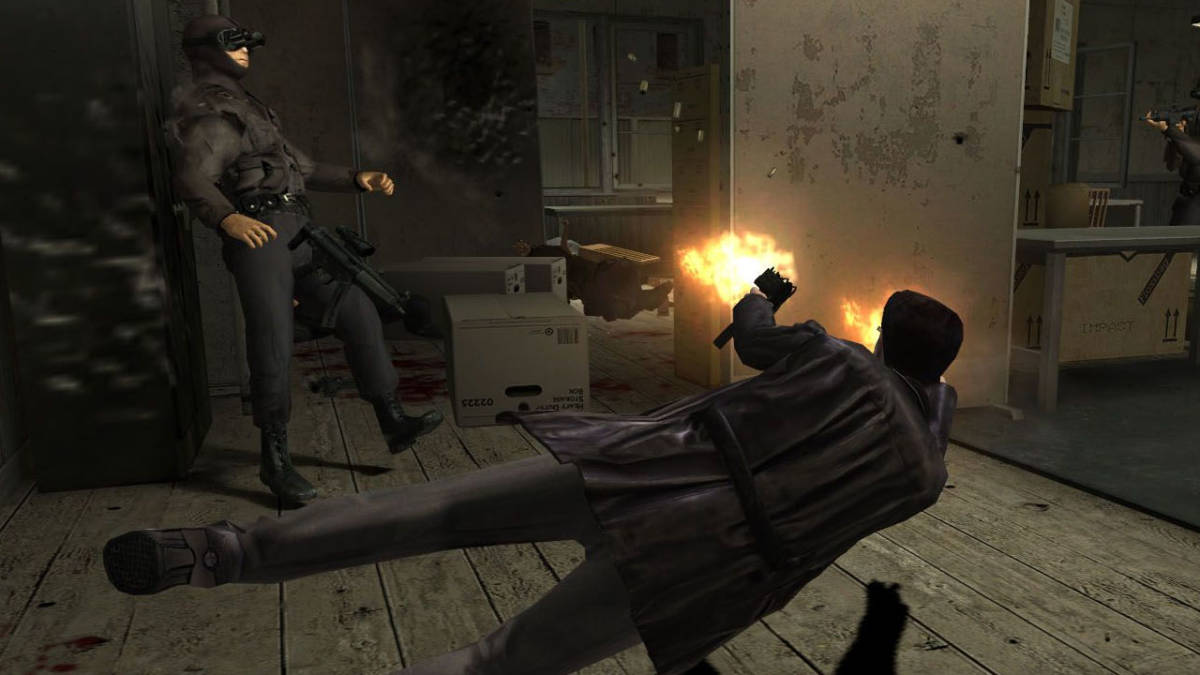 Manhunt
Rockstar North began development of Manhunt using the RenderWare engine that titles since the third Grand Theft Auto had used. In September 2003, GamesMaster published comments on Manhunt's current state including "Rockstar North has scraped its imagination to further twist the way games are made in the future and delivers a chiselled, no-apologies assault on gaming standards. It creates a barren, harsh, violent experience and then punctures it with something trippy and darkly comic."
During the release period of Manhunt, a former Rockstar employee admitted that it caused seriously conflicted feelings within the company, claiming the team had "already weathered plenty of controversy over GTA III and Vice City—we were no strangers to it—but Manhunt felt different. With GTA, you never had to hurt anybody that wasn't a "bad guy" in one of the missions. You could play completely ethically if you wanted, and the game was a parody anyway, so lighten up". But Manhunt was brutal and you couldn't have anything aside from a brutal experience.
Manhunt was released to the world in 2003 with a blood-thirsty sequel breaking out in 2007.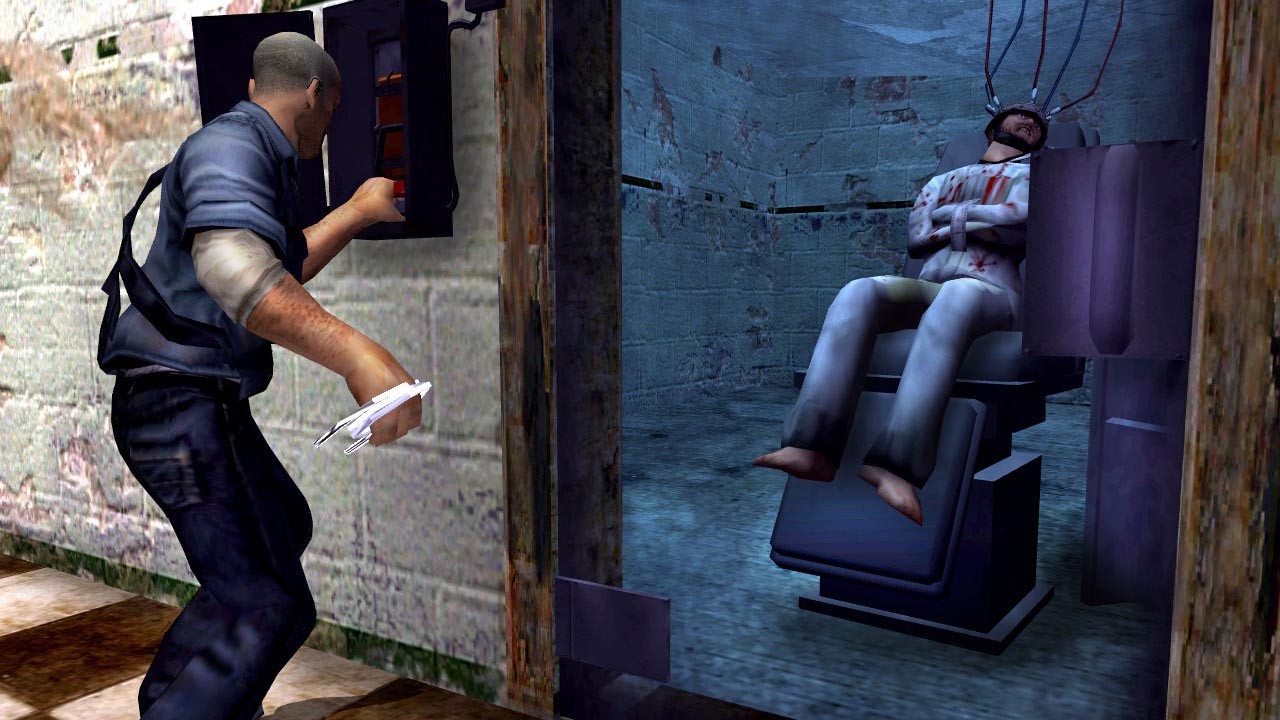 Red Dead Revolver
Angel Studios (now known as Rockstar San Diego), began working on Red Dead Revolver with Capcom as the publisher in 2000, borrowing elements from Gun.Smoke, released back in 1985. The project had a complicated development cycle with limited direction and focus and was cancelled by Capcom in August 2003, with Rockstar Games acquiring rights to the franchise that December. A year prior in November 2002, Take-Two Interactive announced that they had acquired Angel Studios and would move them to the Rockstar Games label under the name Rockstar San Diego. Following the buyout Rockstar reviewed the projects Angel Studios had been working on prior and decided to resurrect Red Dead Revolver, changing the theme from an American Western to a Spaghetti Western, meaning the developers could add more blood and over-the-top characters.
Red Dead Revolver released in May 2004 and received generally positive reviews but failed to gather much of a following. It's foundation pathed the way for two critically acclaimed sequels, the first being the ground breaking Red Dead Redemption in 2010, with a zombie focused expansion Undead Nightmare releasing in 2011, followed by the worldwide anticipated Red Dead Redemption 2 in 2018.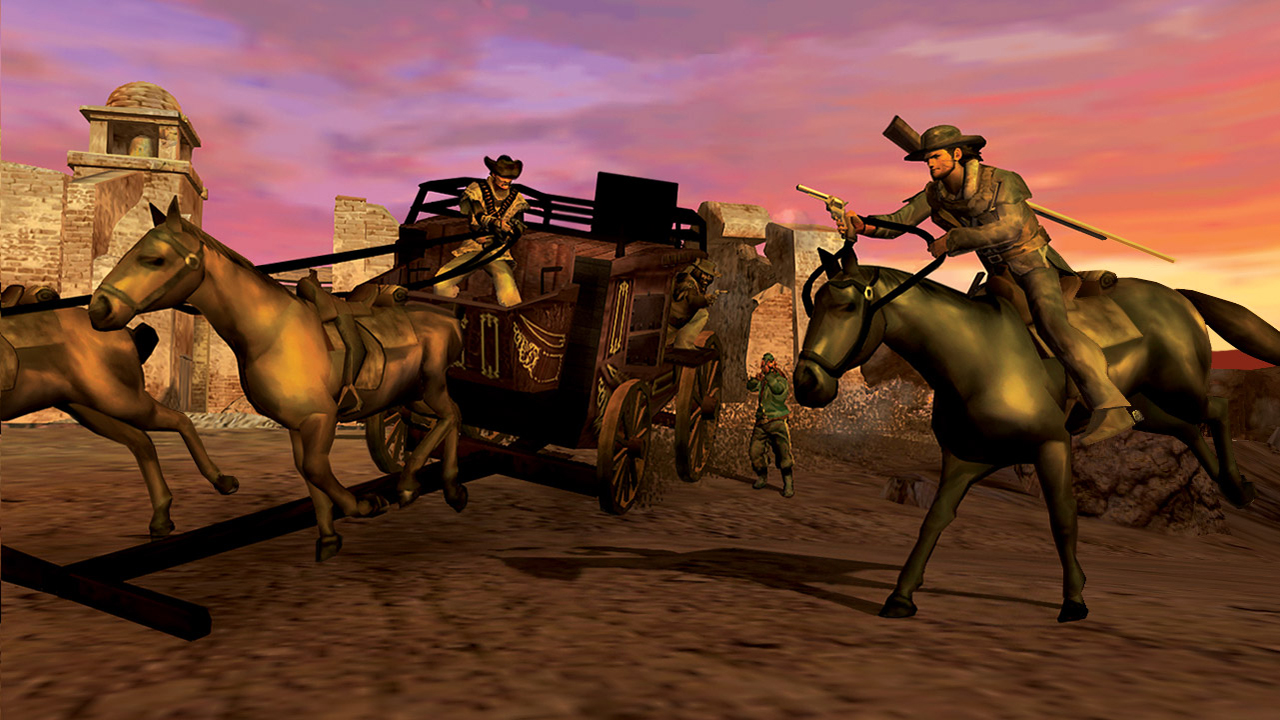 Bully / Canis Canem Edit
Rockstar Vancouver (formally Barking Dog Studios) began development of Bully in the early 00s using the RenderWare engine, used in the latest edition of the GTA series at the time. Early previews of Bully in 2005 by Take-Two Interactive seemed to display the player controlled character as a bully, giving wedgies and throwing punches at other students, which caused huge controversy, leading some to believe the name of the game in PAL regions was changed to Canis Canem Edit to avoid this association. However on release the game was revealed to be much different to how many speculated, with the main character being a troubled child who stood up to those bullied at school or fought as an act of self-defence.
Bully was released in October 2006 and was successful enough for a remaster to release on next-gen consoles in July 2007, named worldwide as Bully: Scholarship Edition, even in PAL regions. The remaster features new content which did not feature in the original version, including additional missions, characters, school classes and unlockable items and clothing. Local two-player competitive multiplayer mini-games were also added, along with Achievements for the Xbox 360 and Wii Remote / Nunchuk motion support for the Wii version. All ports of the Scholarship Edition use the game engine Gamebryo, as opposed to RenderWare used in the original version.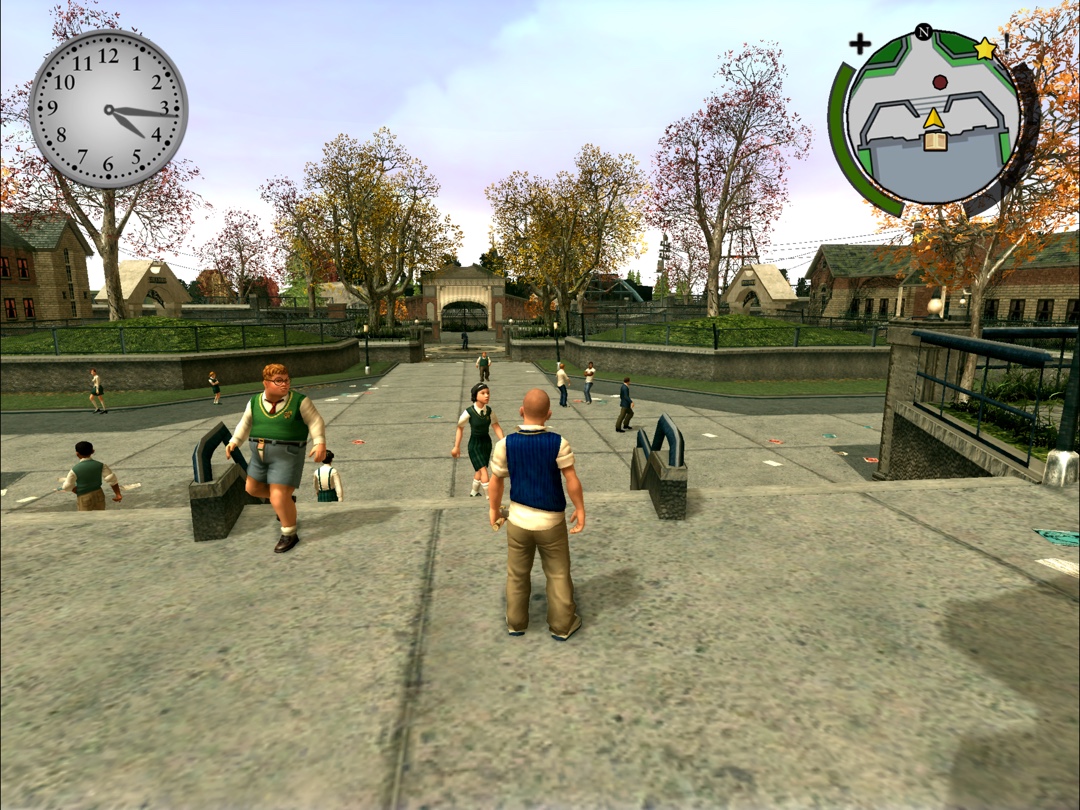 L.A. Noire
Team Bondi started development of their Los Angeles based open-world detective game set in the 1940s, shortly following formation with Sony Computer Entertainment as their publisher. In 2006 publishing rights were acquired by Rockstar Games, however Team Bondi stayed on to oversee development with Rockstar Studios lending help were needed using a custom facial motion capture and animation focused engine. Analysts claim the game's combined estimated development and marketing budget at over $50 million, which if accurate would make it one of the most expensive video games ever made. All the crimes and cases worked by detectives in the game were developed through inspiration of real-life crimes reported in Los Angeles during that period.
L.A. Noire released worldwide in May 2011 and by February 2012, had sold almost 5 million copies, making way for a full season pass of additional cases and story content and a sequel still being considered by Rockstar and Take-Two.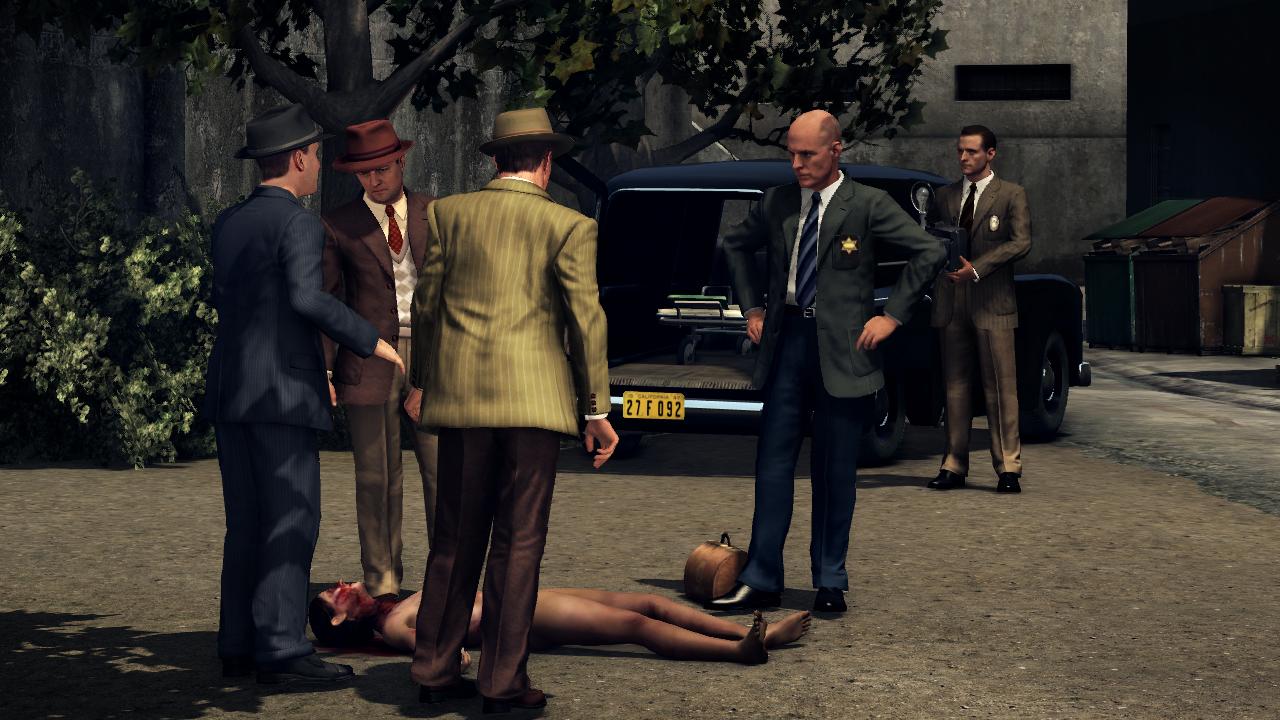 RAGE
'RAGE' (Rockstar Advanced Game Engine) is a video game engine in its eighth generation to proceed RenderWare used in their previous titles and was the successor to Rockstar San Diego's work-in-progress 'AGE' (Angel Game Engine). The first game to make use of the Rage engine was 'Rockstar Games Presents Table Tennis', a game that took press and gamers alike by surprise, causing speculation that the game was the result of engine testing that came too close to an enjoyable product.
The following titles were developed using Rockstar's RAGE engine: Rockstar Table Tennis, GTA IV, Midnight Club: Los Angeles, Red Dead Redemption, Max Payne 3, GTA V and Red Dead Redemption 2.

Social Club
Rockstar Games Social Club is a digital rights management, communication and multiplayer service for use in their games since 2008. Social Club launched with GTA IV but had a significant rework in 2012 that included crews for the release of Max Payne 3.
The Social Club has many specific features depending on the title, including just some of the following: Statistics, Online and Multiplayer Leaderboards, Video Editors, Multiplayer and Matchmaking, Achievements / Trophies, Match Reports, Screenshot tools, Mini-games, and Crews, among many others.

Rockstar Studios Subsidiaries
Rockstar Studios has many subsidiaries spread across the globe, all responsible for different duties within the studio's portfolio. Learn about them below:
---
---Active---
---
London, England
International Headquarters
---
Rockstar North (formerly DMA Design)
Edinburgh, Scotland
Credit for Lemmings series, Grand Theft Auto series, Manhunt, Red Dead Redemption series, L.A. Noire and Max Payne 3 development.
---
Rockstar Leeds (formerly Möbius Entertainment)
Leeds, England
Credit for GTA spin offs, Chinatown Wars, Liberty City Stories and Vice City Stories and Red Dead Redemption series, L.A. Noire, Max Payne 3 and GTA V development.
---
London, England
Credit for Manhunt 2, Max Payne 3, GTA V and Red Dead Redemption 2 development.
---
Rockstar New England (formerly Mad Doc Software)
Ballardvale, Massachusetts
Credit for Star Trek Series, Empire-Earth Series, Iron Man, Brothers in Arms: Hell's Highway, Red Dead Redemption Series, L.A. Noire, Max Payne 3 and GTA V development.
---
Rockstar San Diego (formerly Angel Studios)
Carlsbad, California
Credit for Midtown Madness series, Midnight Club series, Smuggler's Run series, Red Dead series, L.A. Noire, Max Payne 3 and GTA V development.
---
Rockstar Games Toronto (formerly Imagexcel and GameTek Canada)
Ontario, Canada
Credit for GTA London expansions, The Warriors, Manhunt 2, Bully, Max Payne 3, GTA V and Red Dead Redemption 2 development.
---
Rockstar Lincoln (formerly Spidersoft Limited and Tarantula Studios)
Lincoln, England
Responsible for quality assurance and localization. Ported early GTA titles to Game Boy Color.
---
Bandalore India
Works alongside Rockstar Dedicated United in animation.
---
---Defunct---
---
Rockstar Vancouver (formerly Barking Dog Studios)
British Columbia, Canada
Credit for Counter-Strike, Bully and Max Payne 3 development.
---
Rockstar Vienna (formerly Neo Software Produktions)
Vienna, Austria
Credit for Max Payne and Grand Theft Auto series ports and partial development of Manhunt 2.
---
Trivia
As of February 2014, Rockstar Games titles have shipped more than 275 million copies, making it the the most successful games studio to come out of the United Kingdom.

Rockstar's Grand Theft Auto V is the third best-selling video game of all time, selling over 95 million copies worldwide.

Rockstar's holding company, Take-Two Interactive, rejected a $1.9 billion buy-out offer from Electronic Arts in 2008.

Take-Two Interactive had previously held 19.9% interest in Bungie, which it turned over to Microsoft Game Studios in 2000, in exchange for receiving the rights to Bungie's Myth and Oni titles. Bungie would later go on to release Halo: Combat Evolved.