We at
Opium Pulses
are proud to announce that we have partnered and are an official affiliate with
Game Tester
.
---
Imagine a world where gamers get to test games, give feedback and contribute to making games better and better, and to top it off, get rewarded for their efforts. This is what Game Tester does, they bring gamers and game developers together to make the best, most epic games possible.
You'll collaborate with game developers, give them your valuable opinions and get to play the next generation of great games too. You'll receive rewards and exclusive offers – and bragging rights!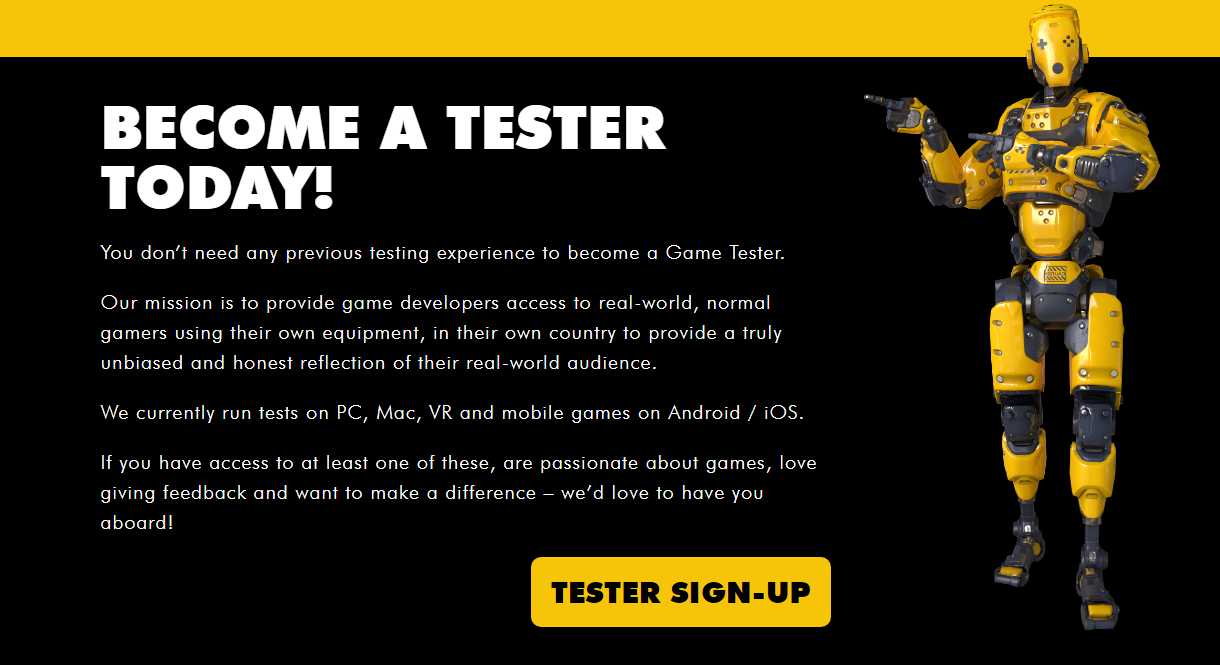 With Game Tester, your voice has a direct impact on the future development of video games and other virtual experiences we help test. You will become an integral part of that future and help shape the direction of how future games are released.
Are you tired and disappointed by the amount of unfinished, untested and bug-ridden games that are released every year? Or games that would have been so much better if only the developer had listened to critical feedback earlier on?
Well, this is your opportunity to make a difference!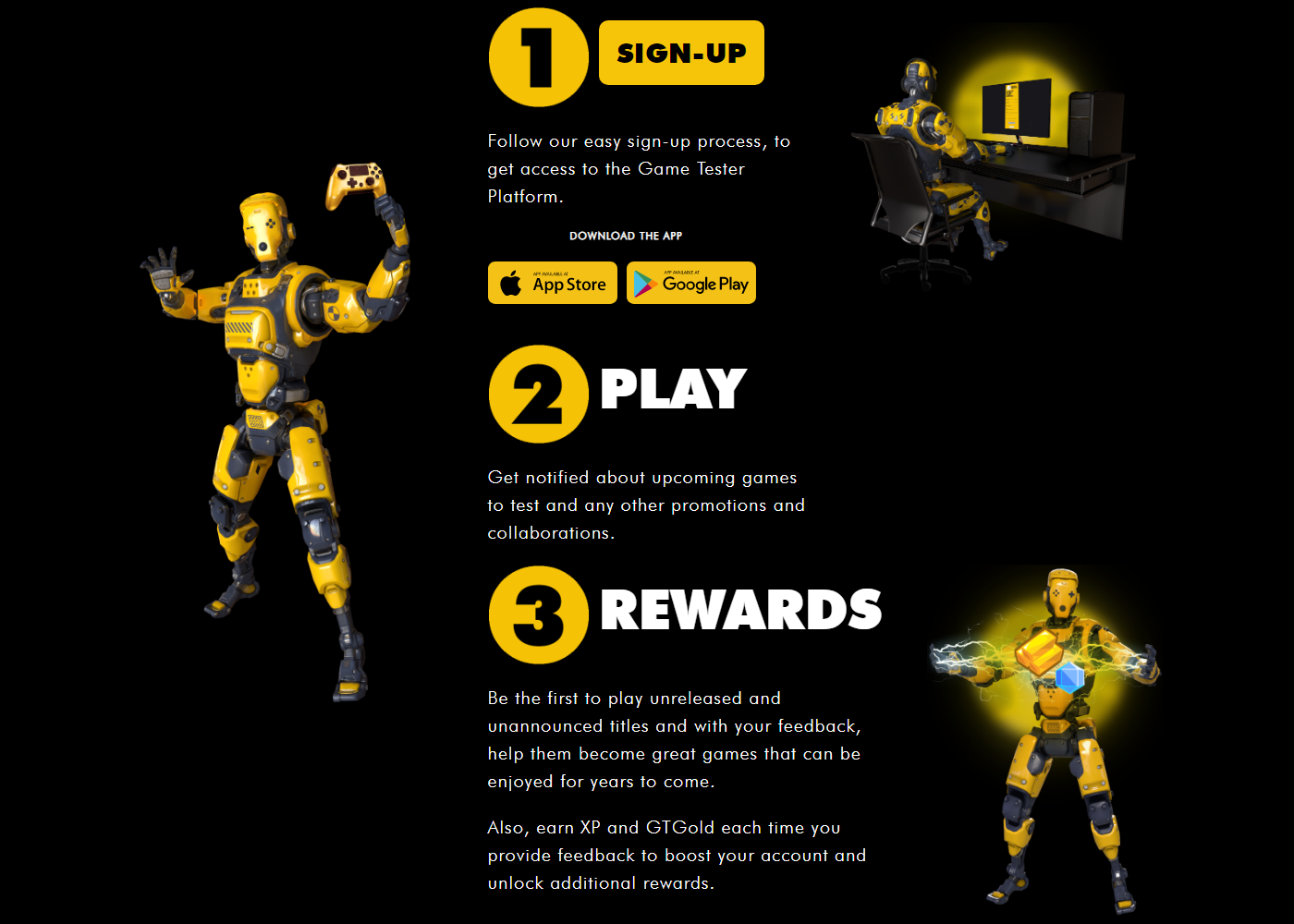 Click here to sign up for free and begin testing games!
---
Identify, connect and engage with your target audience with regular test and feedback cycles throughout all stages of development. In essence, develop your game in collaboration with your future player base.
Whether it's viewing interactions with datapoints, post-test surveys or user research you'll get honest, unbiased feedback from a real-world perspective, in a safe, non-public environment.
Select from over 300,000 authenticated gamers using filters to target your key demographic and get real-time, instantly generated reports and feedback.
Best of all, if the testers love what you do, you'll pick up some loyal customers along the way too.
Together, we'll make your game great!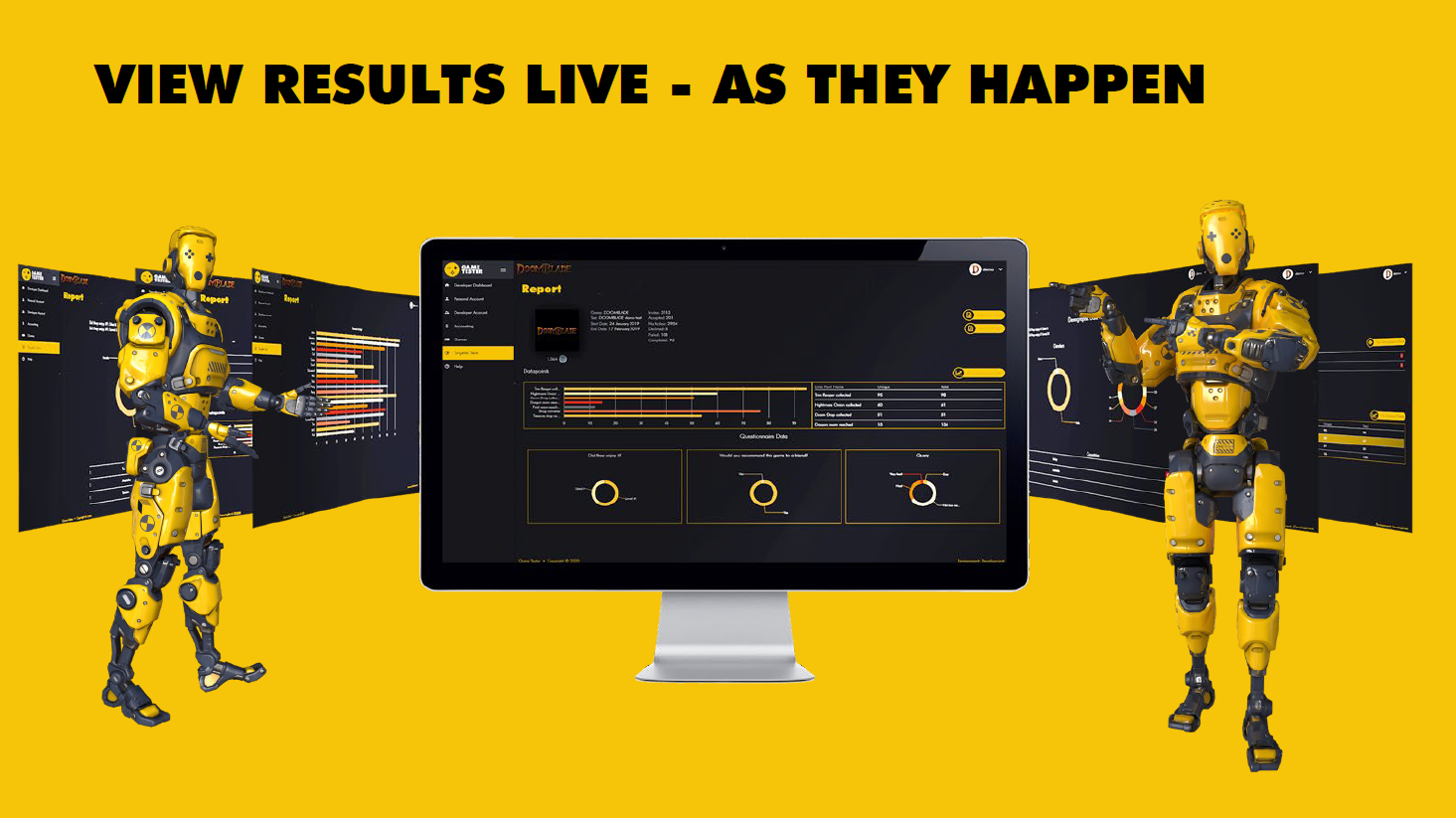 With Opium Pulses, you'll get
$125 free credit
, enough to run a 20-user test with up to 10 questions.
Click here to sign up for free and begin testing your games!