Gaming is a sector that is riding high as a whole right now and the stats around the industry currently back this up. For example, video game revenues rose by 8% in 2021 to an estimated $60bn. Sales of next-gen consoles such as the PS5 and Xbox Series X also fared well and demonstrate the appetite is high for gaming. When you add in other niches within gaming, such as esports and iGaming, also generating billions in revenue each year, the picture is clear to see.
One type of gaming that is very popular right now is browser-based gaming. This allows people to play the latest titles directly from their web browser, rather than having to download games or buy hard copies. More and more platforms are hopping on this trend and the buzz around Amazon Luna seems to suggest it is here to stay.
What is Amazon Luna?
In simple terms, this is a Cloud-based game streaming service that enables you to play games online, directly from a web browser such as Chrome. The model for Luna has users pay a monthly subscription fee to gain access to top games, such as Devil May Cry 5, Dirt 5 and Flashback.
These games are sorted into various channels which you pay to access per month individually. For example, there is a Luna+ channel that offers access to the service's main library, while other channels like the Retro Channel contain games suited to this theme.
Of course, this kind of gaming directly from your browser is not unique to Luna. But how else have we seen playing games in this way grow into a hot trend over time?
Online casinos: A classic example of browser-based gaming
We have already mentioned how huge iGaming is and the rise of online casinos is impressive, to say the least. While there are many reasons for this, including the awesome no deposit casino bonuses some sites offer, the ability to play these games directly from your web browser is crucial.
Without the ability to do this, it is likely that online casino play would not be as popular globally. Interestingly, many online casinos have now also extended this way of playing to their mobile games. While you had to download a separate app to play mobile casino games in the past, many iGaming platforms now enable you to play directly from your mobile device's browser.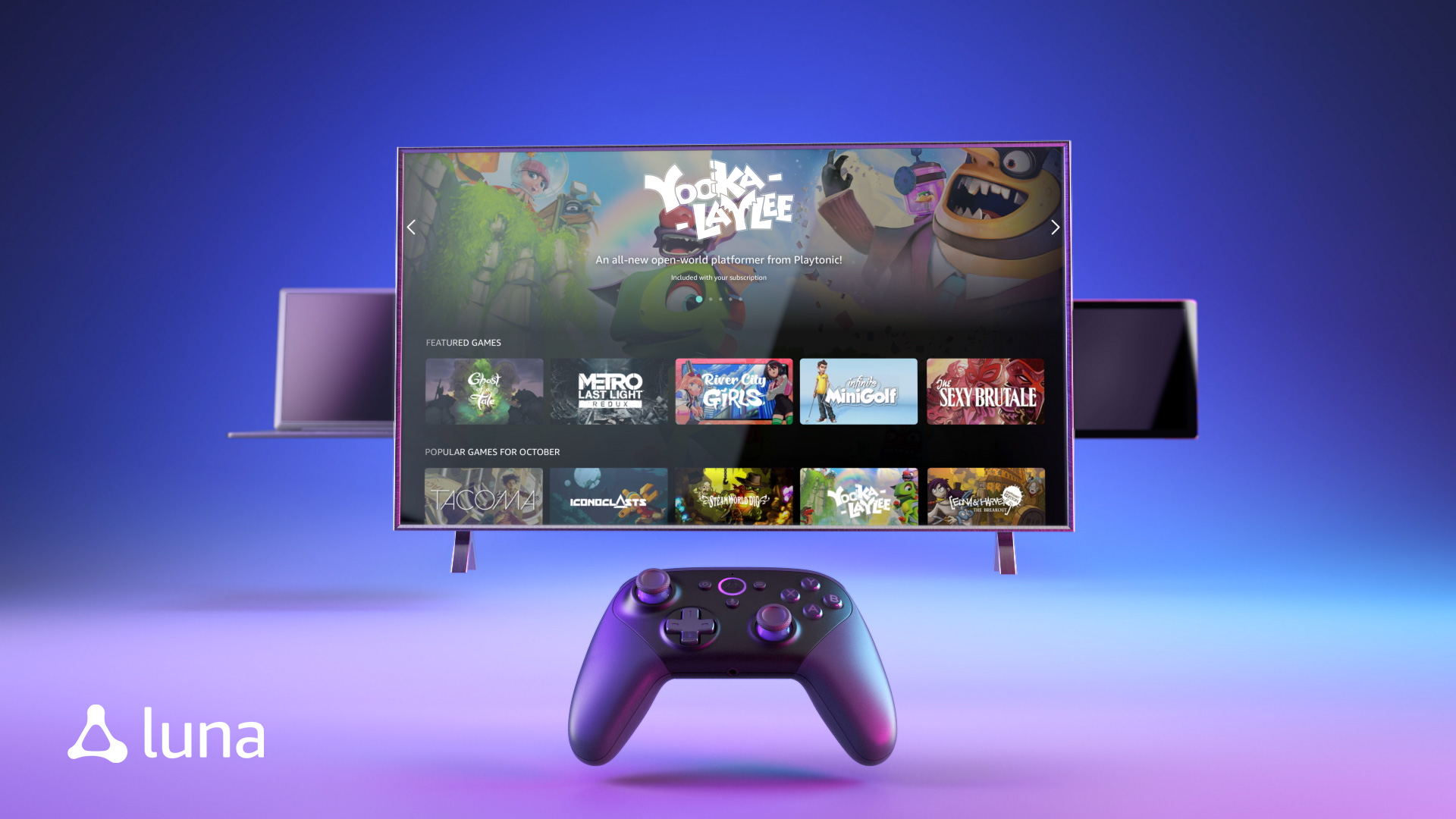 Free to play sites and Cloud-based video gaming
In the same way that tabletop games will always be with us, familiar ways of playing video games and other types of games will also always be around. This does not mean there isn't room for innovations like browser-based gaming though!
As well as online casinos being a great example of the way browser-based gaming has taken off recently, you can also find others to look at within video gaming. Any keen modern gamer will know the launch of Amazon Luna is not the first Cloud-based streaming service in town. Google Stadia offers the same chance to have fun without any downloads needed or a separate games console. In addition, there are also plenty of websites on the internet which allow you to play video games from your browser – very often for free!
Why do people like to use services like Amazon Luna?
Browser-based gaming has a few distinct advantages when compared to other ways of playing. Firstly, it is just a lot more convenient! With no downloading of games or software necessary, you can get straight to playing your game via the web. It is also kinder to the device you use, as no downloading of games means less memory is taken up.
Browser-based gaming is also less expensive in general because you do not have to buy a special machine to game on or individual copies of every game you fancy trying out. When you add in the fact that browser-based games are easy to find online on secure platforms and are perfect for mobile play, the buzz around them is easy to fathom.
Playing games in your browser is fun!
While there is nothing wrong with enjoying hard copy or downloaded games on your console or PC, browser-based gaming does have some unique benefits in its favour. As the above shows, it offers a different way of playing games and delivers many beneficial features which explain its current trending status. With platforms like Amazon Luna helping to push it forward, the future looks bright for this way of gaming.