Have you been wanting to play a tabletop RPG for the longest time but your friends keep ditching you for their girlfriends or boyfriends? I bring you an interesting solution for your aching mind and heart.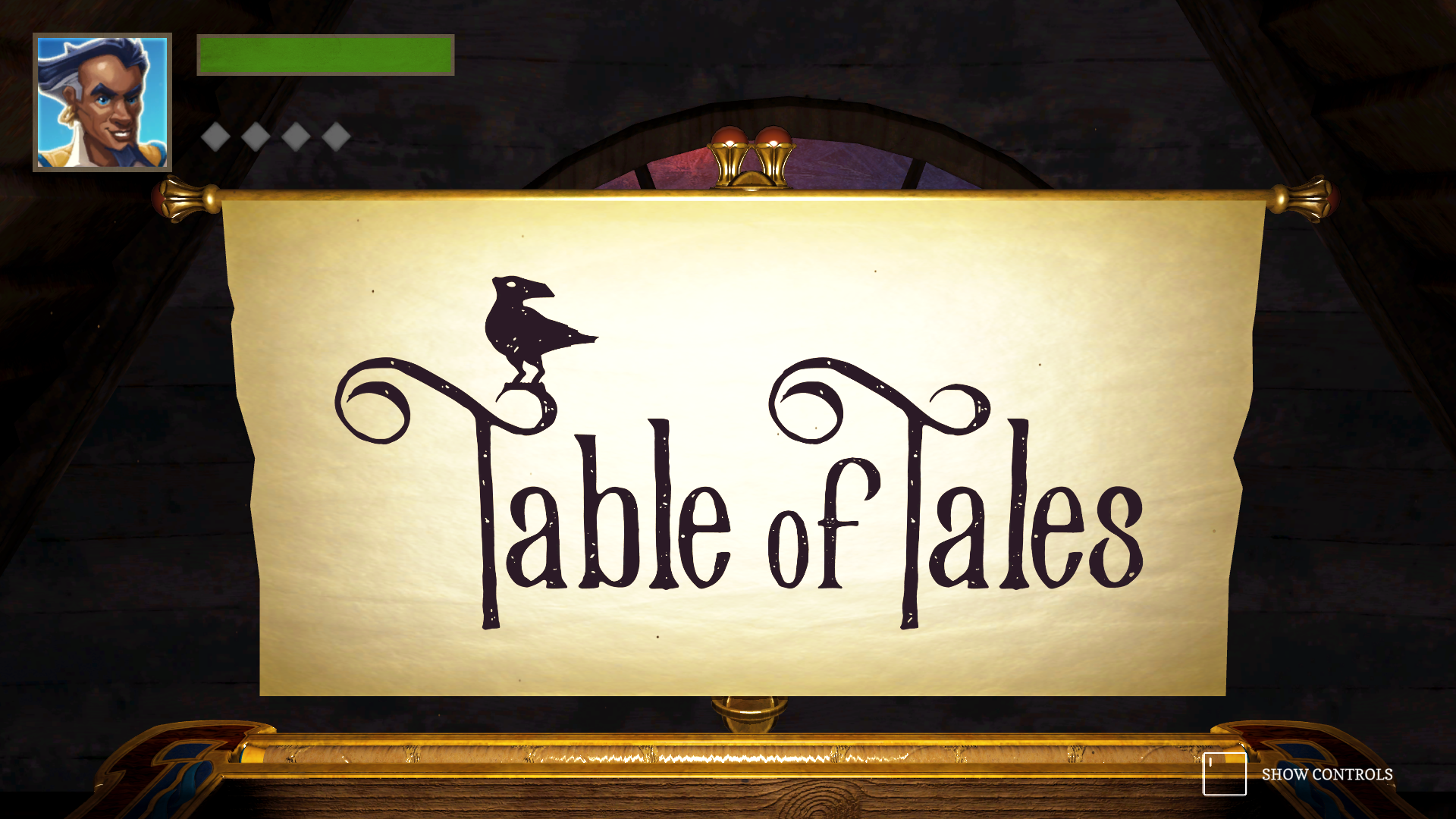 Story and Gameplay
Table of Tales: The Crooked Crown is a majestically designed game by Tin Man Games were you embark on a guided solo adventure across land and sea to clear your name and your honor. The game was designed originally for VR but fret not my friend, it is available to play without one as well. If you are into tabletop games like the famous Dungeon & Dragons or have always wanted to try them out, then keep reading because this one is for you.
Your story begins when you encounter a mysterious table that had been sitting abandoned in your aunt's attic. Upon opening it, you discover it's in fact a magical table that is accompanied by a colorful, mechanical, talking crow. Her name is Arbitrix and she's the Game Master in charge of taking you through plenty of narrative driven campaigns. Soon after, you meet your team of scoundrels and prepare for your first encounter in high seas. Will you get out alive? Surrender or fight, the choice is always yours.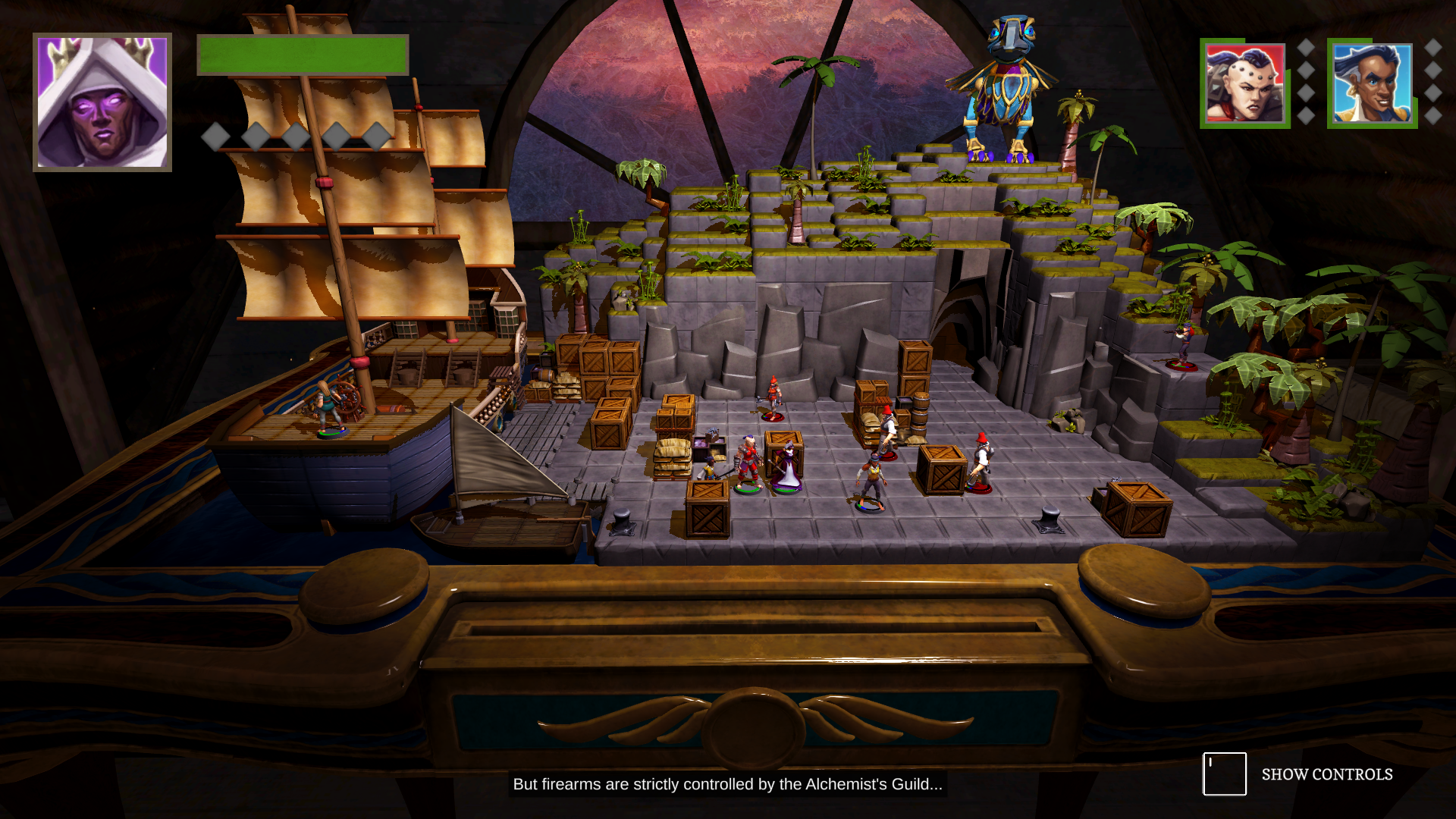 As with Dungeon & Dragons, Table of Tales offers a turn based environment that takes into consideration character traits, skills, capabilities and even the occasional roll of the dice. Each character has it's unique personality and attributes so often times, choosing well which character to use for a particular assignment based on their personalities and skills will turn out to be most beneficial. Movement and any action you choose your scoundrel to take is based on action points (AP). You are giving a set of moving steps you can take without affecting your AP though. The combat cards are simple to use and understand, as long as you have the needed AP amount, and are in the correct grid to perform such action, it's just really choosing the card or cards you want to play during that round.
While there are no wrong choices, every choice you make matters and affects how your story is played. There's combat involved but with some help from your scoundrels, and the dice, you can get away without having to fight at every opportunity. Of course, this is also a very personal preference... even when Arbitrix instructed me not to engage in a fight at some point, I did as I saw no better way (at that moment) of getting to the objective and out alive. So, what happens if all your characters die? Simple enough, you try that part of the campaign again with a clearer approach.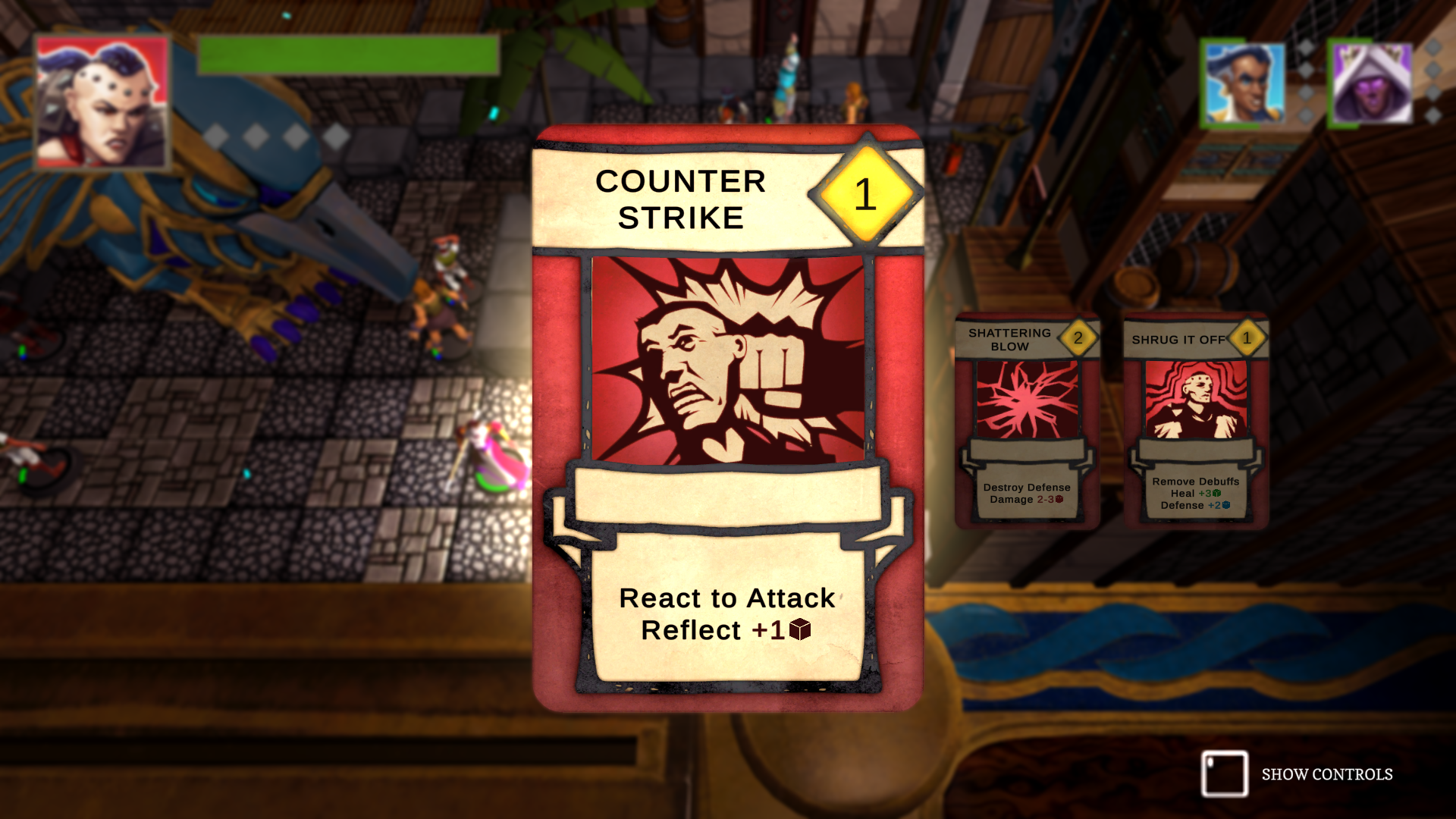 Pros & Cons
Pros
Decision making. As most tabletop games, this game is based on decisions and while there are only a certain amount of things you can do in game, the paths and your story vary greatly. Will you stand by the actions you previously committed or will you change your decisions completely?
Hints. While the game lets you explore and choose how you're going to progress, there are certain moments when Arbitrix will provide important hints as to what should be done.
Interesting story. From the start, the story is captivating. You are able to see just how quickly things change and you go from being a hero, to being a denounced criminal.
Replayability. Because there are so many venues you can take, the game has an incredible replayable factor. What if instead of fighting, you talked things out? What if you chose to leave a criminal to their own demise instead of arresting them? What if you betray those who accused you?
Cons
No difficulty settings. The game plays smoothly but I felt that sometimes it was a tad too easy. I would have wanted to either be able to see an increase in difficulty as you progressed or be able to up the level if you felt like you were flying through the game.
Camera adjustment problems. This is a known issue that's already addressed in the game page but if you're able to play VR vs pc or console, you'll see that in non-VR devices the camera adjustment sometimes isn't as good and you get stuck on things around the map. In my case, during one particular fight, one of my scoundrels was behind a pole and it was very difficult to adjust the camera accordingly to that specific place.
Multiplayer? According to the official webpage, the game offers a chance to be played with others but I can admit I didn't even find the option in my game menu. So for now, it's basically a one player game, especially if you're playing on Switch and PC.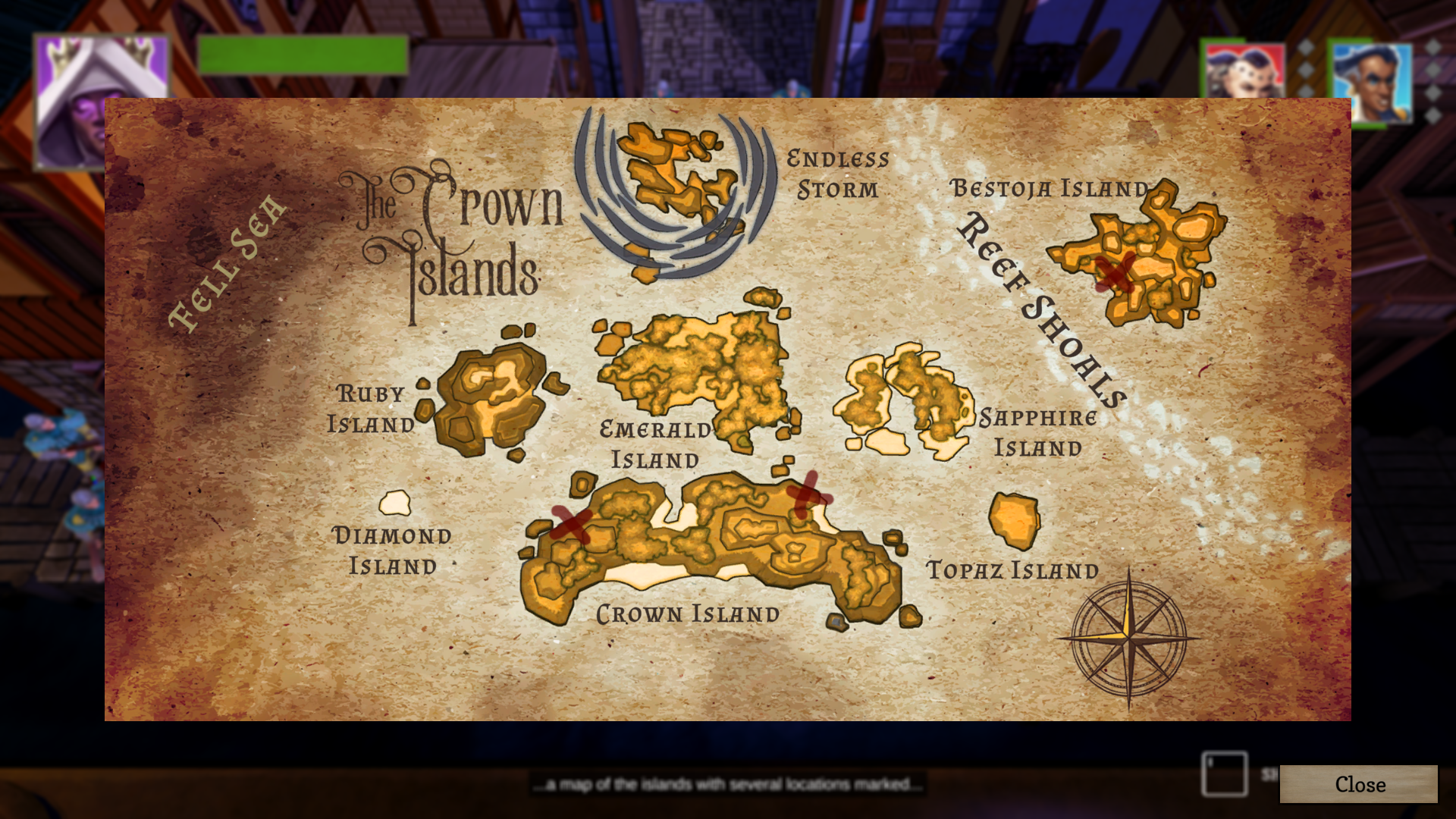 Rating:
(On a scale of 1-5, being 5 the absolute best)
Table of Tales felt a unique experience for me. Being able to switch between VR and pc was also amazing. The sounds are graphics, at least in the pc/VR versions are marvelous, enchanting and simply call out to you. The narration is top notch and I just simply loved Arbitrix as the Game Master, couldn't really have asked for a better or different character to play this role. The game is enjoyable and family friendly. I can honestly see kids who like D&D being interested and fascinated with this little gem. Overall, the game takes around 6 hours to complete but depending on your actions, each campaign can take anywhere from 30 minutes to 1 hour. Also, if you're interested in D&D but have no group to play with or feel held back because it's your first time playing, this game serves as a great example of what can go down in a real life campaign. What else can I say? Just give it a try and see what endings and achievements you're able to get.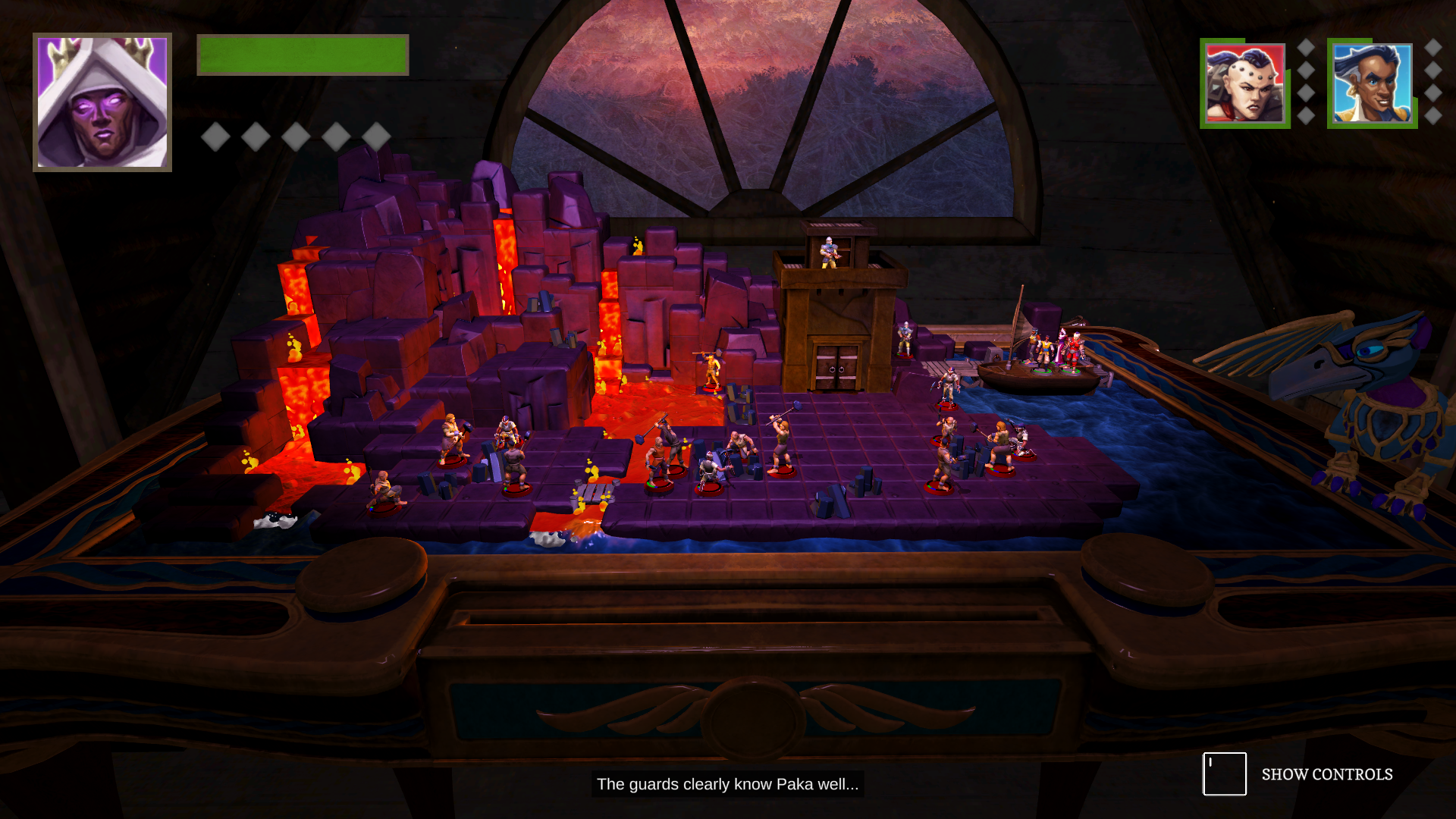 Available on: