Prepare for high-speed action as you rev up your engines! Car games have been a popular part of the gaming world for many years because they provide an exhilarating experience that allows players to race through virtual landscapes, execute death-defying stunts, and outmanoeuvre their rivals.
If you're on the lookout for free car games available, GameTop is the place to be! With a list of free car games you can download, GameTop has everything you need to satisfy your craving for speed and driving. Whether you enjoy classic arcade-style racing games or more realistic simulations, there's a free game for everyone on GameTop. So fasten your seatbelts and get ready to hit the road with some of the best car games around!
City Racing
As a car enthusiast, I'm always on the hunt for the next thrilling racing game, and City Racing does not disappoint. With its vast open-world city, you have the freedom to race through the streets and perform daring stunts that will leave you on the edge of your seat.
But what sets City Racing apart from other racing games is the extensive range of vehicles available. From sleek sports cars to classic muscle cars and even trucks, the possibilities are endless. And the best part? You can customize your ride with various paint colors and decals to make it your own unique masterpiece.
The real magic of City Racing lies in its dynamic physics and stunningly realistic graphics, creating an immersive driving experience that will leave you breathless. The feeling of speed and power as you race through the city is unparalleled.
In my opinion, City Racing is the ultimate racing game for any thrill-seeker. So don't hesitate, put the pedal to the metal, and download City Racing for free on GameTop. You won't regret it!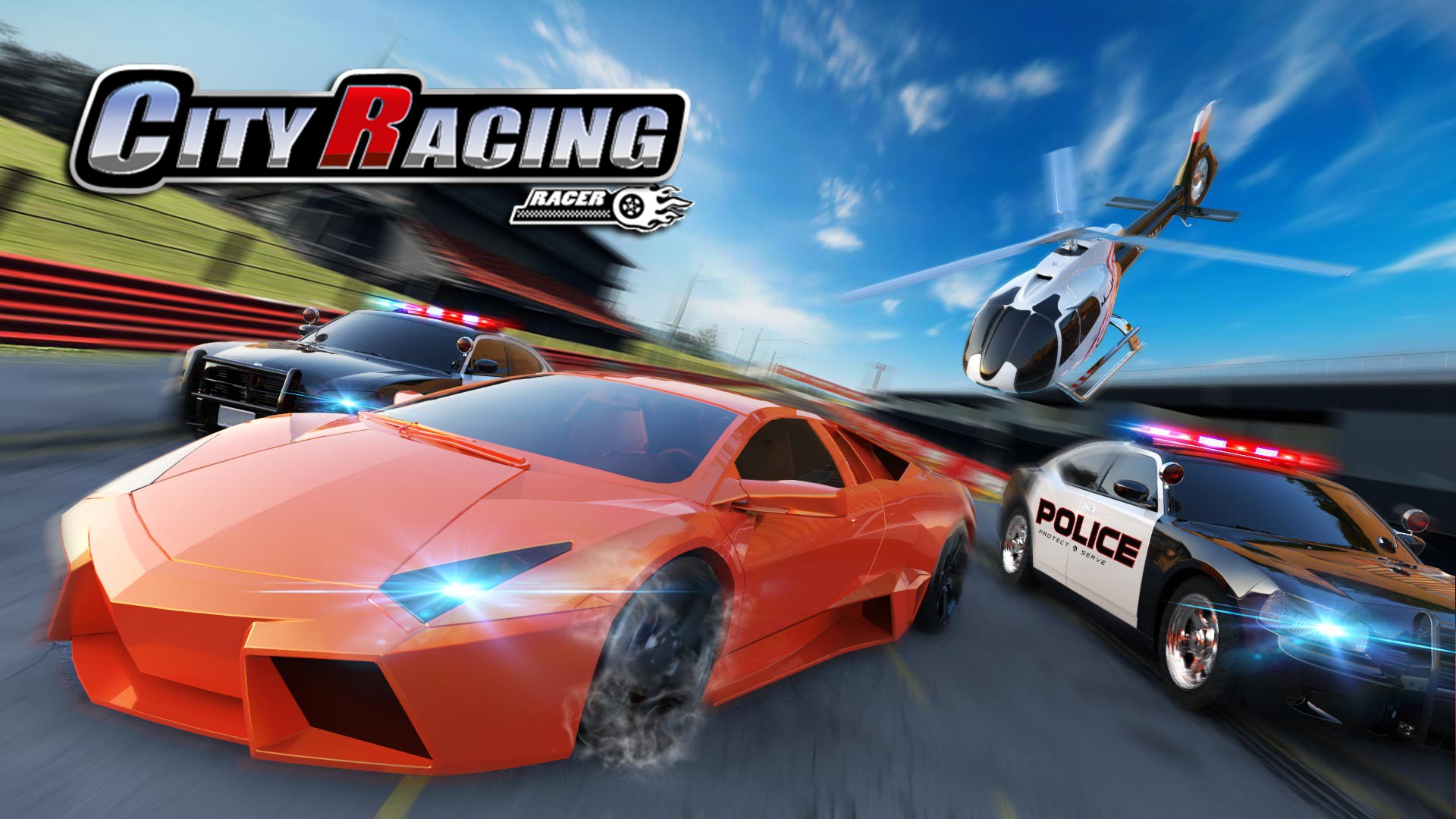 Fire and Forget
Step into the future and join the fight against chaos in Fire and Forget - the ultimate hovercraft combat game. As a sci-fi junkie, I couldn't resist the allure of a game that puts me in control of a high-tech hovercraft. And let me tell you, Fire and Forget does not disappoint.
From the moment I took off, I was in for an adrenaline-fueled ride. The battles against enemy car-ships were intense and required all my skills to come out on top. Dodging obstacles and avoiding surprise attacks kept me on my toes, and I loved every second of it.
But what sets Fire and Forget apart is the feeling of power and control as you soar through the sky. With every blast of your weaponry, you feel like a true hero saving the day. And with the fate of the world resting in your hands, the pressure is on to be at your best.
In my opinion, Fire and Forget is the ultimate sci-fi combat game for any thrill-seeker. So buckle up, prepare for battle, and get ready to fly into the future. The fate of the world is counting on you!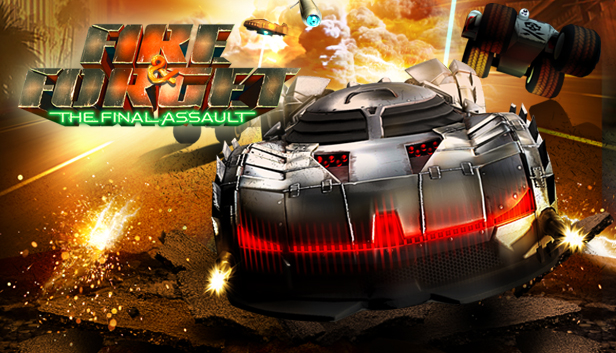 Russian Car Driver
Get ready to put your driving skills to the ultimate test with Russian Car Driver - the game that's equal parts challenging and exhilarating. As someone who's always up for a driving challenge, I was eager to give this game a spin.
Right from the start, I knew I was in for a wild ride. Manoeuvring through narrow streets and dodging sudden obstacles had me sweating, but it was also a thrill. And as I progressed through the levels, I found myself faced with even more difficult challenges, like parking trailers and navigating off-road terrain. But with practice and determination, I was able to overcome them all.
But what really sets Russian Car Driver apart is the immersive experience it offers. The stunning graphics and realistic physics make you feel like you're really behind the wheel of a powerful truck, and it's easy to get lost in the game for hours on end. If you're a thrill-seeker or a seasoned pro driver, Russian Car Driver is the ultimate driving game for you.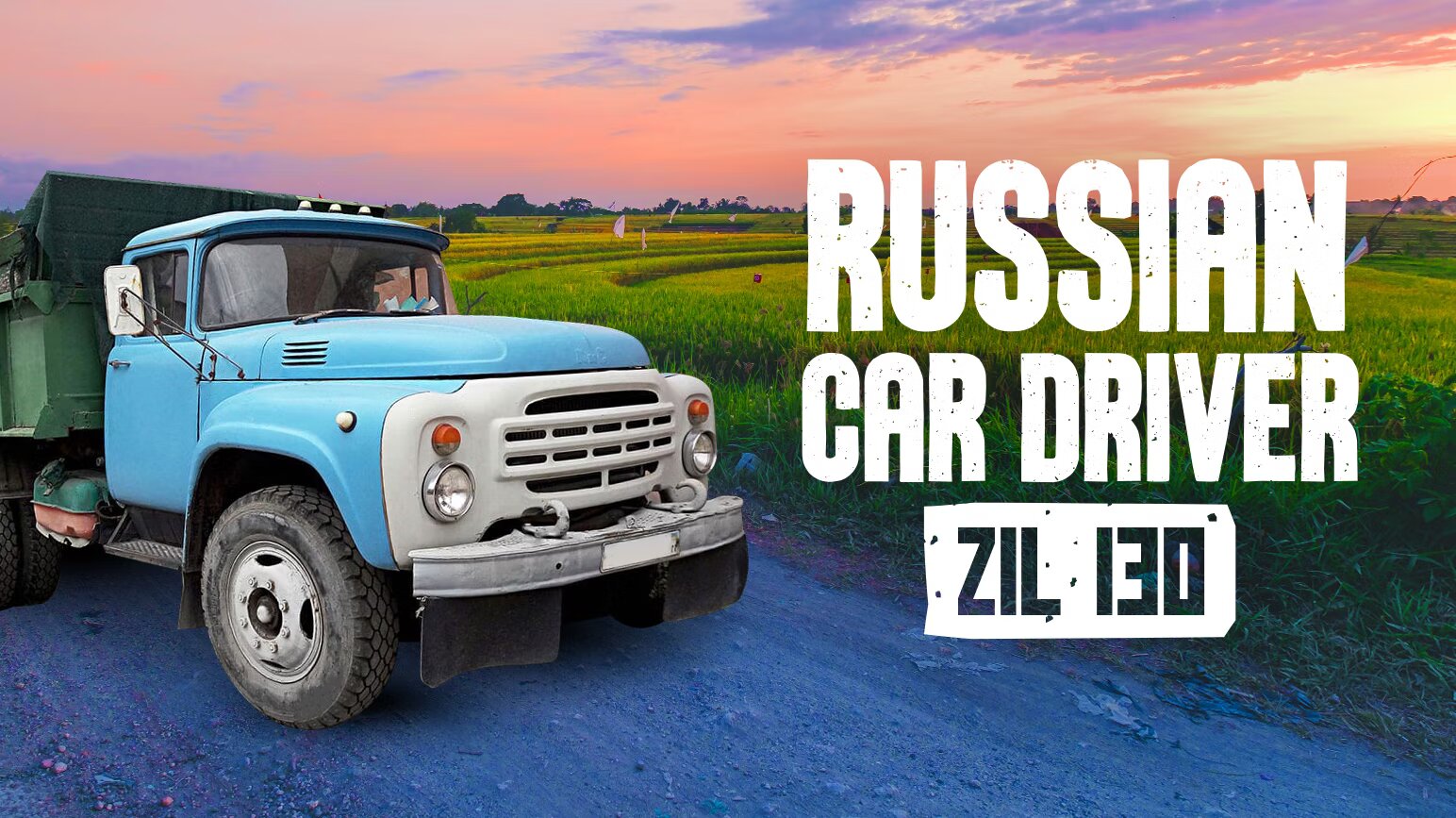 Dirt Rally Driver HD
If you're a fan of high-speed thrills and heart-pumping races, you won't want to miss Dirt Rally Driver HD. With over 100 races to choose from, each with its own unique challenges and weather conditions, this game offers endless hours of racing fun.
But Dirt Rally Driver HD isn't your typical driving game - it takes things to the next level with realistic car effects and stunning graphics that will leave you feeling like you're really behind the wheel of a powerful racing machine. And if you want to dominate the competition, you'll need to master the art of using nitro to give yourself an extra boost of speed.
With 19 racing cars to choose from, each with its own unique characteristics and capabilities, you'll have the freedom to choose the vehicle that suits your driving style and helps you achieve victory. And as you progress through the game, you'll have the opportunity to unlock even more racing cars and earn rewards by completing challenges and competing in races.
As someone who's always up for a racing challenge, I was hooked on Dirt Rally Driver HD from the start. The rush of adrenaline that comes from zooming through the tracks and outmanoeuvring opponents is unbeatable. So what are you waiting for? Get ready to rev your engines, unleash your nitro, and take on the challenge of Dirt Rally Driver HD - the ultimate racing game for adrenaline junkies and speed demons alike!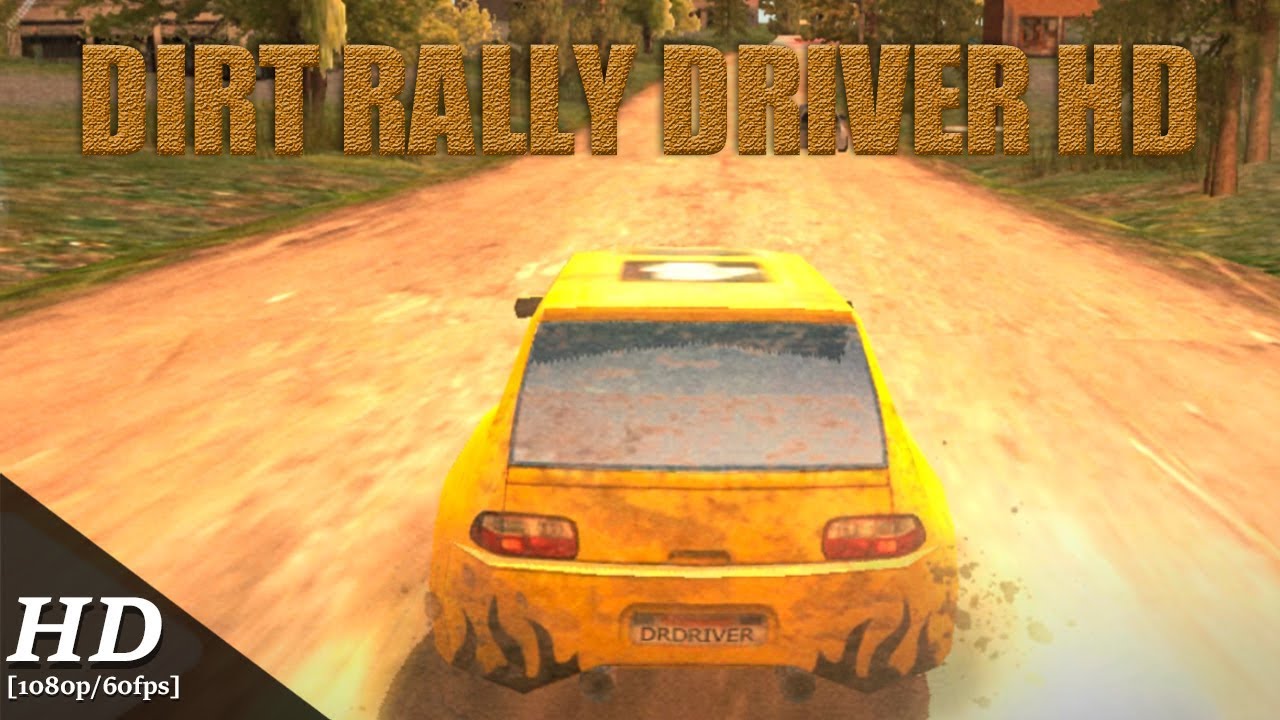 Sky Track
Get ready to buckle up and take your racing skills to the sky with Sky Track! As someone who's played their fair share of racing games, I can confidently say that this game is one of the most thrilling and heart-pumping experiences out there. With each level presenting a new challenge, you'll need to use all of your focus and quick reflexes to stay ahead of the competition and avoid any obstacles that come your way.
But the real draw of Sky Track is the chance to unlock new cars with unique abilities, allowing you to customize your racing experience and try out different strategies to see what works best for you. And with the game's random track breaks and high-speed action, you'll feel like you're in a Hollywood blockbuster - except this time, you're the star!
So if you're looking for a game that will push you to your limits and leave you breathless, Sky Track is a perfect choice. With its stunning graphics, heart-pumping soundtrack, and addictive gameplay, you'll be hooked from the first race to the last. So what are you waiting for? Let's hit the skies and show off our racing skills!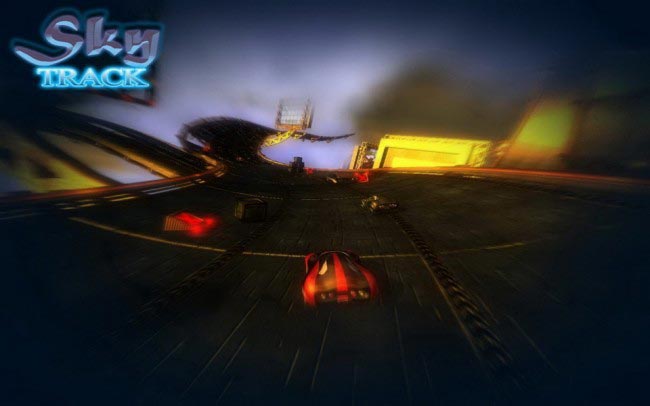 Zombie Derby 2
As an adrenaline junkie who loves all things post-apocalyptic, I can't wait to jump behind the wheel and take on hordes of flesh-hungry zombies in Zombie Derby 2. But let's face it - this isn't your grandma's Sunday drive. We're talking about a high-stakes, white-knuckle race for survival here.
With the undead closing in from every angle, we'll need to be quick on the draw and even quicker on the gas pedal if we want to make it out alive. Fortunately, with a whopping 9 cars to choose from - each one fully upgradeable with an array of deadly weapons - we'll have all the tools we need to mow down the zombie horde and emerge victorious.
If you're looking for a game that will get your heart racing and your blood pumping, look no further than Zombie Derby 2. But beware - this is not a game for the faint of heart. So grab your shotgun, strap on your seatbelt, and get ready to unleash some serious post-apocalyptic mayhem!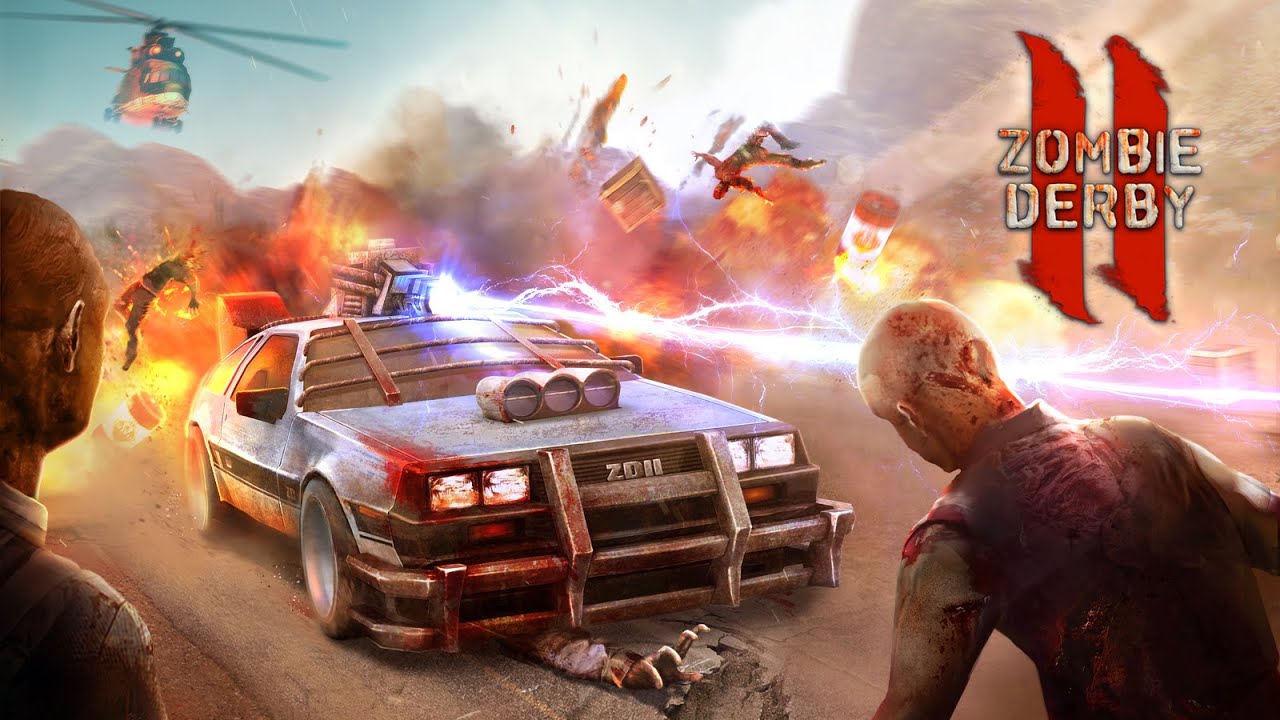 Crazy Cars
If you're a fan of classic arcade-style racing games like me, then Crazy Cars is a trip down memory lane that you don't want to miss. Created by Palace Software in 1988, this cult series is a true gem that has stood the test of time.
With its retro graphics and fast-paced gameplay, Crazy Cars brings back the thrill of arcade-style racing that we all know and love. Taking the pole position in my project car and leaving my opponents in the dust is a feeling like no other, and with a variety of cars to choose from, there's always a new challenge waiting.
But don't let the old-school graphics fool you - Crazy Cars is a true test of your skills, with challenging tracks and precise handling that will keep you on your toes. And with its addictive gameplay and classic feel, it's a game that you'll keep coming back to time and time again. So if you're ready to experience the excitement of classic arcade-style racing, join me on the track with Crazy Cars!
Whatever style of racing or driving games you enjoy, there's almost certainly a game out there perfectly suited to your tastes, that doesn't cost a penny to play. We hope the above breakdown gives you somewhere to start in your search for the perfect racing game to cure your rubber-burning itch!