Platform: PC, Steam
Developer: Two Horizons
Have you ever dreamt of renovating and running your very own hotel business? Well, have I got a game for you!
What does Hotel Renovator entail?
Immerse yourself in designing and renovating the hotel of your dreams. Turn this run-down hotel into a successful business. With thousands of furniture items, walls, floors and accessories, you are working to reach your hotel to 5-star reviews. With no restrictions when decorating your rooms, you can have it as hideous or beautiful as you like!
Be prepared to get your hands dirty with a variety of tools at your dispense, tear down old wallpapers and rip up the flooring. The higher your hotel reviews, the more money you earn, with ways to attract more guests!
But along with giving your hotel a glorious makeover, you need to keep your guests happy by meeting guests' needs, whether maintaining the rooms tidy or repairing issues quickly. Keeping guests happy means more money to spend on making it even better.
Lastly, discover the secret history behind your hotel as you meet different VIPs as you progress in the story mode.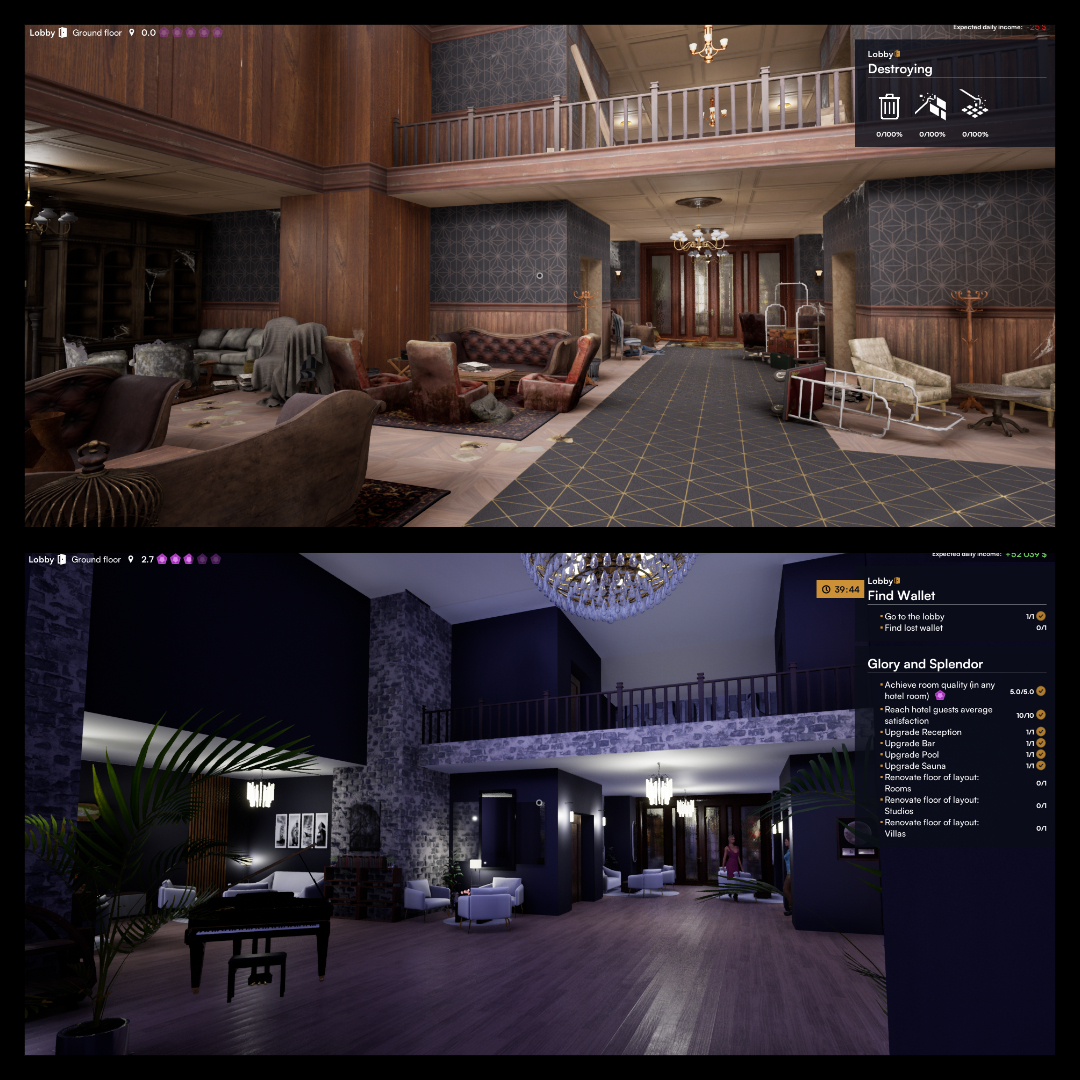 What is the gameplay like?
Starting the game, you choose one receptionist out of five characters. Personally, Yumiko was my favourite only because she had purple and brown hair, just like myself!
Once you have chosen, you are placed on the 1st floor, where you must chase a chicken and chuck it out one of the hallway windows (that is, if you have chosen story mode.) You might think it is odd to have to chase said chicken in a hotel that is in the city, and you would be right. However, the chicken will be a recurring theme within the story mode. Throughout the hotel, you will come across golden eggs. These will give you extra money; the more you find, the more you will receive. Which, at times, saved my broke butt.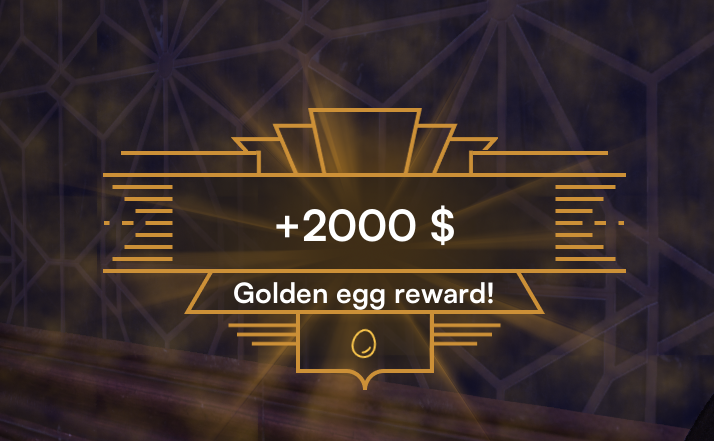 Once you catch the chicken, you are navigated towards the first guest bedroom. You will be given a tutorial on providing the hotel with a makeover. At first, removing all furniture, wallpaper, and flooring is painfully slow, but don't fret as you progress through the game; you will unlock better tools to renovate with.
You are then tasked with improving your hotel and completing tasks, such as finding a lost wallet, removing a ghost (yes, you read that right), fixing pipes and more.
The higher your hotel's rating, the more furniture and accessories you will unlock and floors. After completing the story mode, you can buy more floors to decorate your heart's content!
Though as UI goes, It was tidy and easy enough to navigate, I wasn't a fan of how furniture and accessories were laid out. It was an odd setup where you scrolled either left or right and then pressed the tab to look at all the colour options. It would have been better if they had set up a "website" where you ordered your desired items. That way, you could have a good look at each item and, in my opinion, it be easier to navigate through the fast array of colour options.
Graphically speaking, I think the game was well done with a realistic approach. I especially liked the dust particles in the air when entering a pre-decorated room, and once you had removed all the rubbish and grimy walls and floor, the particles would disappear. However, they weren't so creative regarding the design of the guests. It would have been nice to see a variety of different-looking people. So you will see multiple of the same. Which kind of takes away from the realistic feel slightly.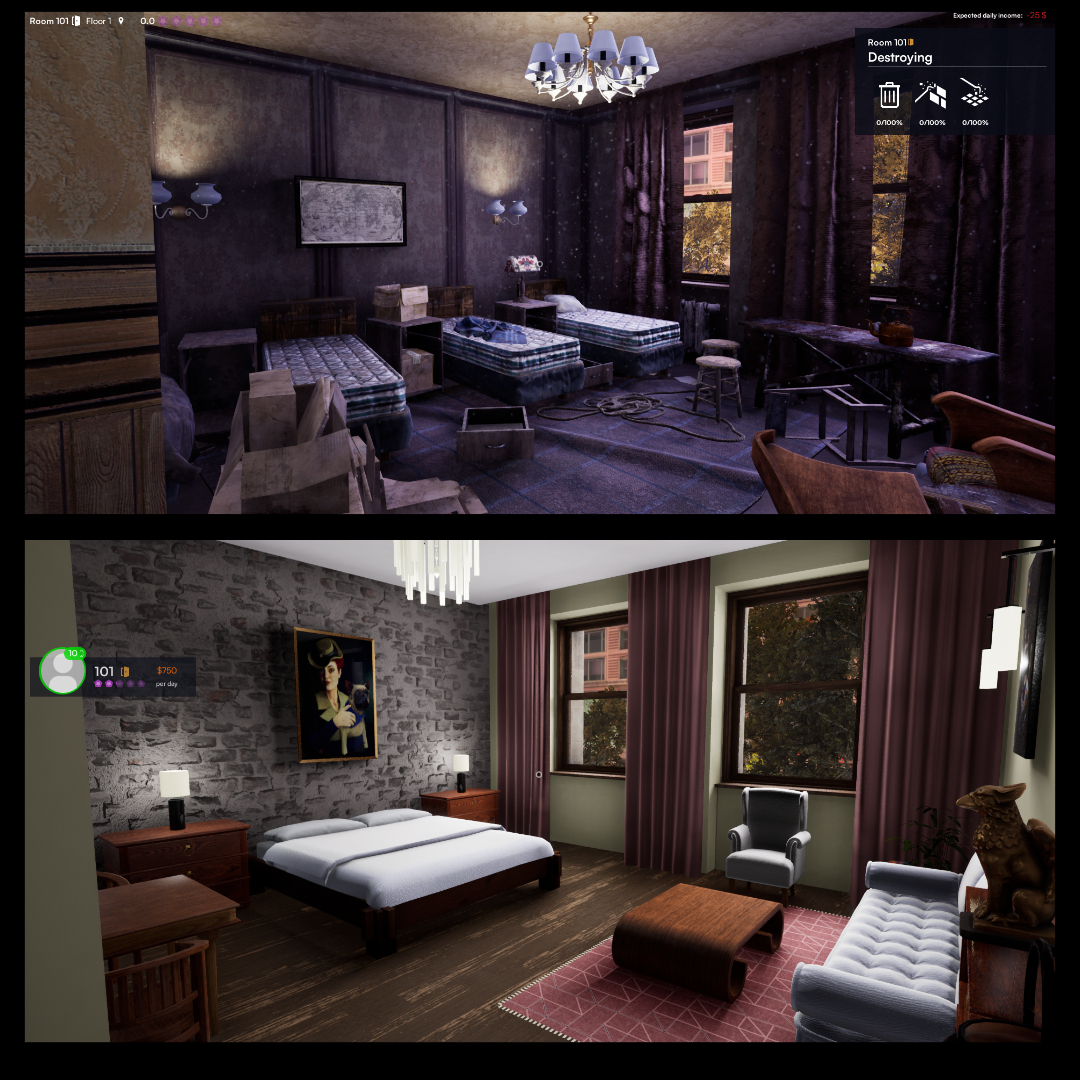 Pros and Cons
Starting with Pros:
Many colour variety options, as well as textures for furniture.

Hours worth of gameplay.

A Touching story mode.

There is a creative mode too!

The game does receive regular patch updates.

You can paint over bricks to have a textured coloured wall.

After completing story mode, you can add additional floors with different layouts.

It's a fun, chilled game.

Placing wood flooring has a very satisfying sound.

After completing all floors and rooms, you will feel satisfied with your work.

The elevator is your loading screen, which I thought was cool and unique.

You have creative freedom.

Mods will be implemented.
Now for the Cons:
It is currently buggy. It isn't in the "final" state like the devs make it out to be.

Texture/colour and furniture selection are not very intuitive. Scrolling can become frustrating rather quickly.

Not enough wall art.

Tasks/Events can become repetitive.

The business management aspect is next to non-existent. It would be great if we could hire cleaners and bartenders to add to the realism.

You can not change doors or windows.

Guests don't use the surrounding amenities like the swimming pool or sauna.

Could do with more selection of furniture.

It has the same old dreary background story: "Your grandpa left you this house, blah blah blah."
My overall opinion
With over 31 hours of playtime and 25/27 achievements unlocked (*cough* Flexing), I can safely say I loved this game, and I still have so much more I want to do with my hotel! Sure, the game is rather buggy; at times, they could be infuriating, mainly when it undoes some of my work. But I adore the creativity within the game.
Though I will admit, I don't think it's worth its price tag of £20.99 on Steam in its current state. There is so much potential for hotel renovator, and I think the devs aren't using that potential. It most definitely does not feel like a finished game, and considering it's only been out a couple of months, they are already releasing DLCs for it when they should be focusing on the base game. If they mainly focused on sorting the UI for the furniture and the like, that would immediately improve playability.
Even though there were issues within the game, things need to be changed. I still had a great deal of fun, and it's a game I will continue to play. Hopefully, it will have more patch fixes and updates to improve the game quality.
Therefore I give it my stamp of...
Recommended