Just to be clear - I never played episode 1 and 2, but after playing this, I'm considering to get them and play the full trilogy. This is one of the best Point and Click adventures I have ever played.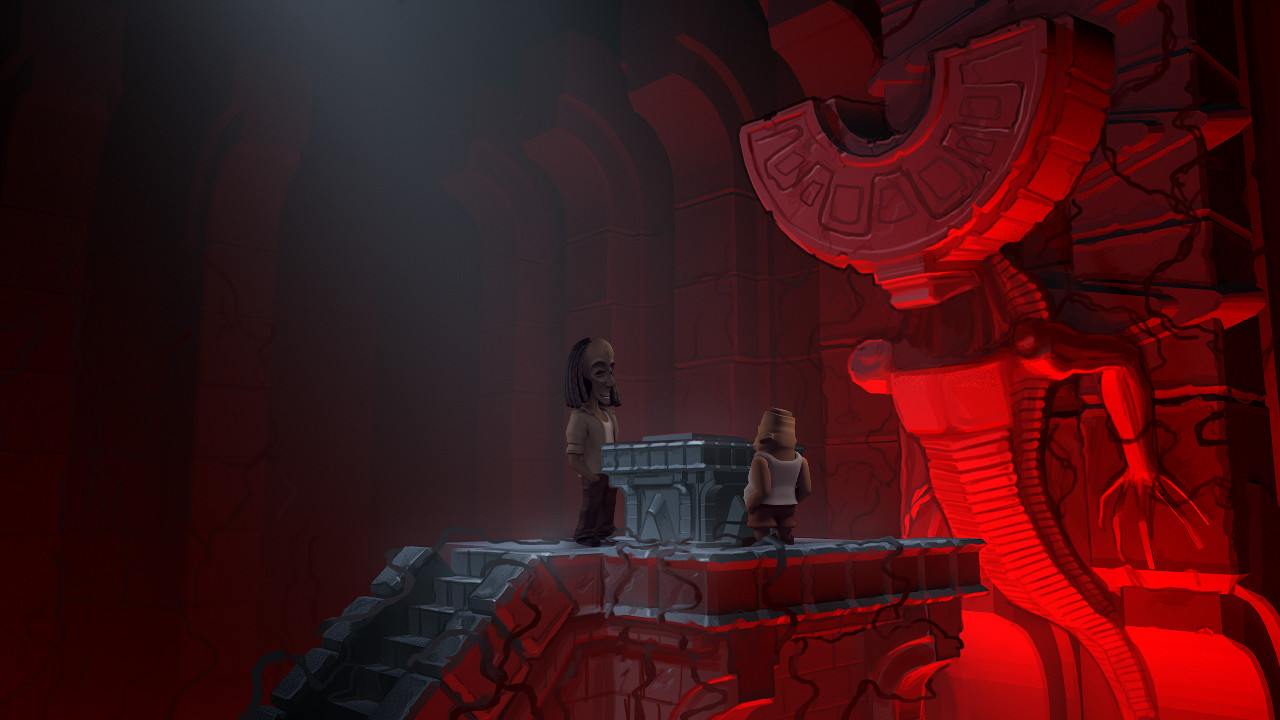 So yeah, this is one of those games that you don't expect to like, but fall in love when you start playing it. I wan never a fan of Point&Click, only game I loved from the genre was Grim Fandango, so it says alot when I say this game is amazing.
Voice Acting is superb and comedic, soundtrack is amazing and relaxing (except for the ending where the badass metal starts playing). The only problem I have with this game is that it's too easy and short. I mean I don't really mind having easy and logical puzzles, but since I completed the game in two and a half hours, I think they should have added atleast some challenge to make the gameplay stretch for a tiny bit.
In Journey Down you follow the story of Bwana, the rasta lookin', prank enthusiast who somehow does everything he is asked to weirdly and with ease. OK I think this is the easiest way of how I can describe him - he is a pilot who is afraid of heights. With help from his friends Kito, Lina, Gabi etc. he is set out to sabotage the huge drilling company that wants to kill the whole city. The developers lighten the mood whenever possible during the brothers' scenarios, taking advantage of Bwana's laid-back and jovial disposition toward everyone he meets. The few exchanges between he and Kito are always good for a laugh or two, as they seem to enjoy being clueless heroes, somehow managing to bumble through one sticky situation after another unscathed. As I said I didn't play the first 2 chapters, but I felt like I didn't need to, I picked up on the story really quick.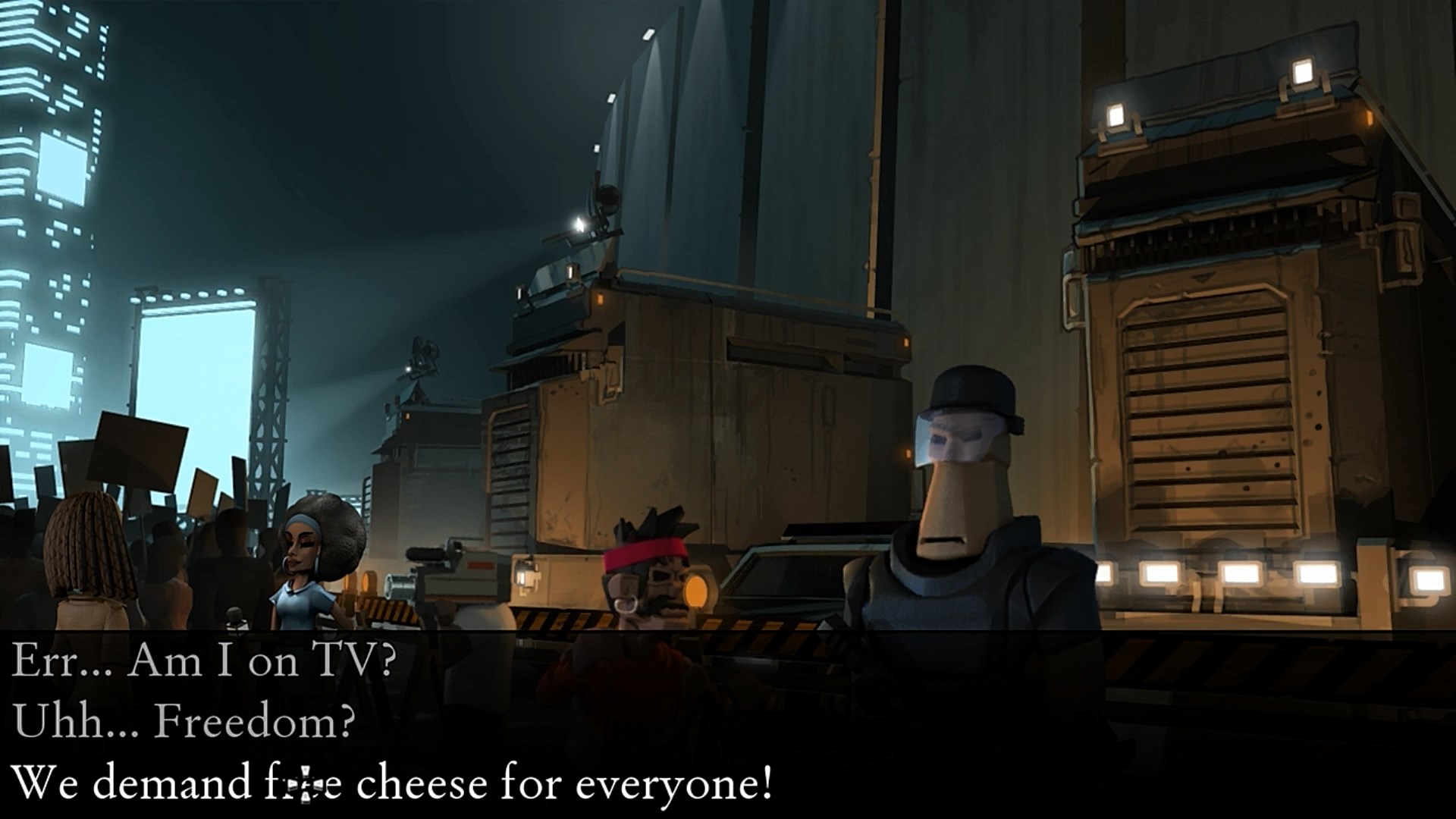 STORY
RATING: 9/10
This would have easily been a 10/10 but it's too short and (in the end) too cheesy for my taste.
VISUAL PRESENTATION

RATING: 8/10
Even though it doesn't look the best, the art fits the game perfectly, you can easily see what you can pick up, or interact to.
AUDIO PRESENTATION

RATING 10/10
Soundtrack is amazing, some jazzy reggae music is always nice to relax to, voice acting is top notch too.

FINAL SCORE: 9/10
One of the best P&C adventures I've ever played, would totally recommend to anyone who loves P&C games, or to whoever never tried one and really wants a fresh and innovative story.