Developer & Publisher: TAS Systems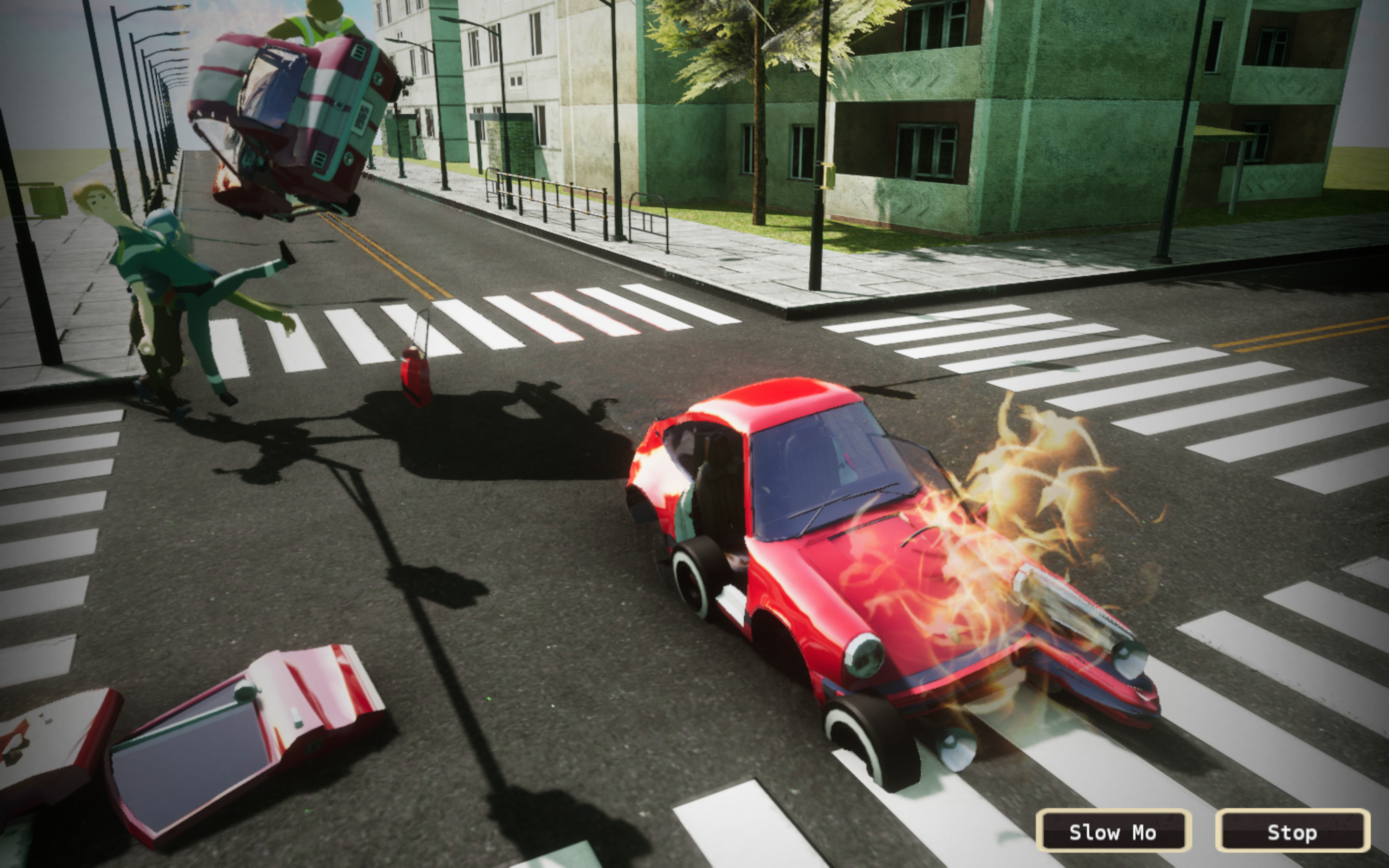 Destruction!
What is Wrecked Destruction Simulator? If you like causing crashes and planning them out then this is the game for you.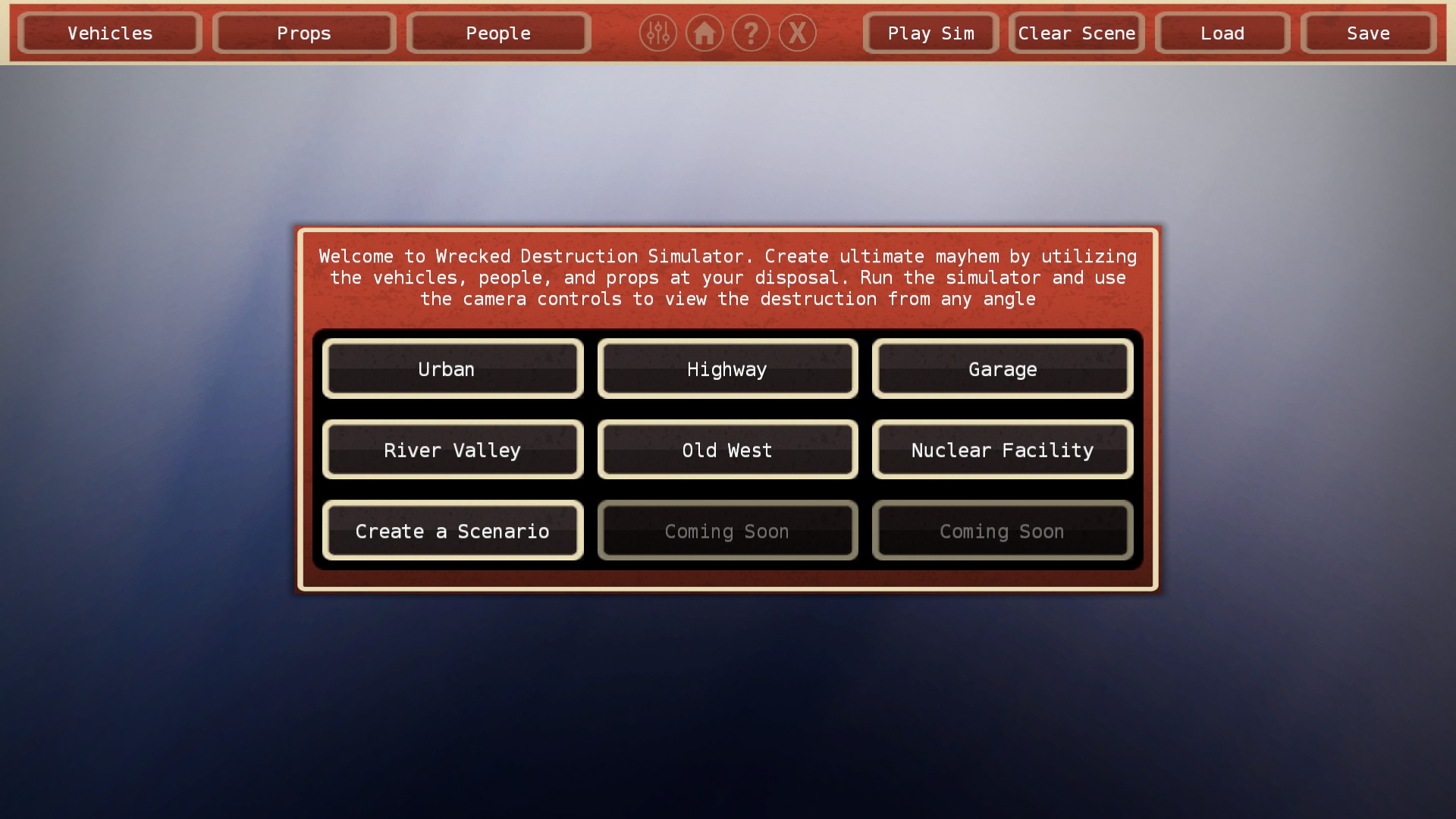 Scene selection!
The Story: There is not story for this game just make your own car crash simulation and watch the flames.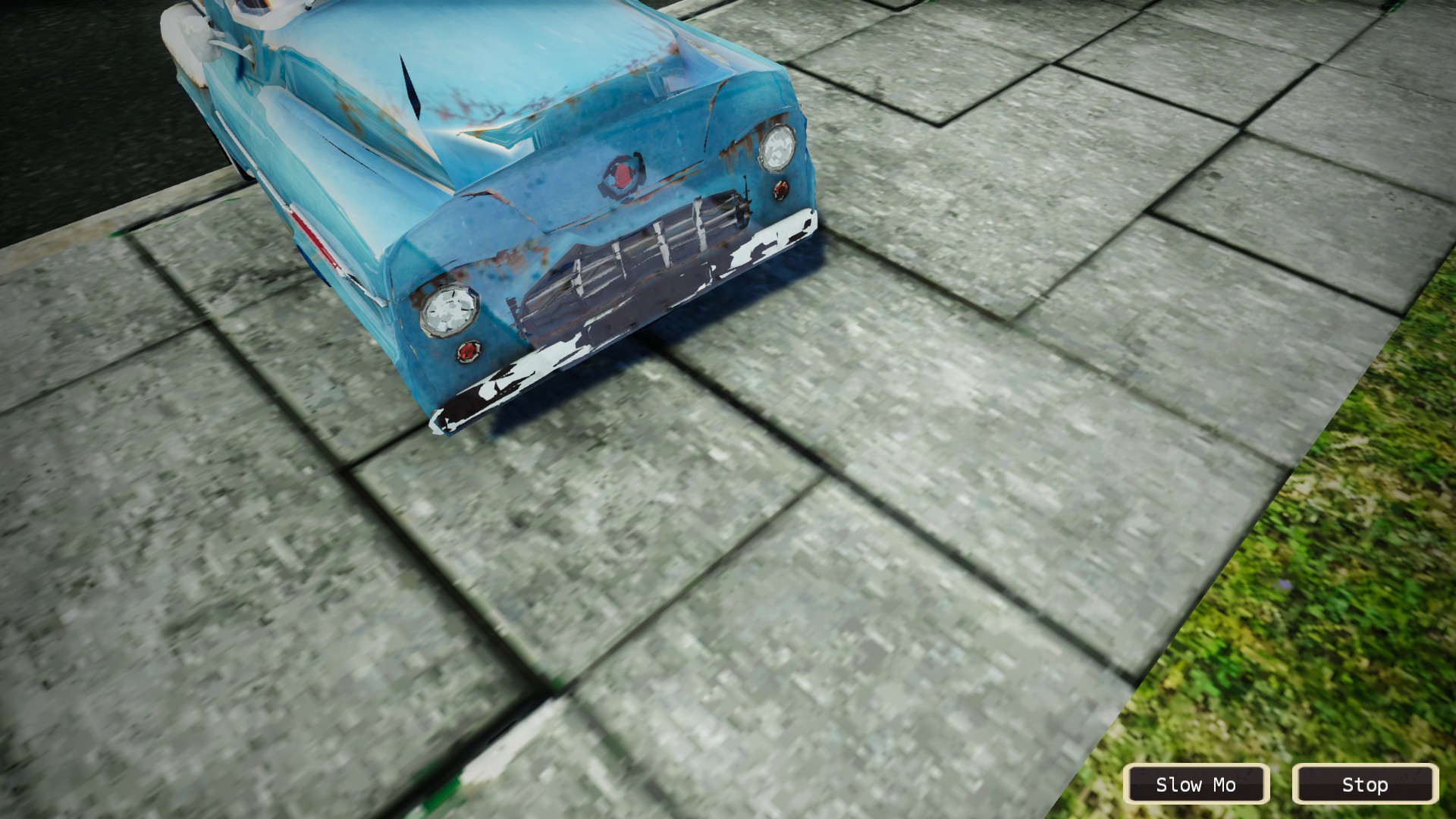 The Graphics on Ultra!
What is Wrecked Destruction Simulator but more in depth? Wrecked Destruction Simulator is a game that allows you to make the accidents how you want them to happen like on a motor way or on a casual road and gives you the tools to do that.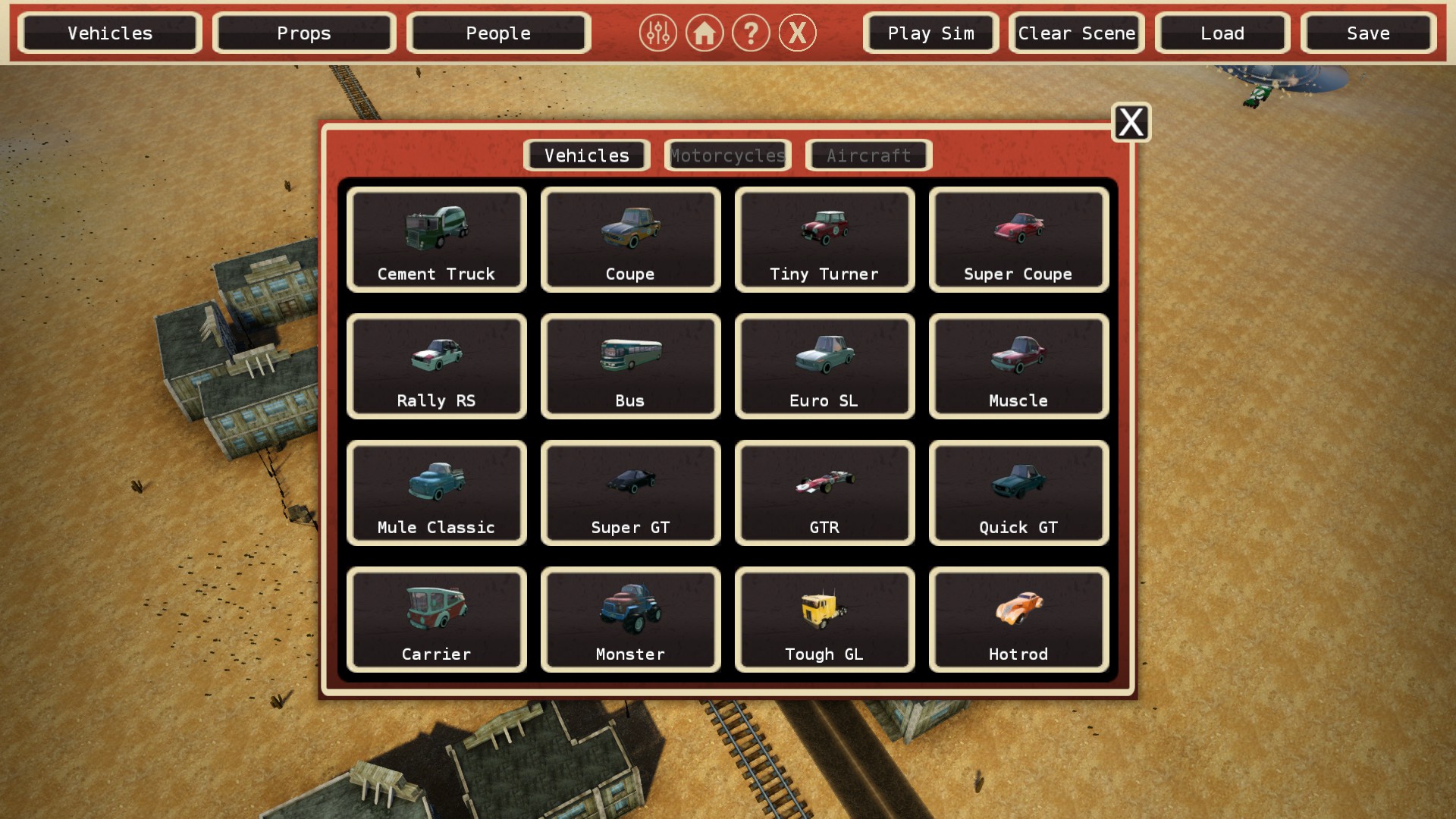 Vehicles selection!
The Mechanics: The mechanics of Wrecked Destruction Simulator is to place cars, vans and pedestrians and then make a crash with this you are given the control to do this the way you want, either by what speed the car is going to where its going you are given a wide choice of vehicles to cause the accident there are vehicles like dump trucks, cars and buses and lots more.
Just floating in the air as you do!
Pros:
Lots of choices to cause a crash from choosing the speed and timings.

Lots of options and choices to choose from vehicles and pedestrians.

Few maps to choose from.
Cons:
No workshop maps to play if you are not good at making one.

Bad camera angle.

Graphics are not really impressive or good.

Better sound effects.

The UI is kind of everywhere.

Its very boring after an hour.
Conclusion:
It's a OK crash simulator that's not the best and only good if you have the time and patience for it and a creative mind for destruction then you will somewhat enjoy this game but there is not really much to say about it as after 5 mins you pretty much played the whole game that it has to offer so if it does interest you check it out on -> Steam.