Genshin Impact gained a bit of traction since it's released, and the game made $50 million in the first week. Obviously, we are talking about a new open-world trending free-to-play game available for PC, PlayStation 4, and even for your phone or tablet.
People are saying that Genshin Impact is one of the most impressive free-to-play games ever experienced, so let's jump down into details to see what this game is about.
In most cases, when you see a free-to-play game, you are expecting either some sort of competitive multiplayer game or a low-quality game. However, Genshin's Impact is neither of these.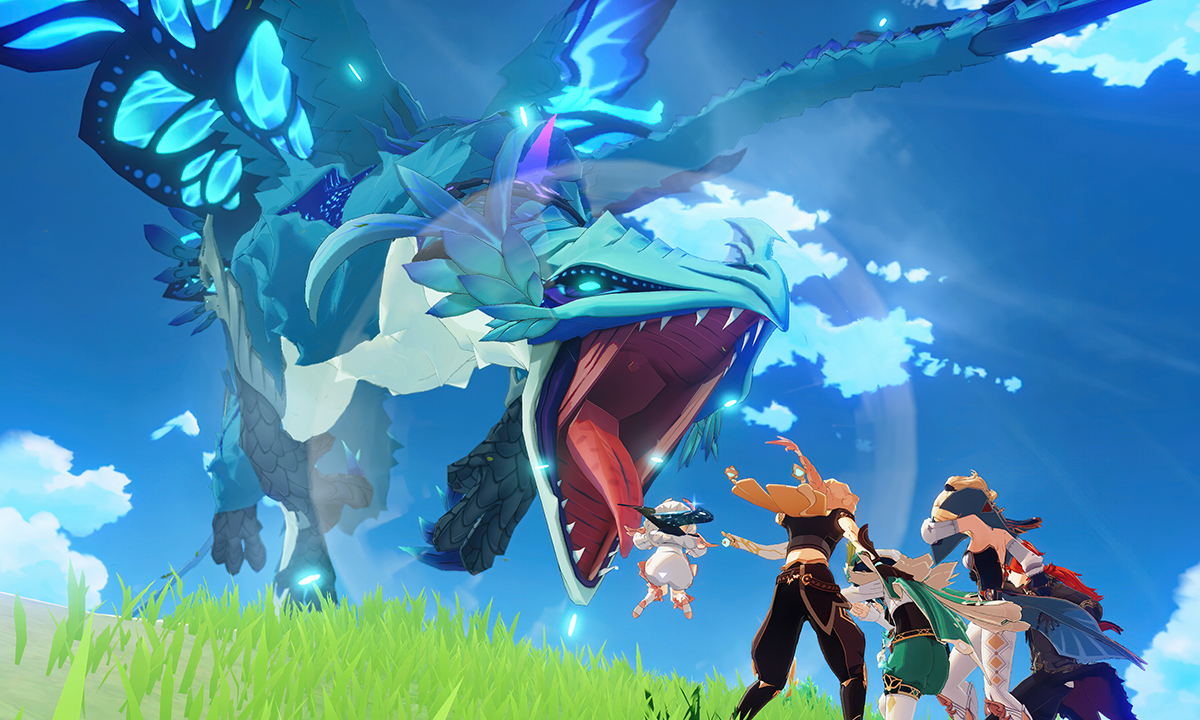 It is developed by Chinese developer miHoYo, and we are talking about a real-time action combat game with incredible graphics.
At first glance, Genshin Impact shares many similarities with The Legend of Zelda: Breath of the Wild, but that's fair since they drew plenty of inspiration from Nintendo Switch classics.
Genshin Impact is an anime-based game that really surprised a lot of people. First of all, the open world and characters in Genshin Impact look stunning no matter what device you are playing on.
Since Genshin Impact is a free-to-play game, you might think that the character system will start digging into your pockets. That's not the case. You can spend premium in-game currency for a random shot at new weapons or characters.
You will get new characters for free as you progress through the story.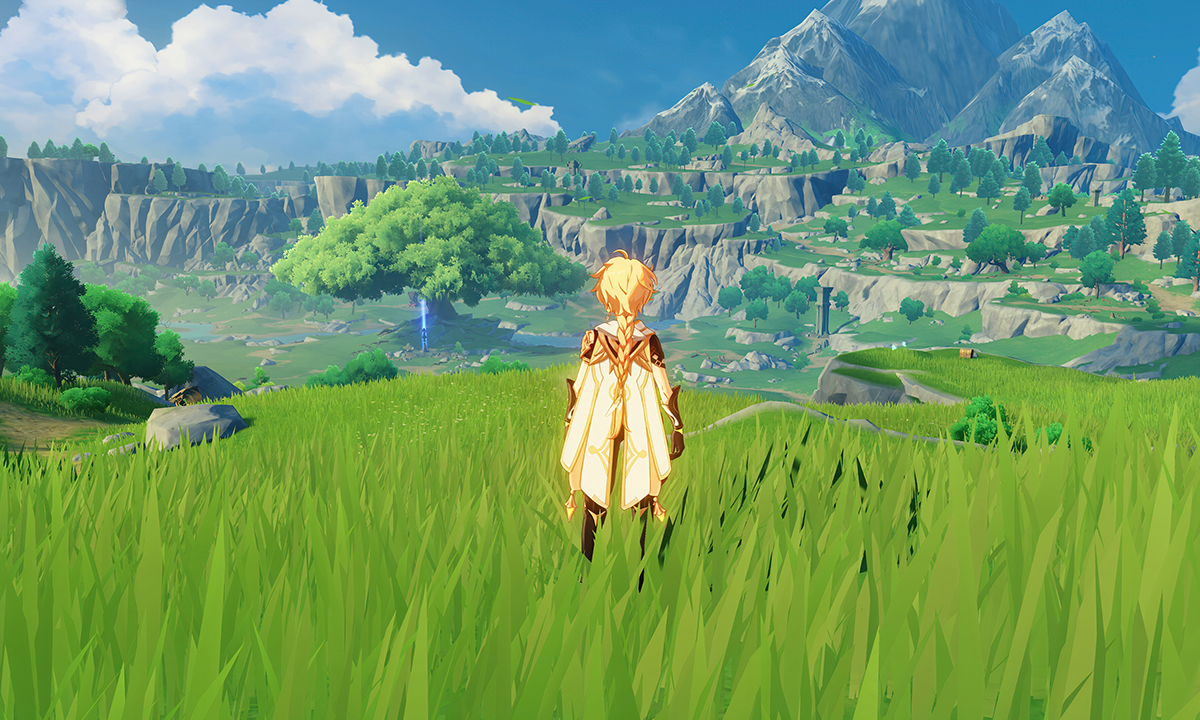 Aside from the weapon and character gacha, there are other elements in Genshin Impact that look and feel very familiar to fans of RPG games. You can level up characters and weapons using unique materials earned through combat.
You can also increase your overall Adventurer Rank by taking quests and activities in the open-world. There are many mini-boss quests that are very fun to play, and side missions where you can collect rare items and become more powerful.
When it comes to graphics, this game has to be played to be believed. It features truly amazing animation, with anime-like characters. The open world is pretty big, so there is a lot of exploring to be done.
There are various types of enemies that need to be approached differently in order to win.
The combat and overall mechanics of the game feel really good. There are many creative ways you can combine your skills to win fights. Every character has different skills, from water elements to air and lightning characters.
You can conduct massive bolts of damage on your enemies by striking them with lightning or shield yourself with wood.
The abilities of every character are limited to a single standard combo. You have your elemental skill and an ultimate ability. However, as you dig deeper into the combat system, you will reveal a lot of different ways of using your characters in tandem.
The only issue with Genshin Impact is the odd controls if you play on a controller. It takes a bit getting used to, but once you get the hang of it, nobody can stop you.
Final Thoughts
Genshin Impact is a truly impressive game that needs to be played to be believed. An addictive open-world adventure with gorgeous art and impressive combat is a recipe for success. On top of that, there is zero forced monetization or spending lures.
Even though there's a stingy gacha system, but the peaceful world where you can climb, fly, or travel will keep you engaged for hours.
The character design is sharp and unexpected for a free-to-play game, and it features jaw-dropping visuals and colours that surprised us more than the Miami Heat going to the finals and overcoming the BetAmerica.com NBA odds.
If you still haven't tried Genshin Impact, go ahead and download the game on your favourite device, and you will not regret your decision.