---
Radio Commander
This is my first ever review! I better pull out all the stops to make it a smashing one at that! so let's begin shall we?
Description;
Radio Commander is a Tactical, Military wargame based in the age of the Vietnam war era. In my own words, the basis of the game, is that you are a military commander, in control of a certain amount of units on a battlefield, in which you have to control manually, quoting from the Official Radio Commander website, link can be found at the bottom of this Review.
"Radio Commander is a strategy game based on one crucial idea - the player uses only a
radio to command his troops on the battlefield.

In Radio Commander, the player is not an invisible being hovering over the battlefield,
but rather a real military commander that carries a heavy burden of coordinating military
operations. It's a bold try to redefine the genre, as player will be involved in a decision
making process much more realistic than those pictured by casual RTS.

The game is set during the Vietnam War and focused on a narrative driven experience.
The main game scenario doesn't avoid difficult issues of civilians trapped in the
theatre of action, shady CIA operations, and cynical political pressures."
(FUN FACT - THE GAME IS BASED ON THE UNITY ENGINE MADE BY JUST 6 MEMBERS OF A GROUP NAMED SERIOUS SAM!)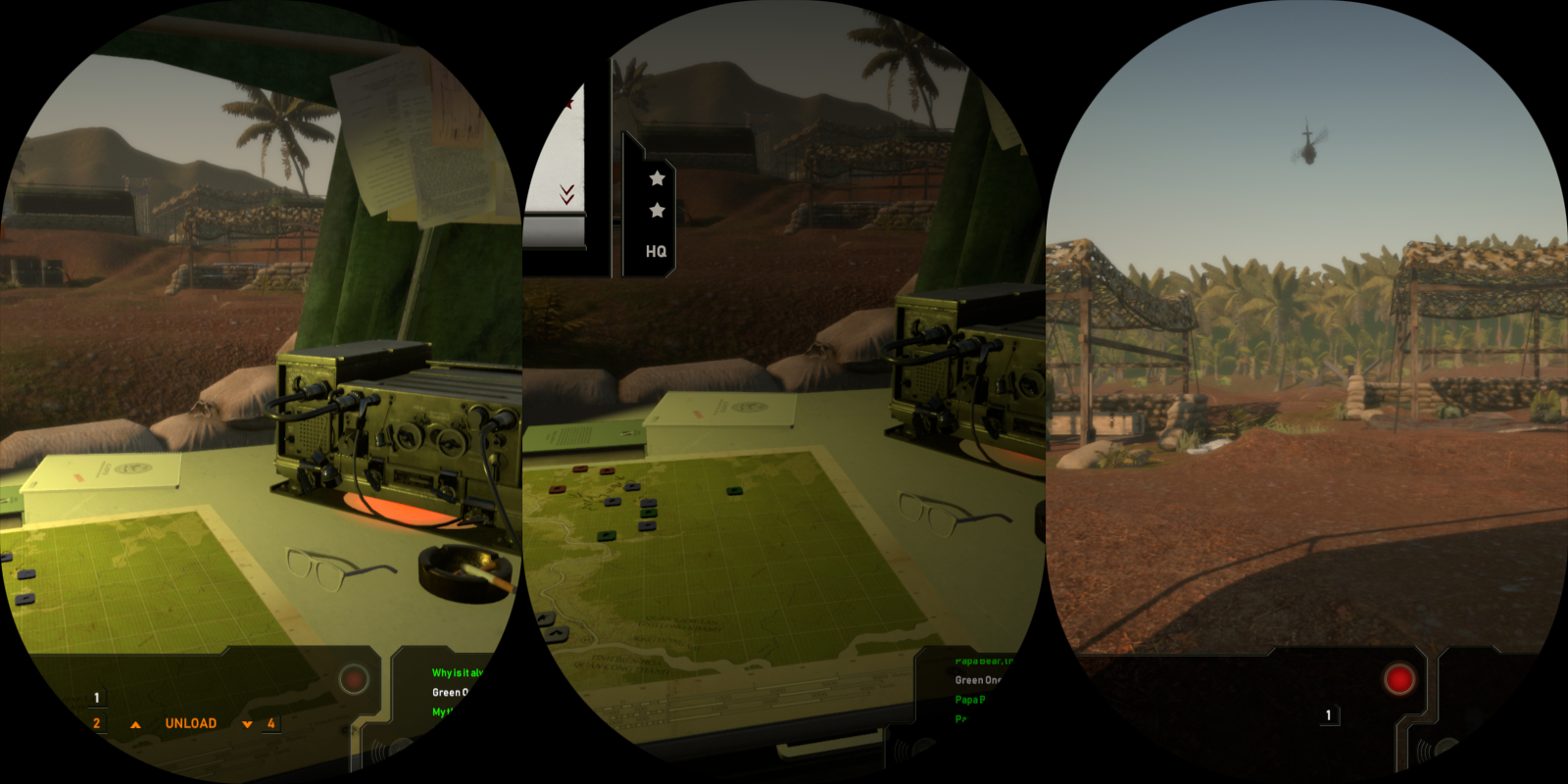 ---
Gameplay;
I've played maybe, the game on 2 platforms, at the time of writing this, my lovely potato PC, and my Steam Deck, its not very Steam Deck compatible since you need to use mostly keyboard controls, but saying that, it's also compatible with a great deal of devices, though the game is relatively old I can understand why it wouldn't be very compatible with it.
You are tasked with certain objectives, for controlling some units on a map, with the use of only radio commands, and a single radio, you have to complete these objectives with the most tactical approach you can muster, your choices affect the gameplay so if you chose to leave a man behind that is also factored.
You begin on a nice easy tutorial, though the tutorial hints can be turned off if you feel up to the challenge, each campaign can be completed in a multitude of ways.
With 9 Campaigns, boasting 15 different types of units for you to control and use at your discretion, be warned you can also customize your experience by entering the settings menu, from here you can select to use real time ammo, stamina, fuel, even make the enemy slightly harder, and you can also select from the basic game types by default they are;
Story difficulty - Focuses on more of the story, than the actual game,

Commander difficulty - Allows the player to play the way, it was meant to be played,

Veteran difficulty - Increased difficulty for the players who want to rise to the challenge,

Custom - Allows the player to freely choose what settings they want to play with (Can be configured in settings)
Did I mention you can write on the maps you are given too? I didn't personally try it out, as I don't really like things getting in the way of my own gameplay.
From the couple of Campaigns I did, it can be buggy at times especially when you add in the factor that I played with the settings in the Custom mode. Never felt myself feel so.. Out of place so to speak, getting lost even in the first mission.
The game features over 200 Dialogues, to construct Radio Messages and 600 story Dialogues between you and your troops. Each with full voice overs, though I sure hope you can stand irritating voices like the Foxtrot unit which can be heard in Campaign 2 - "The Hills".
The game also offers, surprisingly, a good function for Full Mouse control, which means those with certain Movements Disabilities, can use this. You can find this great Accessibility option in the settings menu.
The game also offers a DLC, named Squad Management, which I can only assume, means you can select what units you can use, though I didn't get to utilise it with my key.
Finally, in my last thoughts of this, I feel the game could use a slight redesign, a brush up on the voice acting, potentially fixing some of the bugs that occur here and there in some of the campaigns, and hopefully, we might actually have a really decent military simulation on our hands, even though it is like 4 years old, imagine if something like this was redefined into modern technology, I think the game could create a great feel of Role Play too, if multiplayer was a option;
You're the commander of a army, now imagine if you had your generals (or your friends) to help? Oh the joyous fun.
Radio Commander also features Water Warfare named "Pacific Campaign", Keep reading to find out more!

---
Behind The Scenes;
This section is all about the people and little fun facts, for example, did you know you can play this Strategy, Tactical on 6 different platforms?
Mac

(YES, I WAS SURPRISED TOO, BUT THIS ISN'T THE ONE THAT MADE ME GO HMMM)

Windows

(I IMAGINE YOU CAN USE WINDOWS 11 TOO)

Xbox One

PS4 and probably the PS5 too,

Nintendo Switch

Linux

(YES THE MOST SHOCKING OF ALL)
As mentioned before, the game was made in the Unity Engine, by 6 developers from Warsaw in Poland, named Serious Sam, though they have other publisher names under them, such as PlayWay, Console Labs, Games Operators and partner Game Operations S.A.
Radio Commander officially released on the 10th of October 2019, whilst the the whole concept was originally thought out on the 3rd of August 2018, founding the whole idea, the better thing yet is that Serious Sam are a group of Enthusiasts over the Games and History concept, focusing and providing interesting perspectives and stories from the era of the Vietnam war, and certainly the game has that feel too it, especially when you consider that you have to use one of those old modern radios, and if you set in the settings menus to have the radios cut transmissions at certain points, it becomes more authentic, though I do believe the voice acting could really use a brush up.
For those of those that want to check out the Website and give the general support, you can visit here: Radio Commander
For those that want to check the game out, it is available on Steam;
Base game - Radio Commander - £15.49,

DLC - Radio Commander: Squad Management - £3.99,

Radio Commander: Complete Edition - £19.48.
Radio Commander also provides 2 new upcoming projects, I feel excited for one of them! Can you guess which one it will be?
Radio Commander: VR

(YES THE GAME WILL SUPPORT VR!)

Radio Commander: Pacific Campaign
SPECIAL NOTE: ALL CURRENCY IS BASED OFF THE BRITISH POUND STERLING CURRENCY, KNOWN AS GBP, STEAM SHOULD AUTOMATICALLY CONVERT TO YOUR CURRENCY!

Lastly, thank you all for reading this, if you're interested in more reviews, check out the other pages in what Opium has to offer!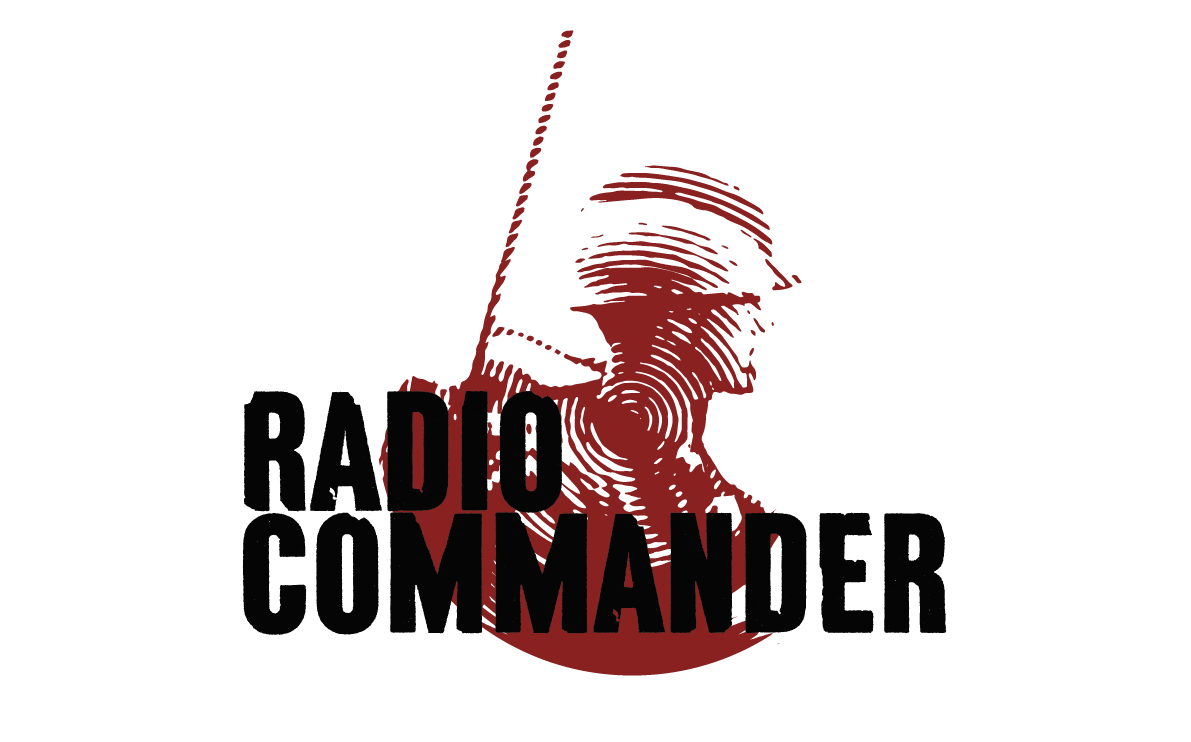 ---