If you long for the days of the O.G. platformers like Crash Bandicoot, Gex, and Banjo-Kazooie, then I think the folks at Chibig just might have the game you are looking for. Introducing, Koa and the Five Pirates of Mara! This sweet little platformer is the newest title in the 'Mara' series and it comes in swinging with some in-your-face CUTENESS! Honestly, I got drawn into this game by the cuteness before I even got started. The art and colors are bright and exciting, drawing you in with each level and character that you are introduced to.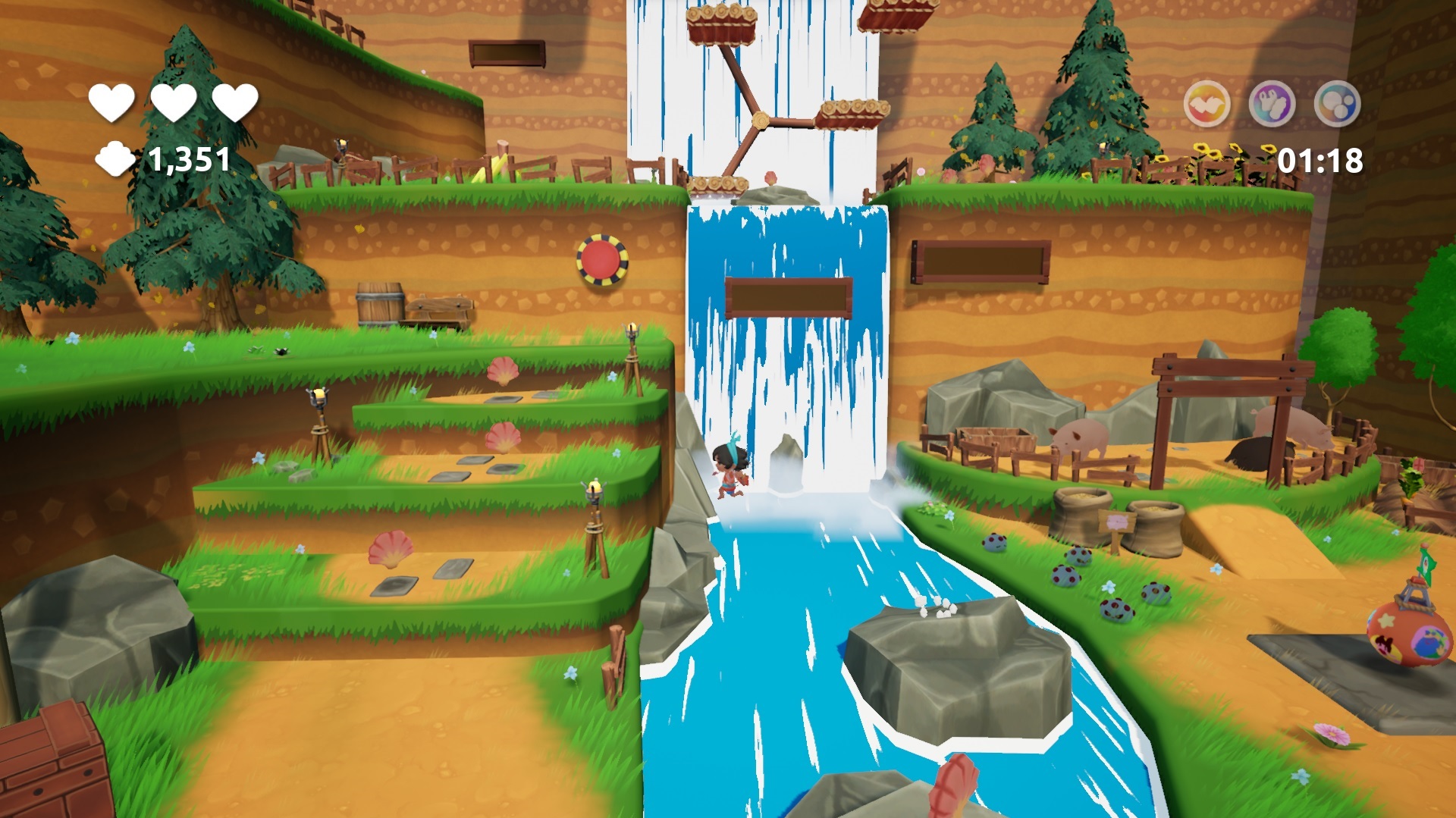 Hoppin' along
Aside from the cuteness, I really enjoyed the gameplay. What drew me in the most was that while it is a platformer, it is pretty easygoing and forgiving. You can take each level at your own pace, exploring every nook and cranny finding the collectibles and shell coins. But then, when you are ready, you can ramp it up to beat the speed challenges. Don't get me wrong, there are still a lot of exciting races and mini-games that you can challenge yourself with, which break the game up into these really nice bite-sized pieces so you can choose when and what to chew on.
With this style of gameplay, I can highly recommend this for any parent or relative looking for something sweet and simple for their little gamer to play, while still being able to hold its own with any gamer that isn't too entrenched in the "everything has to be hard and aggressive to be playable" mindset.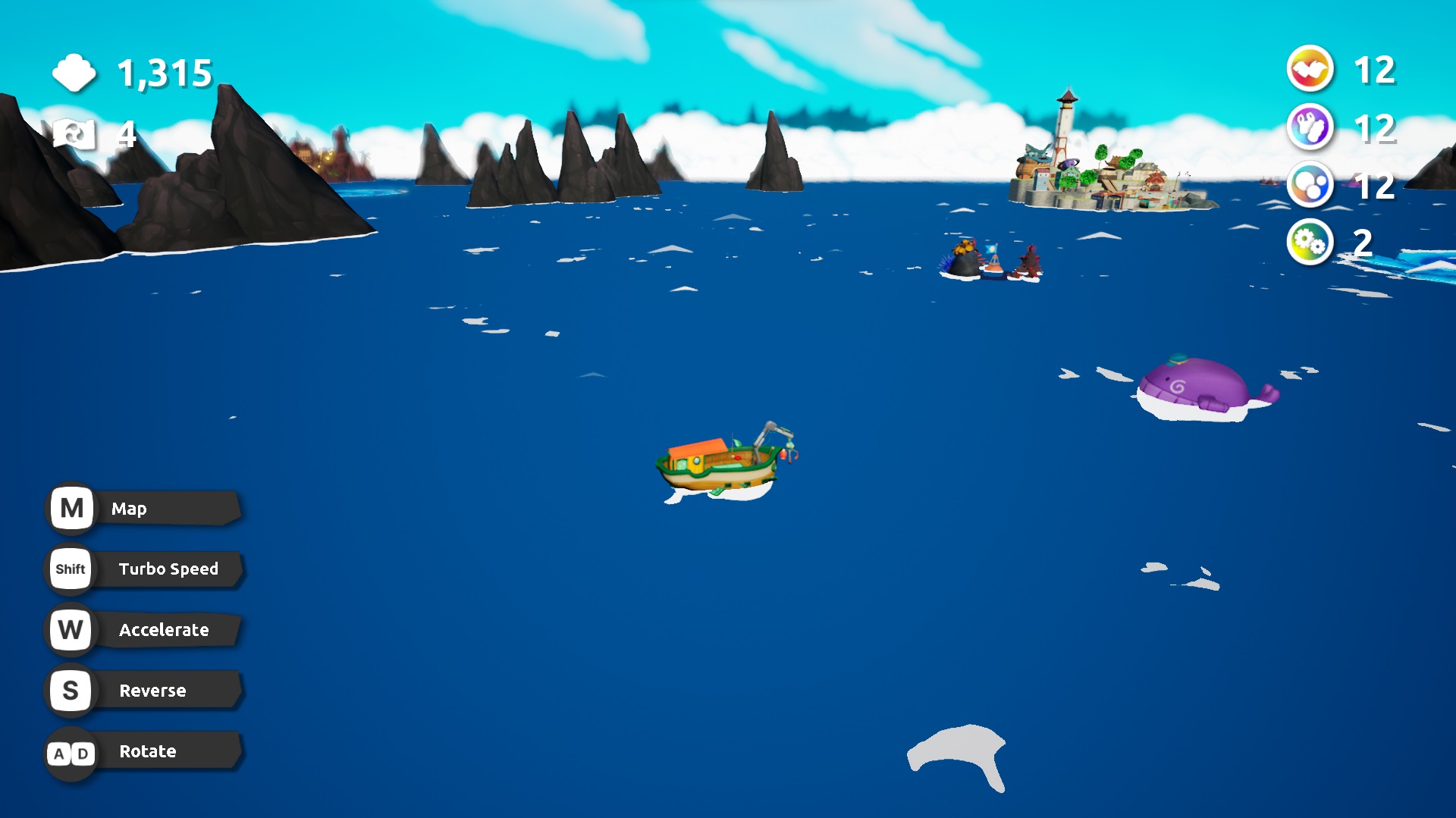 Hello Mr. Whale
Along with the overall cute aesthetic the story is simple and adorable. You are tasked with trying to help put the island of Qälis back together after the Pirates have come and taken everything. Why did they take everything you ask? So that you can put Qälis back together. Getting how simple and comically cute this is yet? Oh yeah, and they are just The Pirates. Each has a little flare, but I don't think they were thinking too hard about the group name choices. That, or they were just too busy coming up with the "best" idea to recruit you.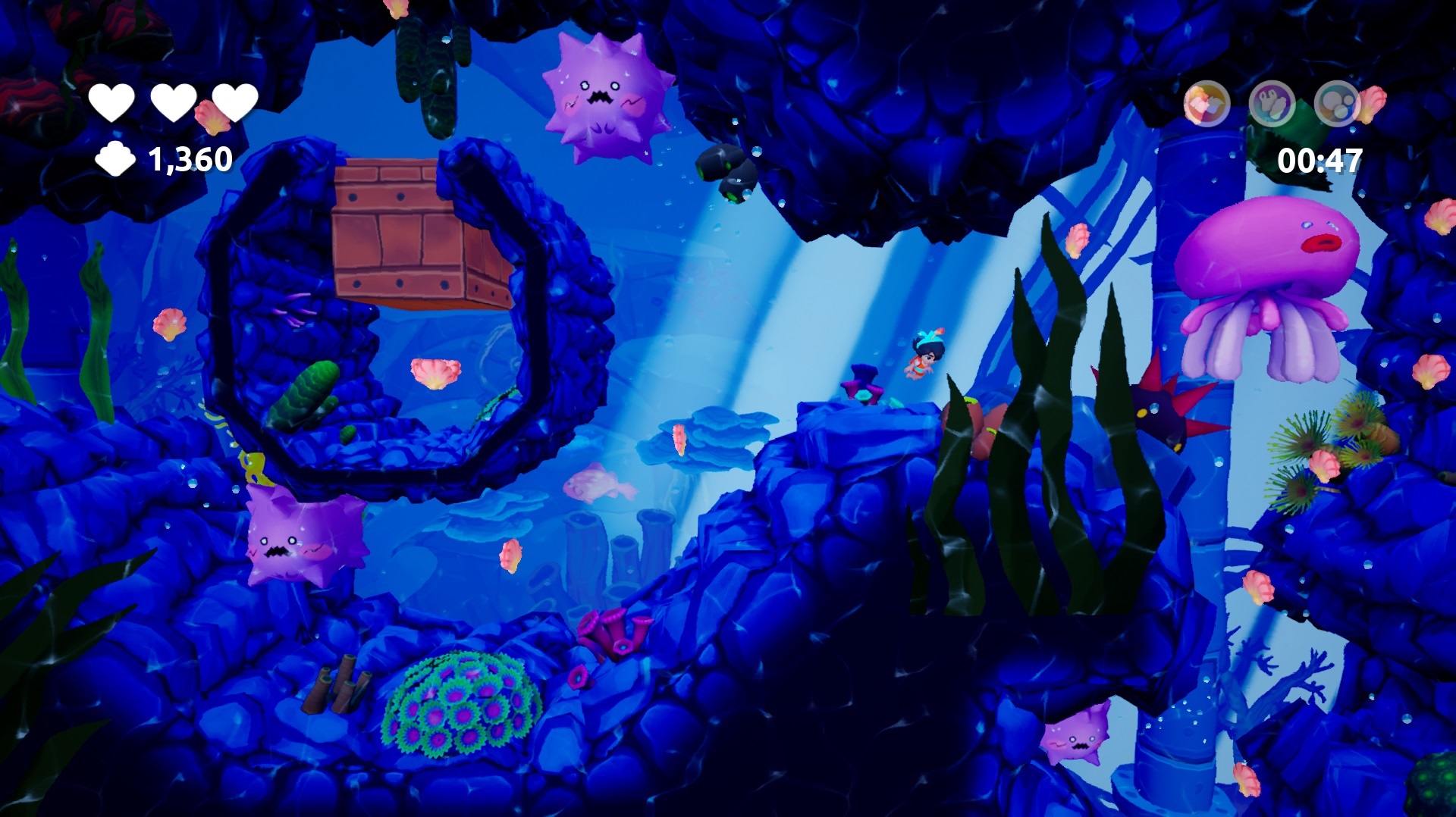 I mean come on, even the baddies are CUTE!
Along the way, you are helping out the islanders and getting little rewards, like being able to change your clothes and backpack. Each level gives you something new to look forward to when you get back to the Island, and even more if you are on point with your collectibles. And of course, as you beat and find additional collectibles, there is more for you to play.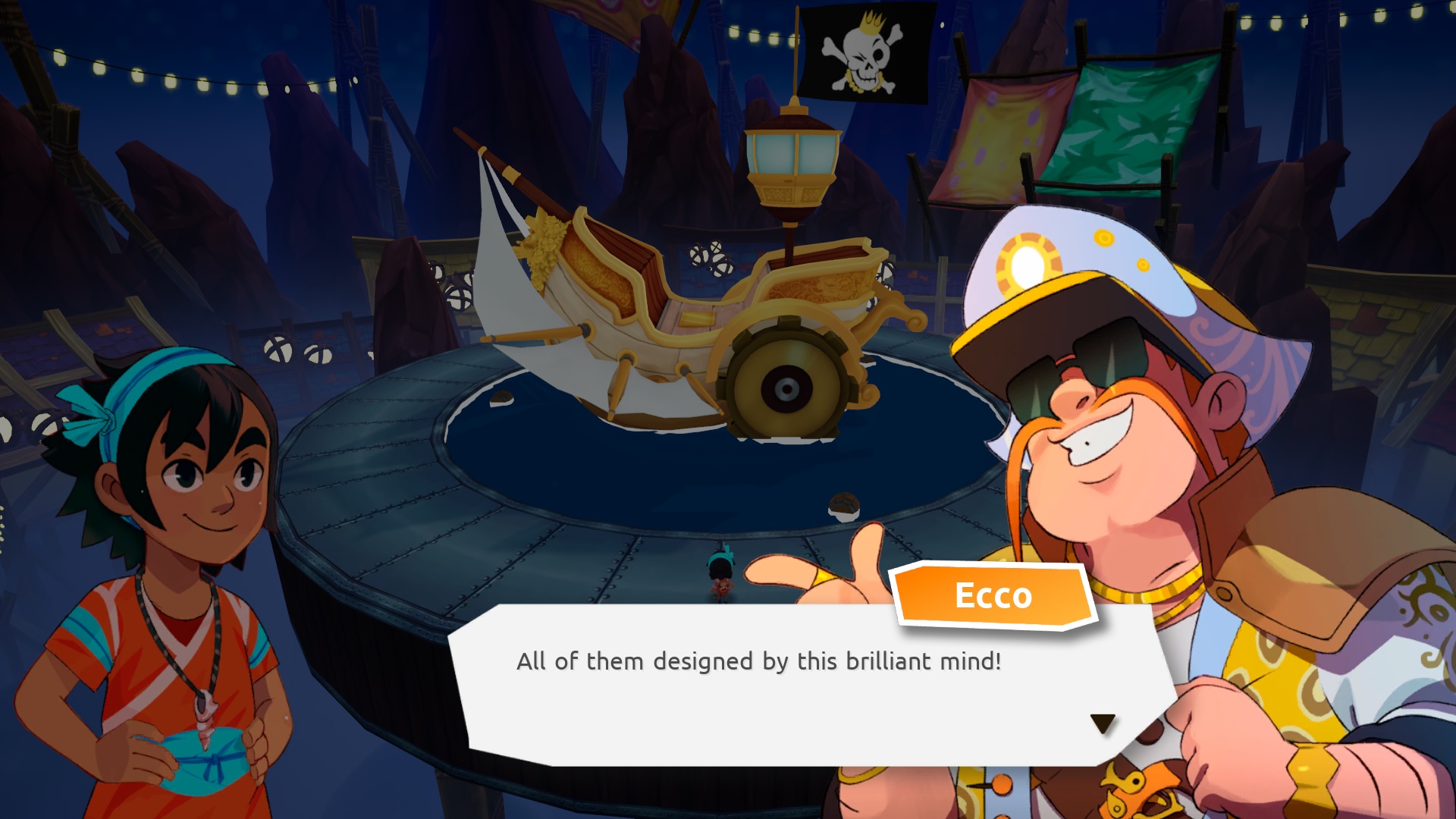 Look at her, she is all ready to sass this guy.
In all honesty, that is about all there is to say without giving anything away, which I don't want to do because I want you to go and enjoy this game. Like seriously, GO! It is cute, fun, and exciting. After playing it, I WANT others to experience this game. I did some research on the other games in the 'Mara' world, and by far this is the one that would make me want to go and play the others. Koa and the Five Pirates of Mara! is one of those little games that deserves its praise. With what little (to no) criticism it receives, the game itself just makes me happy. I hope it will for you too.