Publisher & Developer: AlteredPlanets
Early Access build: 1.5
What is Night Crisis? If you mix battlefield, call of duty and a crap ton of motion blur you get Night Crisis.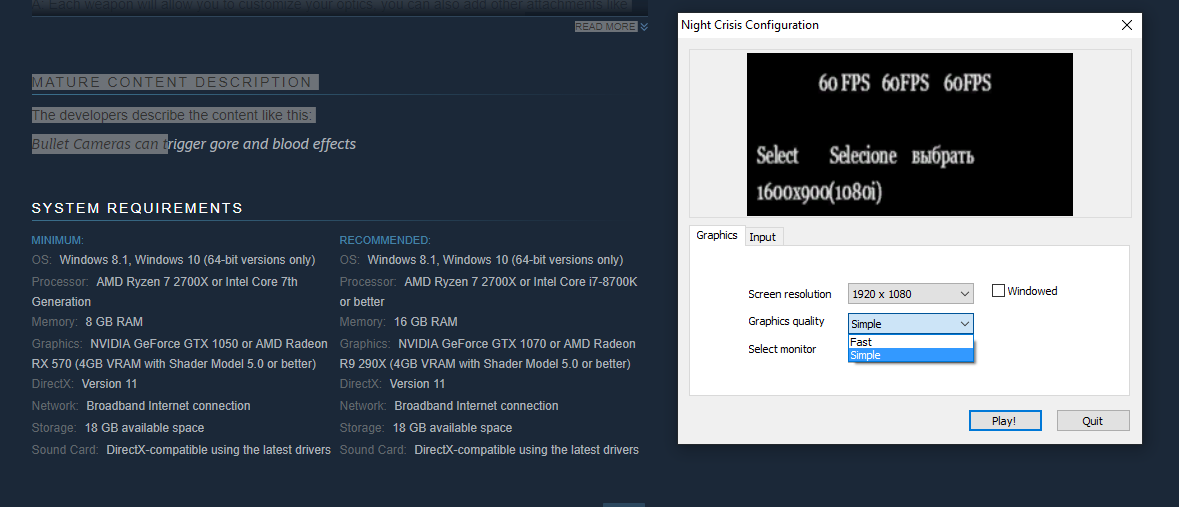 The options you can choose
The story: The year is 2020 , the End Times are here. The Matrix is falling for the Global Elites .The Natural Spirit Himself began to destroy the enemy , deploy Natural Disasters, create Heatwaves, expose corrupt leaders . So the Global Colonizers, in fear, began to create a global military police to get their order reform and oppression. You can find this on store page.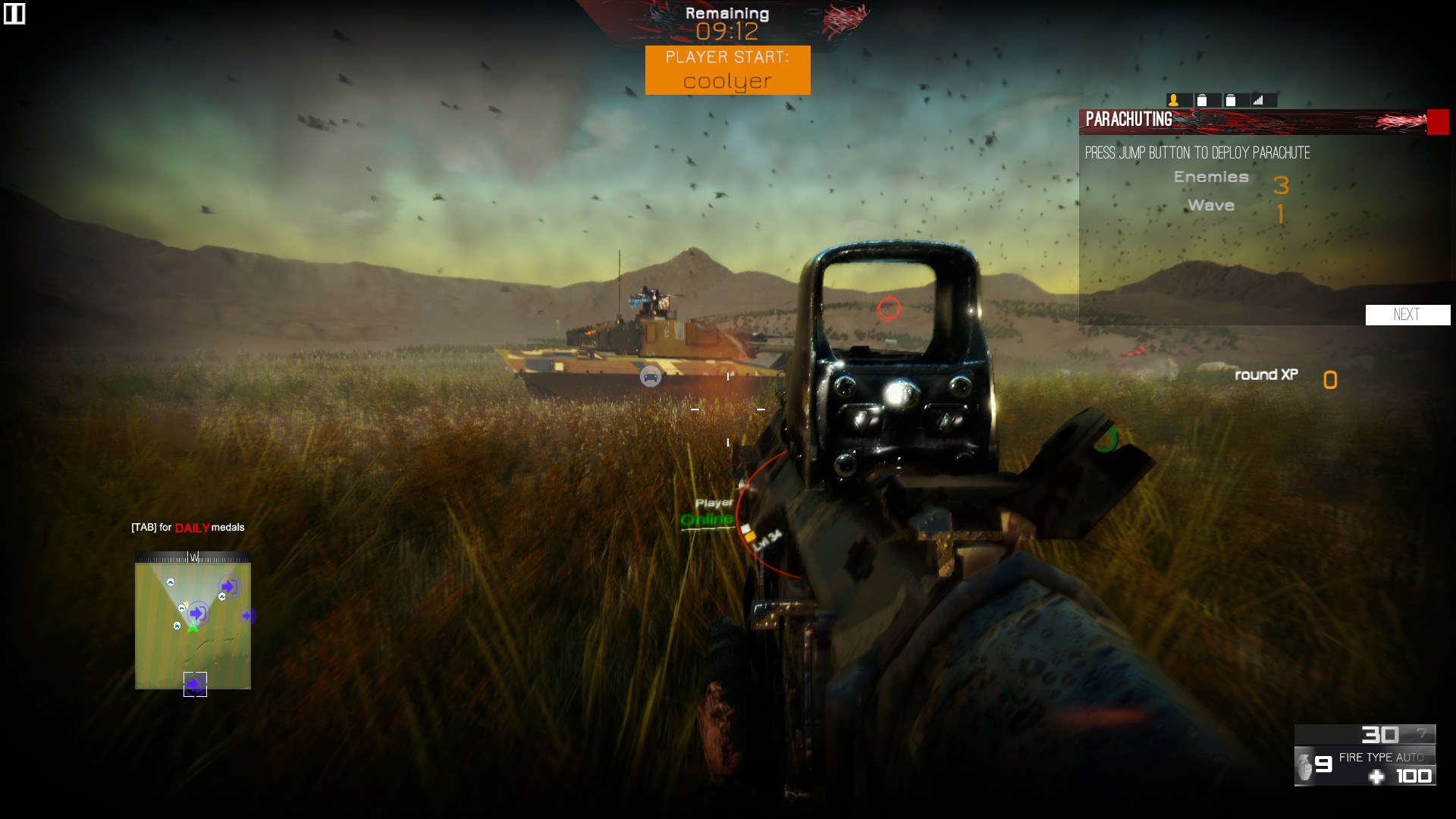 The gameplay
What is Night Crisis but more in depth? It a buggy/unfinished game that its horrible on the eyes to play.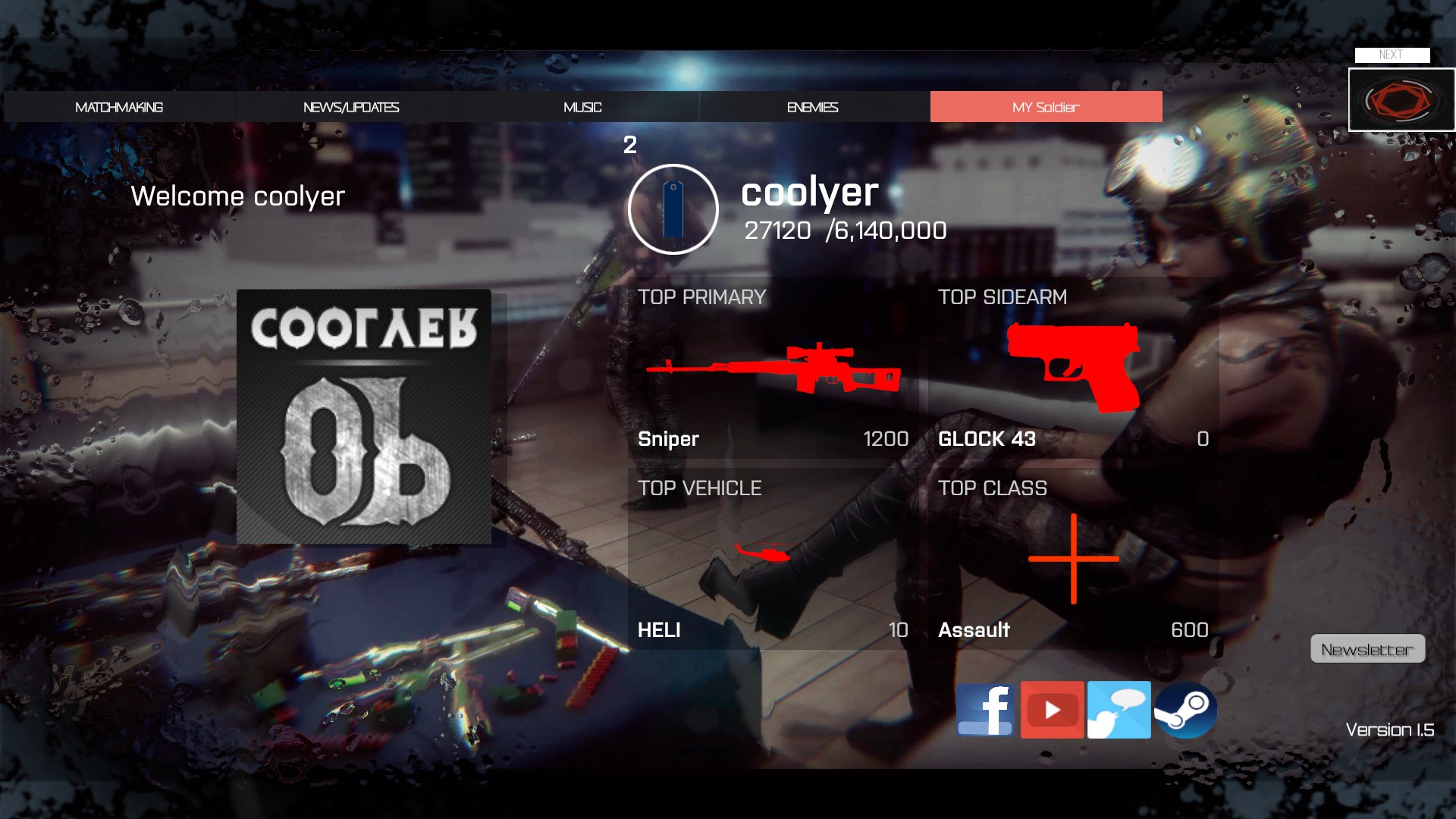 The messy UI
The Mechanics: in Night Crisis you can choose 4 classes ranging from assault, support, medic and recon, but this game is not east to play with the amount of motion blur and nothing to do plus you can drive vehicles with terrible controls. There are 13 maps and 3 game modes with Survival being the one that only works.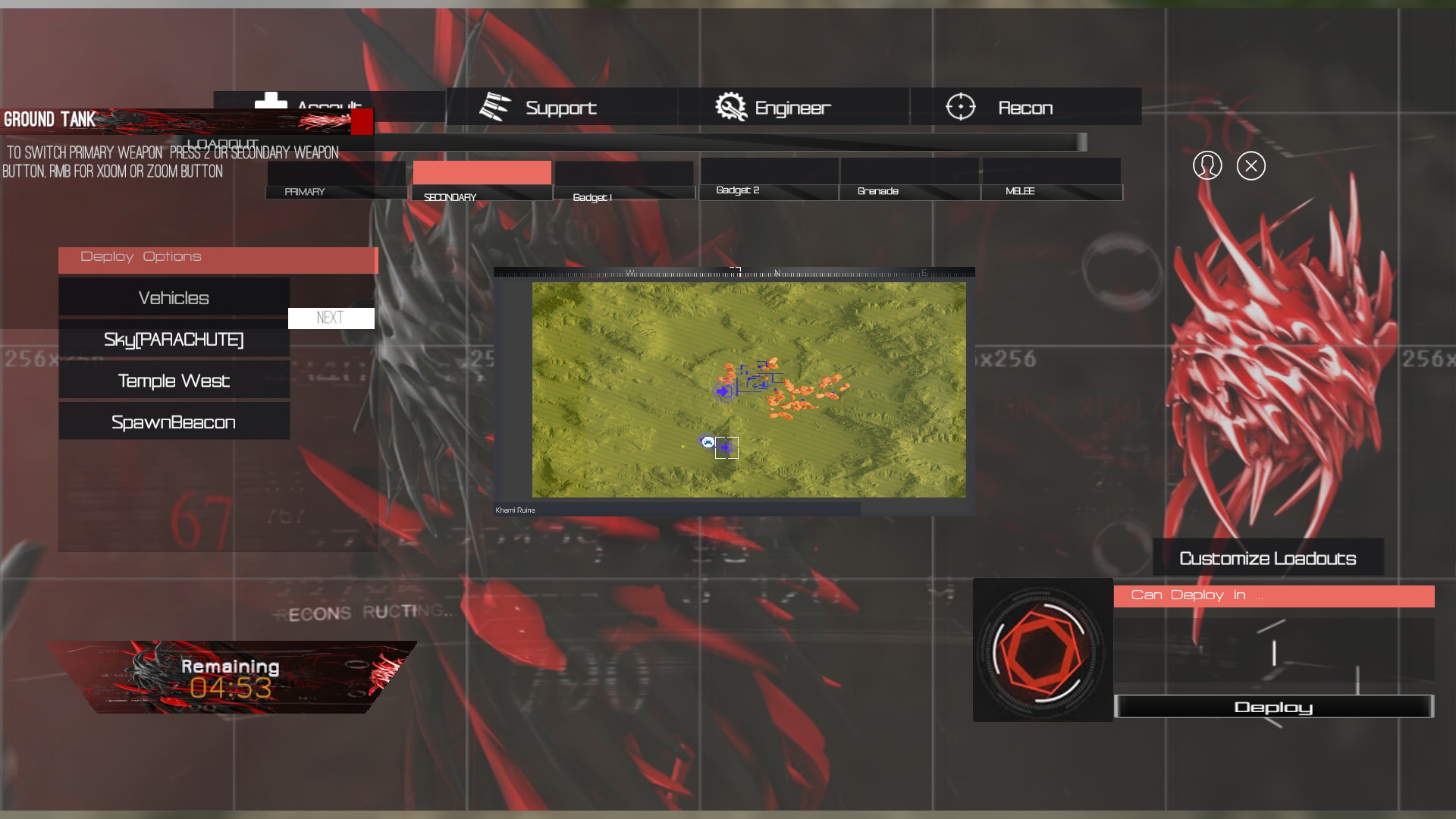 The classes
Pros:
You can play with your friends.

The music is not too bad even though there is only 3 tracks.

Has bullet camera.
Cons:
Movement is little bit wonky at times.

Shooting is not easy at all your bullets don't go where you are aiming.

Vehicles are a nightmare to control.

The motion blur will make you feel sick.

No options.

Terrible optimisation.

No one is plaything this game.

Released way too early.

Cant change weapons half the time.

You can not even make this full screen.

Main Menu is a nightmare to work.

When pressing enemies tab non of the UI work.

All 13 maps have nothing but bugs and places to get stuck.

3 game modes that don't even work well.

AI that spawn kills you.

AI that just shoots at random thing.

Throwing grenades is a mess.

The graphics make it hard to even see the enemies.

Asset flip.
Conclusion:
This is a buggy mess of a game with motion blur that makes it unplayable they have released this too way to early and should spend some time actually playing the game them self and take a look at other shooters to see how they can improve there shooting and vehicles controls. I would not recommend this game in its current state. If you want to check it out and have some money to waste check it on -> Steam