---
Neon Abyss
Description
Combining furious run 'n' gun action and deep, roguelike mechanics, Neon Abyss pits you as a member of 'Grim Squad' – a task force set-up by Hades himself to infiltrate the Abyss and defeat the New Gods. Death is not the end as every time you die, you'll find yourself more empowered than before.
Released on the 14th of July 2020, Veewo Games brought us Neon Abyss, with a mass array of weapons, hatchable eggs and items for you to find and equip.
Published by Team17, Yooreka Studio (China)
Neon Abyss is a dungeon crawling, exploration type of game, where you drop into the pits of the underworld, in which you then embark going through each level fending off the enemies you encounter and discovering secrets, and getting a collection of vast weaponry.
Through each level you slowly come towards the end goal, facing the dungeon boss, by the time you hit the 6th floor, you come face to face with the Level boss, who is easily beatable.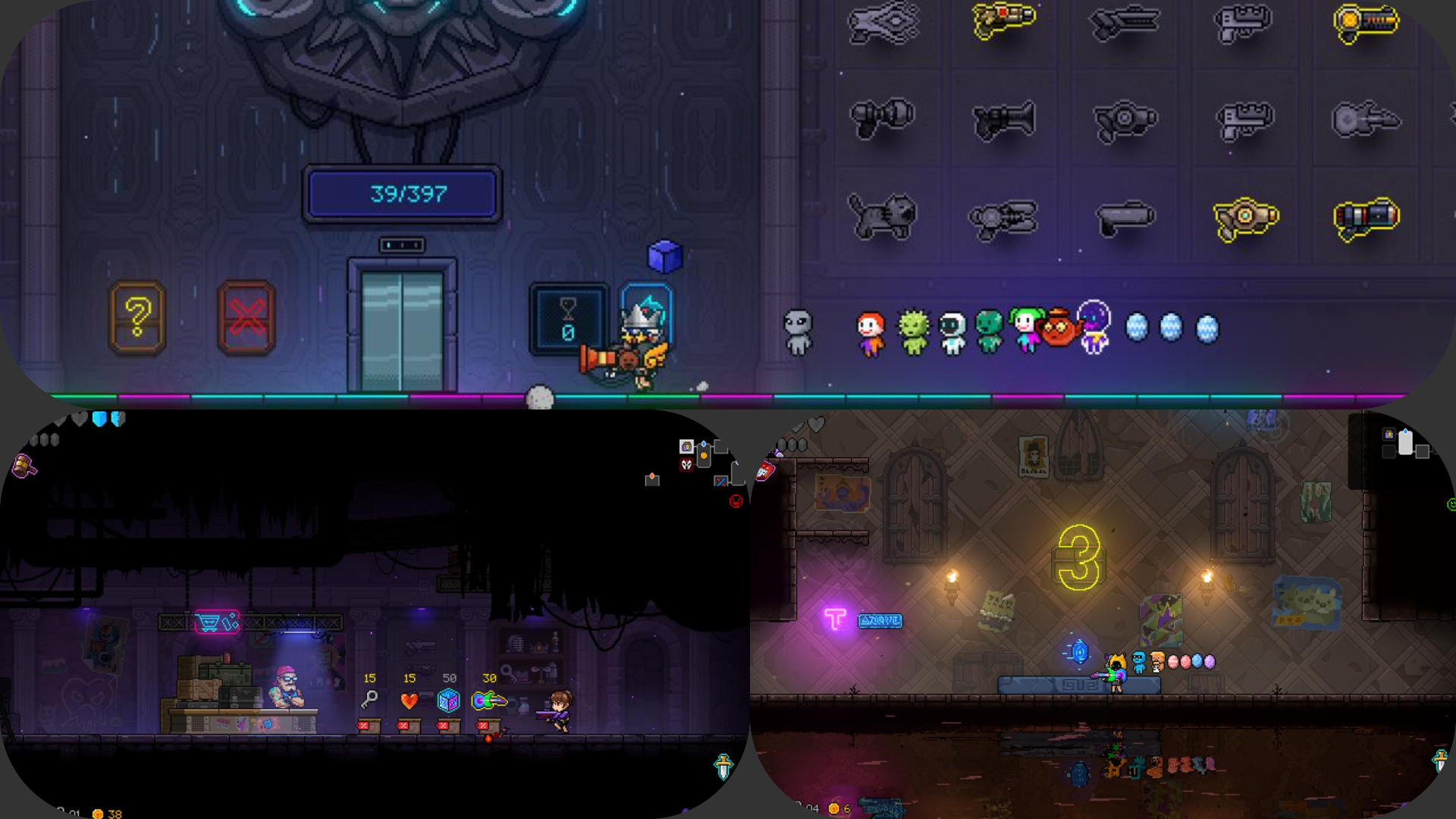 Gameplay
You start off in an office with none other than Hades himself, who then drops you into the pits of the Underworld. You have now entered the Tutorial. In my opinion this was a really great idea, it gives some good information that will help you a lot on your journey.
It is rather nicely designed, and you can easily defeat all 3 managers in about 2 hours of gameplay. There is more to the game though, after defeating them, you now have randomized dungeons, and from there you will then have to be lucky to get the boss that you need to hunt at the end of it.
Before being able to face off with the Managers, who are like the very final level 6 boss, you will have to traverse medium to large-scale maps. My advice is to explore every room before you go into the boss room, you never know what secrets you will find and more often than none, you will receive message pop-ups saying something was discovered, take a look at your Minimap when teleporting, I'm sure it'll become apparent then!
If you are really lucky, you'll even earn yourself the chance to play bonus hidden levels, with special cards that you can find or purchase, on one such occasion by the end of it I had the lucky draw of having a fish as a prize, with thousands upon thousands of Gold.
Through each room, is a set amount of enemies who will try to kill you. Kill them all to continue onto the next part of your journey, using Grenades, skills, and the creatures that you hatch from eggs!
Speaking of eggs, there is no limit on the amount of eggs you can hold, the same applies for any items that you discover, unfortunately you can't stack weapons, but with weapon you can upgrade them after each dungeon boss, or if you are lucky and the secret rooms have weapon upgrades!
Neon Abyss features 35 achievements, as well as full Steam Deck and Controller support what a bonus, though I was rocking the game on my wife's Xbox.
The game also features 4 additional content, for you to enjoy listed below:
Neon Abyss - Lovable Rogues pack

Neon Abyss - Alter Ego

Neon Abyss Soundtrack

Neon Abyss - Chrono Trap
Prices not included - Check the applicable store for additional information - available on most platforms.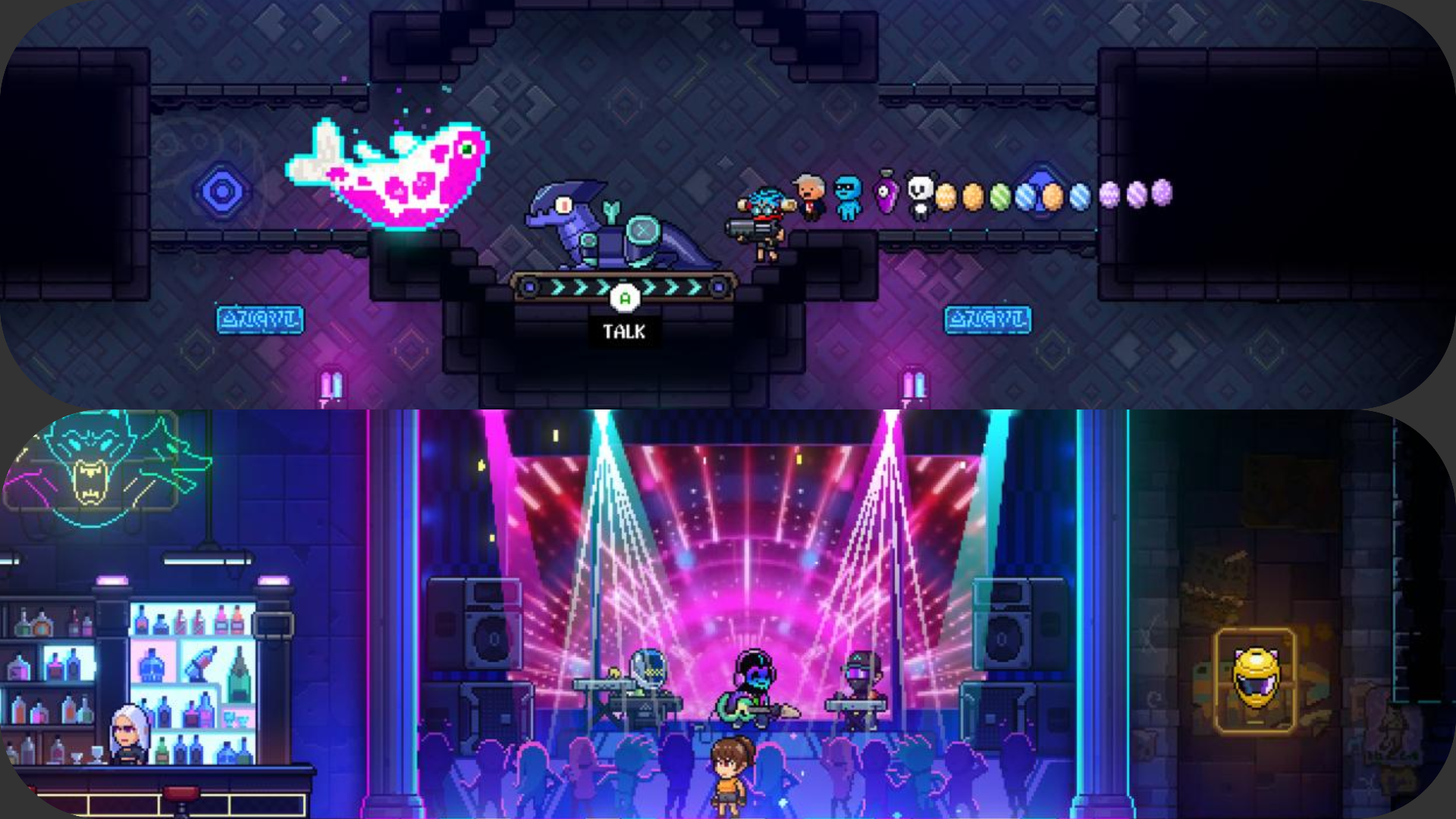 Final thoughts
All in its very unique time killer for those wanting to spend a couple of hours here and there to pass the time really quick, or like me you have long 12 hour shifts because of work.
Or if you wanted to, you could literally spend 30 minutes dancing in the bar. Who knows what that'll do ;)
Personally speaking, I would definitely play more of this, its a perfect little game, with one simple objective, run and kill, you even get to pick a different character, of course if you also purchased the packs mentioned above, you could choose from more characters.
Don't forget also to spend the perk points, they unlock minigames for additional prizes, unlock characters, and unlock secrets and additional resource collections.
Visit the official website here - Neon Abyss
Available on:
Steam - Nintendo Switch - Xbox - PlayStation
£15.99/$19.99/€19.99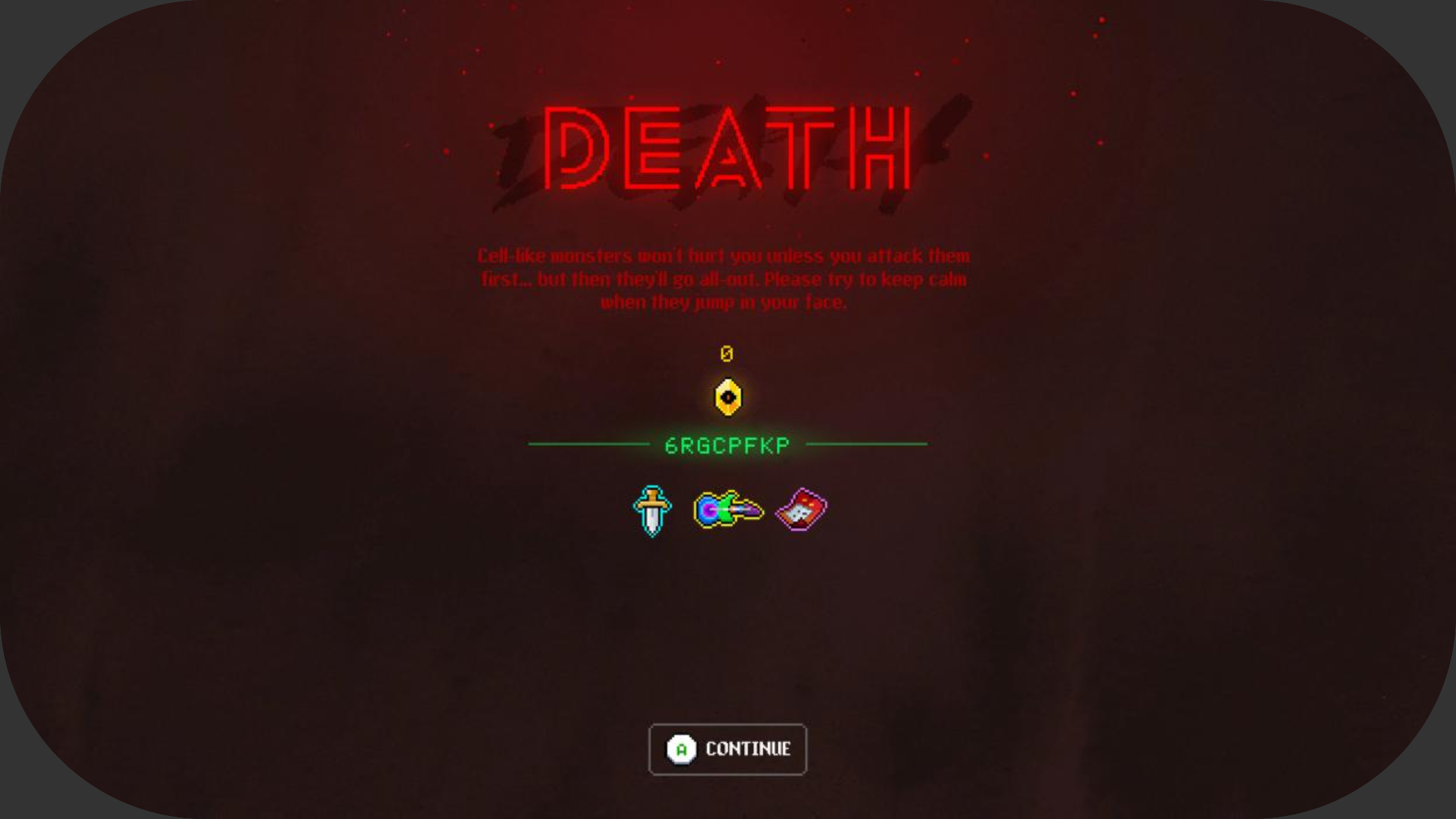 ---