---
The Entropy Centre.
Description
Think in reverse. Outsmart the impossible.

A mind-bending first-person adventure where you solve ingenious and complex puzzles by rewinding objects through time.
Awakening from what seems like an endless slumber, you arrive at the Entropy station, lost and confused you play as Aria, an upstart junior puzzle operative. Awakened by the sound of a TV, you progress through 15 mind-bending challenges and use some of that fine brain power that you have to complete each stage.
Think in reverse as you bend and manipulate objects to perform a specific set of actions, make a couple of unexpected friends, and find out what happened to Earth, in this emotional rollercoaster of a game.
Published by Playstack, and developed by Stubby Games.

Gameplay
I just want to start and say that this game is well-designed with excellent gameplay mechanics, and has an overall amazing storyline, especially enjoyed listening to Astra and her sarcasm, I absolutely love it. Loved it enough to go ahead and finish the game!
You are a Junior puzzle operative and come later in the game tasked with saving the world.
The gameplay mechanics are impeccable and very imaginative, not all puzzles require a certain routine, armed only with a time device that can manipulate objects and other machinery, you complete 4-5 stages per area, some are tricky, while others are just simply easy enough to be able to solve within 2 minutes.
I want to say that in about 13 hours worth of gameplay, and exploring the map, I find it fascinating and very enjoyable to the point that I was feeling myself get hooked, another thing to note is that I thought I was close to the end, just to be told "No" you must continue!
Astra, your amazing companion is a joy to have as you progress through the stages, there was a point in the game where I thought I'd never get to hear her again, that's how bad it got with the feels, not only does it come with challenging puzzles, but the story and the amazing graphics to go with it were worth the 13 hours of play.
Sure, you have 15 levels to complete each level containing 4-6 puzzles, but you also have areas where you need to be on your toes, otherwise, you will get blown up, crushed or even dropped. Spoiler alert: Don't try to swim.
Containing 27 achievements, hours of thinking and fun you won't be disappointed in The Entropy Centre.
Throughout your journey you'll discover hidden areas where you can find the lore and backstories behind the whole operation, some are very pleasant to read, whilst others are just.. "Beans". Just wait until you read about the cat too.

Final thoughts
When I think back to the game that I finished, I wished I could continue playing it just so I can get lost in those stunning graphics and puzzling puzzles, but alas all good things must come to an end.
Maybe the Developer might consider a DLC? An extension to the current game to where you can actually save Earth or a time log of what happens before the whole Catacylmistic event with the Reactor meltdown and final core scene.
Who knows, the only thing that I know is that I loved the game, I loved Astra and I loved Aria, the characters are so well in tune, and the same applies to the friendly robot known as "E", whom I am still wondering why that particular robot is friendly, some questions are better left unanswered as I hope and pray for the arrival of some DLC or T.E.C 2.
Graphically speaking, just check out all the images, I had the settings to max, and by god, I can't explain how amazingly stunning each area is!
SFX, music, and ambience sounds are all spot on, especially when it comes to the explosive sounds that come from the Earth slowly being destroyed, you can feel the bass as it rumbles through your ears!
The current voice acting is amazing, the way that Aria and Astra interact with each other reminds me of how best friends interact, always teasing, being sarcastic, and then the emotional rollercoaster as certain events happen. Aria sounds soothing, with a gentle and soft tone, which is very pleasing to my own ears, and while Astra has her own unique quirks and quips because of her robotic state, I feel that the voices of these two deserve some recognition and praise for a job well done.
Navigating the maps is fairly easy, and most of the puzzles from sections 5 and below are easy to figure out, though as the game progresses, it does become harder, especially when you reach the transformer stages, no spoilers but my mind still boggles at the mention of those things!

Thank you Stubby Games for a well-made and designed game, I can not express enough how great the game actually is.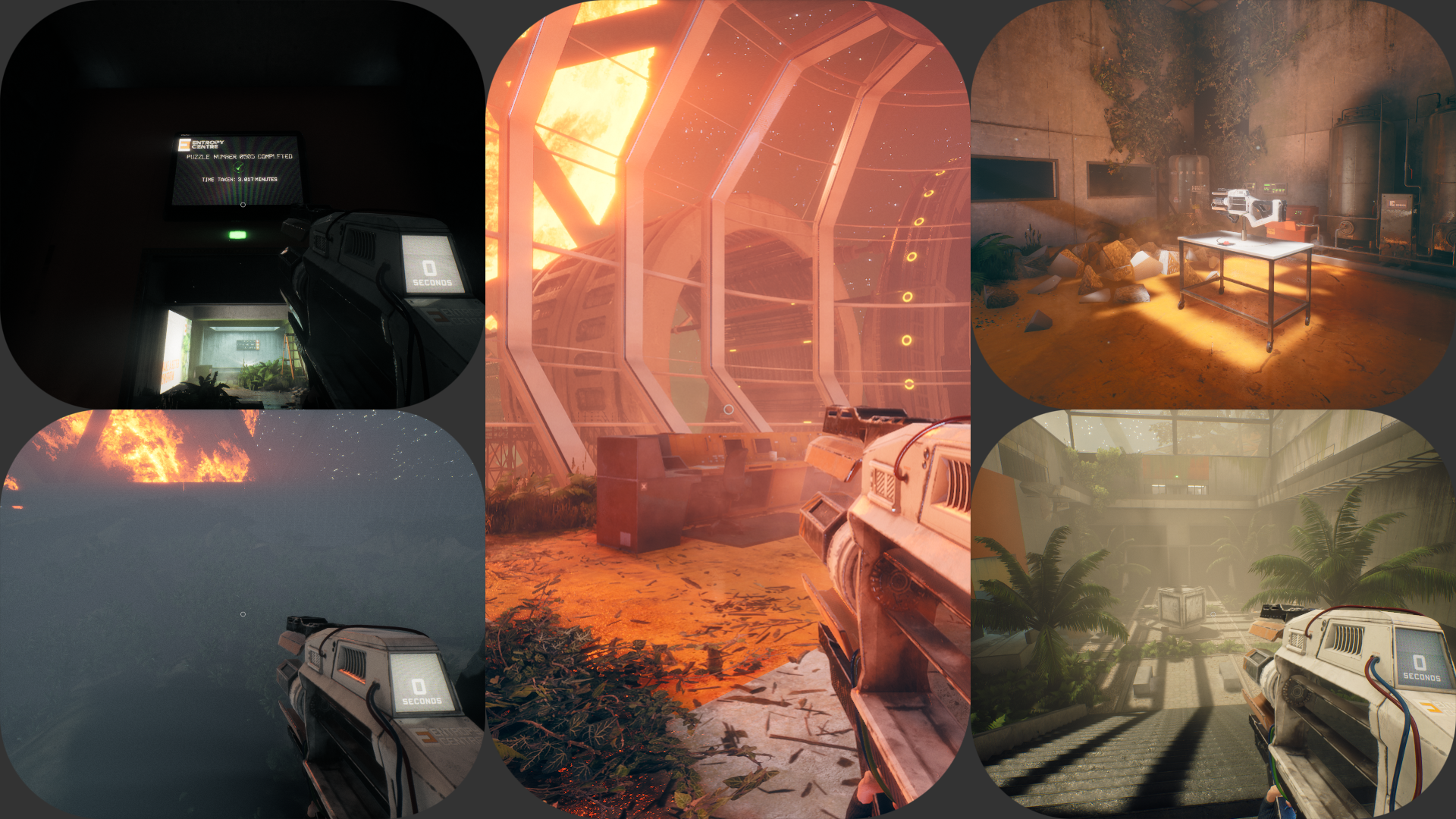 Available on -
Steam - Playstation - Xbox - GOG.com
If you wish to support the Developer, which I highly recommend you do, because this is a masterpiece, you can check out the website for all the latest information here -
https://www.theentropycentre.com/
(Prices differ from store to store.
The steam store features the Soundtrack and a playable demo)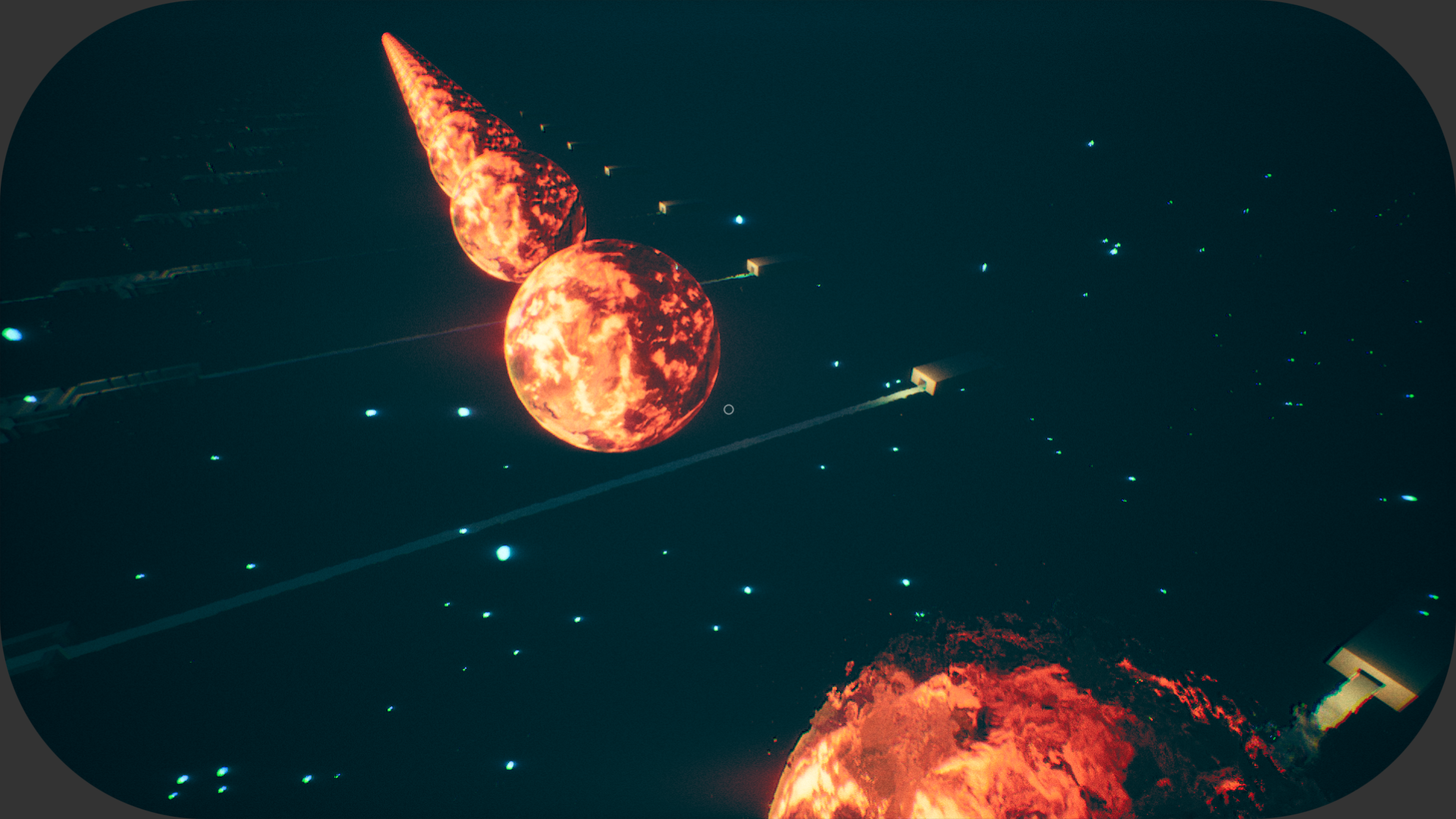 ---